See Serena Williams' Daughter Olympia's Flourishing Afro as She Holds Her New Blond Doll at the Pantheon
Serena Williams' daughter Olympia Ohanian is already trying out her backhand, but it is unclear whether she will follow in her mother's footsteps. For now, she spends her time playing with her doll. 
Serena Williams shared adorable pictures of her daughter Olympia Ohanian on an Instagram post. The little girl showed off her flourishing afro while holding a new blonde doll at the Pantheon. 
In the first shot, Olympia looked upwards in wonder. She wore a pink shirt with black tights, completing the look with matching pink and black sneakers.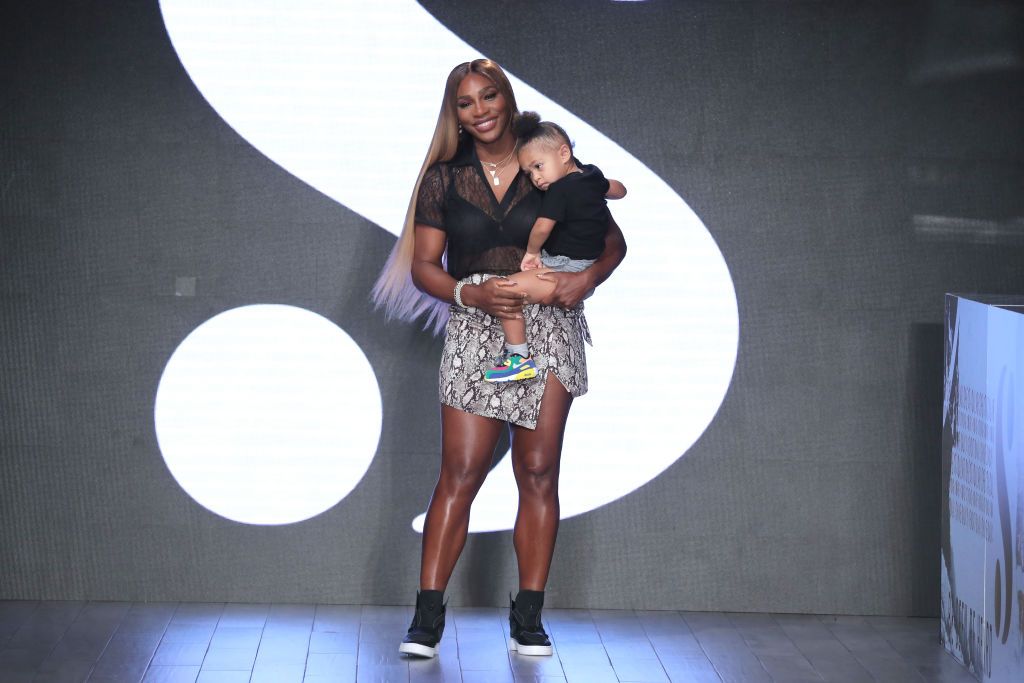 The sunlight illuminated Olympias' face, adding to the childlike amazement emanating from the picture. Referring to the borderline spiritual mix of darkness and light, Williams wrote in the caption: 
"Shadow Play."
These words also nodded to the little girl frolicking with her shadow in the next two pictures. She appeared enthralled, dancing among the shadows. 
Olympia's thriving afro was decorated with a cute pink bow which complemented the rest of her ensemble. She affectionately and tightly held onto her new yellow doll.
She signed Olympia up for lessons without letting the instructor know who she is.
Fans wondered where her old and well-loved doll Qai Qai was. This toy is famous, amassing 220,000 fans on its thriving Instagram page. 
Not sure if @olympiaohanian fully understands the @realqaiqai phenomenon, but she sure does love the dance videos. Thanks, @shakira, for the fantastic collaboration. pic.twitter.com/zjXj9QNp0S

— AlexisOhanian.eth 7️⃣7️⃣6️⃣ (@alexisohanian) January 15, 2021
Williams shared another picture on Instagram of Olympia cooking in an adorable outfit. The little girl donned denim dungarees and a white shirt, showing off her cooking skills in the kitchen. 
Completing the outfit, she sported a headband covered in floral patterns. The toddler was experimenting with a bowl of batter, her hands covered in flour. 
Williams not only enjoys taking pictures of Olympia by herself but also loves sharing pictures of the two of them in matching outfits. In a post of them both donning pink swimsuits, she wrote: 
"The Shady One and the Wild Child, together we're unstoppable."
Their brightly colored bikinis shone along with the glittering blue pool and their glowing skin. Fans loved the post, and they have left around 560,000 likes so far. 
With a mother like Williams, Olympia may as well be "unstoppable." She is already practicing tennis. Williams took to Instagram last year to reveal pictures of them both on the court.
The tennis star has stated that she signed Olympia up for lessons without letting the instructor know who she is. Whether this toddler will live up to Williams' signature forehand is something only time will tell.