Kelly Clarkson Moves Garth Brooks to Tears as She Performs 'The Dance' at the Kennedy Center Honors
Kelly Clarkson's performance of Garth Brooks's classic "The Dance" moved him to tears as he listened to the beautiful rendition while seated in the crowd to receive his Kennedy Center Honors.
Sensational singer Kelly Clarkson knows how to write and belt out her own lyrics, but when it comes to performing the songs of other artists, she does it effortlessly.
In a recent post shared by the 39-year-old singer, she revealed how joyful she was to perform a song by the great Garth Brooks titled "The Dance." Her performance was nothing short of being stellar.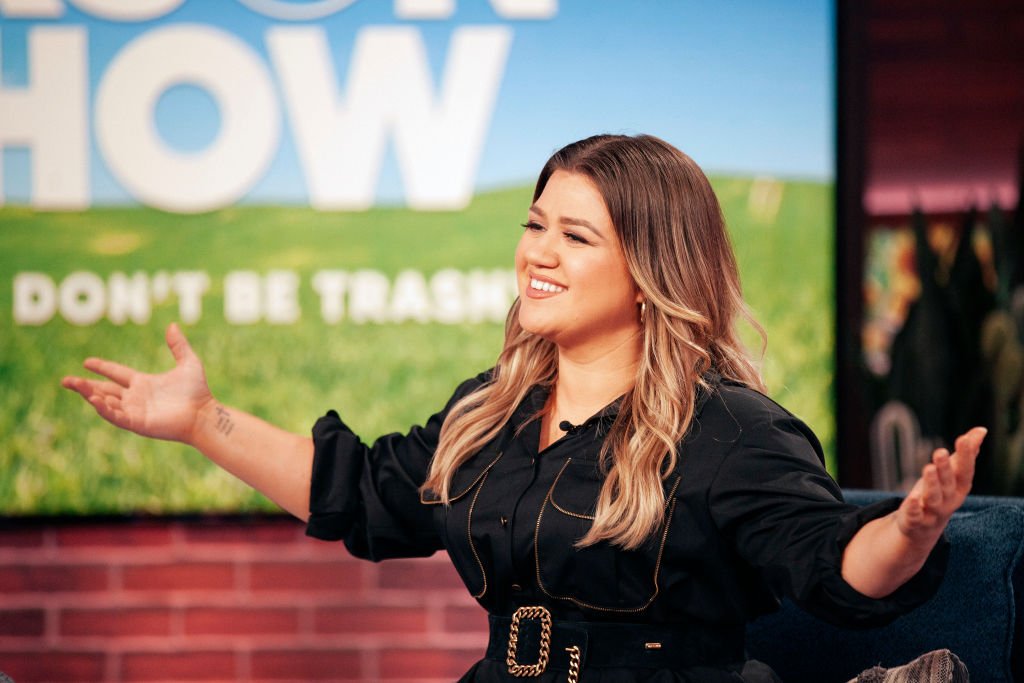 The short clip opened with the camera focusing on Brooks, who was seated next to his wife of 15 years, Trisha Yearwood. He had his hands on his chin as Clarkson belted out the lines to his song.
The camera then panned to Clarkson, who wore a long floral gown with her long honey locks cascading the sides of her face as she sang with her eyes closed. She captioned the post:
"It was an honor to sing "The Dance" for @GarthBrooks at this year's Kennedy Center Honors. This song will forever hold a special place in my heart ❤️"
The highlight of the clip was when Clarkson sang the lines "Holding you, I held everything, for a moment wasn't I the king," and Brooks could not hold back his tears as he wiped away tears from his eyes.
 Clarkson knows how to elicit tears from great artists when she covers their songs.
Clarkson's post garnered over a million views, a hundred thousand likes, and a thousand comments from her fans and followers.
Some of the comments talked about how great of a singer Clarkson was, while others expressed that listening to her sing Brooks' song brought another kind of feeling.
Last year, when Brooks visited Clarkson on her show, she shared that the song had helped her through the time she was getting a divorce, and it even inspired her to write her own divorce song, which is coming out in her next album.
Clarkson's performance was along with the likes of performing artists Vanessa Hudgens, Pentatonix, and Gladys Knight, among others, who sang to honor Brooks, Debbie Allen, Joan Baaex, Dick Van Dyke, and Midori, who were honored by the Kennedy Center.
Brooks' wife, Yearwood, also sent out a congratulatory message to her husband, expressing that she was excited to be by his side as he got the lifetime award.
Earlier in the year, during the "Kellyoke" segment of her talk show, Clarkson mesmerized viewers with her rendition of Smokey Robinson's classic "You've Really Got a Hold on Me."
Although she added her own spin to it, Clarkson's rendition left viewers in awe of how sonorous her voice is as she held on to high notes during her performance.
While Clarkson knows how to elicit tears from great artists when she covers their songs,  she experienced something similar when a "The Voice" contestant, Corey Wand, sang a cover of her 2009 song, "Already Gone."