Kelly Clarkson Gets Emotional On 'The Voice' after a Contestant Performs Her Song 'Already Gone'
Three-time Grammy Award winner Kelly Clarkson was excited to learn that Corey Ward was going to sing one of her songs during the First Knockout Pairings.
Kelly Clarkson asked Corey Ward why he chose to sing her famous track "Already Gone" during the rehearsals on "The Voice." Ward said he selected the song because it connects with him on an emotional level.
"I think in life, things don't go as you plan, and no matter how good things may be, they're not meant to be. I love to sing things that connect with me emotionally and to have Kelly believe in me. This song…you can't ask for anything better, he said."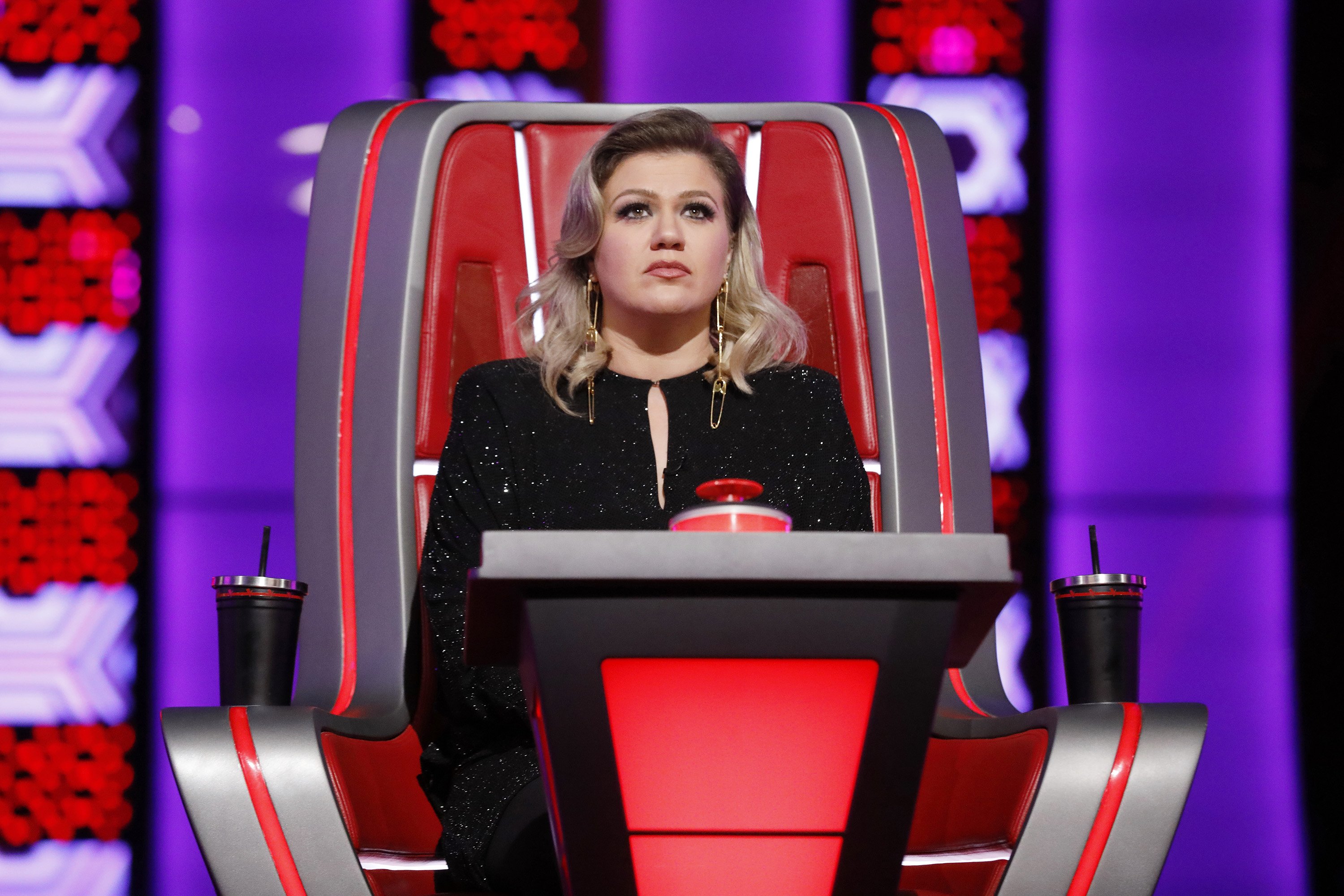 REHEARSALS
During the season 20 rehearsals with rapper Snoop Dogg as the Mega Mentor, Clarkson described Ward as sensitive, a side of him that comes out when he performs, she said.
Ward was paired with Ryleigh Modig, and they both wowed the judges with their performances. Ward gave Snoop Dogg "chills" and brought Clarkson to tears with his stellar rendition of her single from her 2009 album, "All I Ever Wanted."
THE MESSAGE
Clarkson shared how the lyrics on the song still resonated with her more than a decade later. "When I wrote 'Already Gone,' I was going through something that I thought its OK. It doesn't always have to work out," she recalled.
The singer-songwriter explained that hearing Ward sing the song now reminded her of what is currently going on in her own life, and so, "it's like, are you smacking me in the face with my own message?" she quipped. 
TROUBLES
Clarkson filed for divorce from her husband of seven years Brandon Blackstock in June last year. The pair share two kids together, son Remington, five, and daughter River, 6.
The 38-year-old was recently mom-shamed for appearing on "America's Got Talent" as a guest judge standing in for Simon Cowell. Clarkson was trolled on Twitter by a user who said it is no wonder her marriage did not work since she is now on every show.
The Twitter troll claimed it seems as though Clarkson does not make time for her children as she does not give others a chance to get gigs on television.
NEW BEGINNINGS
The TV host replied to the negative troll and said she should aim higher because she has a good work ethic and is a good mother to her children who helps out her friends in the time of need.
Last year in December, Clarkson revealed that she bought a house amidst her divorce. At the time, she shared that her abode was white and clean while adding that she needed to feel cleansed. She said she wanted to be happy and that the colors made her feel good.  
FAMILIES
Clarkson's co-star on the Blake Shelton also went through two divorces. The country singer married Kaynette Gern in 2003, and they divorced in 2006. He went on to date Miranda Lambert in 2010, and they wed in 2011 but split four years later. Nowadays, he is engaged to Gwen Stefani.
Singer John Legend is married to supermodel Chrissy Teigen whom he wed in 2013. They welcomed their first child Luna in 2016 and their son, Miles, two years later. Like the rest of the judges, Nick Jonas is also a singer and is married to actress Priyanka Chopra in 2019.