14-Year-Old Girl Dies after Being Attacked by a Stranger At a Strip Mall in North Dakota
A 14-year-old girl died on Tuesday after a stranger brutally attacked her outside a strip mall in Fargo, North Dakota. 
14-year-old Daisy "Jupiter" Paulsen passed away on Tuesday, June 8, 2021, after she was brutally attacked by a 23-year-old stranger named Arthur Prince Kollie on Friday, June 4, 2021. 
Her father, Robert Paulsen, set up a GoFundMe following the attack and explained that his daughter had been skateboarding to her mother's house when she was assaulted by Kollie.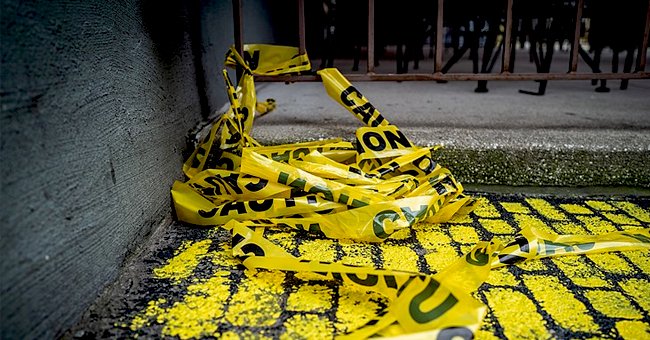 According to the Fargo Police Department, officers responded to a call on Friday at 7:00 a.m. about a wounded and unconscious girl lying at a strip mall located on 4340 13th Ave. S.
On arrival, witnesses told police officers that they had seen a man with a bloody white T-shirt leave the parking lot. Later, surveillance footage showed Kollie entering a Walmart and taking new clothing. 
The father of the 14-year-old girl stabbed this morning says his daughter can't squeeze on command, but she has moved her toes tonight.https://t.co/sX4sXafef2

— Valley News Live (@ValleyNewsLive) June 5, 2021
According to police records, a pair of black pants and a pair of shoes, both with bloodstains, were found in the same clothing room Kollie had used to change into the new clothing. 
Upon further investigation, it was discovered that the teenager's backpack, iPhone, and wallet were missing from the scene. Additionally, her father said on the GoFundMe page that Kollie had "beaten, strangled, and stabbed [his] daughter 25 times." 
The Paulsen family plan on having Jupiter cremated, and will travel to California to release her ashes.
SO SAD: 14-year-old Daisy "Jupiter" Paulsen passed away at noon today, just days after the brutal assault.
https://t.co/Vw6N46iiER

— WIS News 10 (@wis10) June 8, 2021
Officers arrested the suspect in downtown Fargo. At the time, he faced charges of attempted murder, robbery, and aggravated assault. However, Valley News reported that the Cass County State's Attorney has plans to increase the charge to murder. 
During the questioning, Kollie denied assaulting Jupiter, although he admitted he was walking in the area and had fresh cuts on his hands. He also told police that he had used meth the afternoon before and had not slept since. 
A 14-year-old girl found unconscious with more than 20 stab wounds outside a south Fargo strip mall Friday morning, June 4, is expected to die from her injuries, her father said in an online post on Monday. https://t.co/mq31tISghc

— WDAY TV News (@WDAYnews) June 7, 2021
Kollie also told police that he suffers from mental health issues, including multiple personality disorder, depression, and anxiety. He informed officers that he was living at Stepping Stones Resource Center.
Despite stating that he did not harm the victim, a witness told police he had seen Kollie standing over the victim. The witness said he saw the suspect hold the victim's nose while his other hand was on her throat. 
Video surveillance showed that Kollie had spent 25 minutes assaulting the victim. She was intubated and received surgery for her wounds. However, she passed away after her family was told by doctors that she was "too far gone."
The Paulsen family plan on having Jupiter cremated, and will travel to California to release her ashes in the Bay Area. In addition, there will be two memorials, one for the community and one for family and close friends.