See Keyshia Cole Showing Carmen Sandiego Vibes While Flaunting Her Thighs in a Yellow Swimsuit
Keyshia Cole is having the best time of her life in the tropics. She recently displayed some "Carmen Sandiego vibes," while revealing her toned thighs and curves in a yellow swimsuit and summer hat.
Music icon Keyshia Cole has been treating herself right by going out on vacations, engaging in healthy competitions, and paying attention to her figure through exercise, among other activities.
In a day-old snap, the singer shared her time out in the sun, posing in front of green shrubs and trees while rocking beautiful pieces.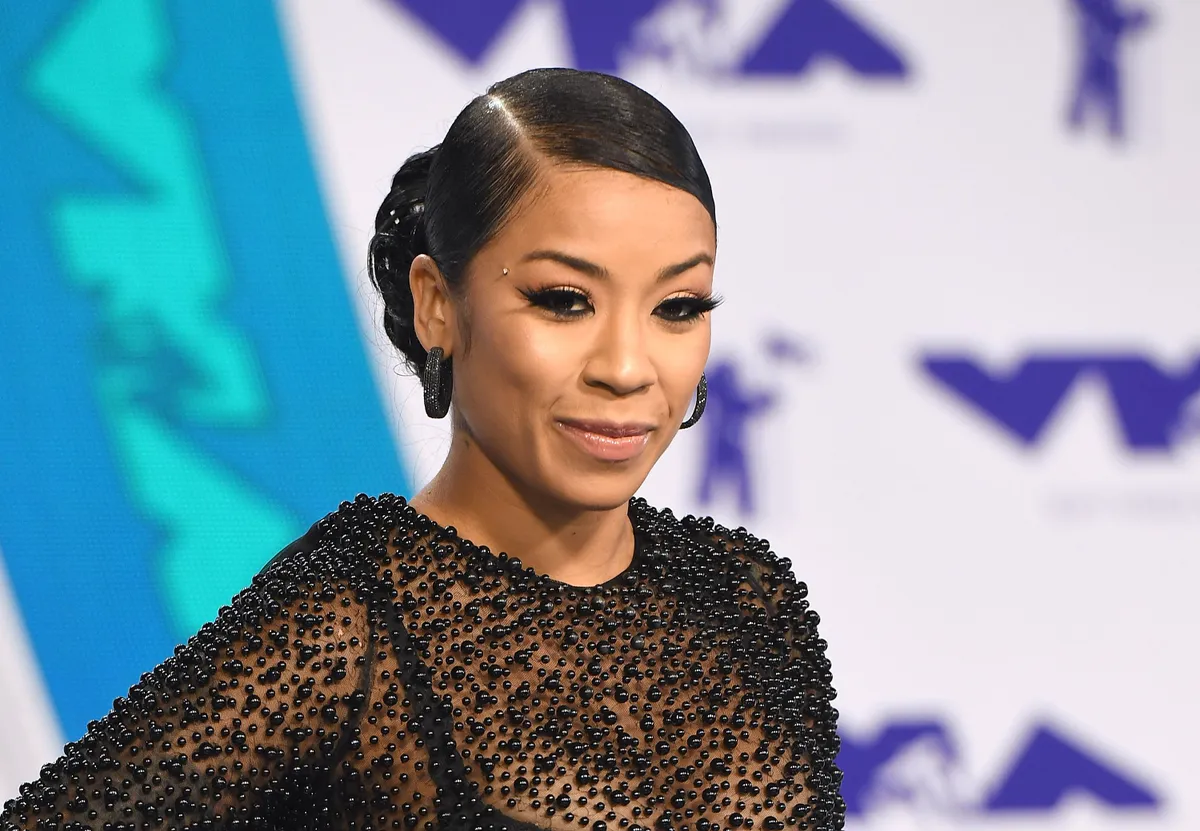 Cole donned a two-piece swimwear with a green high-waist bottom and a fitted bra top. This look was garnished with a brown summer hat with yellow and green designs. 
The hat covered nearly half of her face as it hung tightly on her long red hair. She tilted her hips to the side in a pose and held two coconuts close to her chest. The photo's caption read:
"Carmen Sandiego vibes."
Whatever she chose to tag the image was fine by over 60 thousand fans who clicked the like button and the hundreds that gushed on the post via their comments.
In the same photo, Cole's trimmed physique, toned thighs, and glowing skin were visible, and it was not a surprise that she garnered attention from her army of followers.
Cole is also mom to Daniel Gibson Jr., her firstborn, whom she shares with a former partner.
Lovers of the singer are not in the dark about her penchant for a healthy mind and body, which causes her to engage in grueling workouts.
In May, she shared clips showing several workout routines performed in an outdoor environment with classic songs playing in the background. The write-up that followed the post read:
"They say if you stay ready you ain't got to get ready!!!! Well, I'm getting ready."
One of the numerous revelations from Cole's Instagram page is her love life. Lately, she has dropped details suggesting that she and Mr. Right spends memorable time together.
This comes a few months after her separation from her younger lover, Niko Khale. The former couple shares a son named Tobias. Cole is also mom to Daniel Gibson Jr., her firstborn, whom she shares with a former partner.
Khale was expressive about his feelings after things ended. He talked about being heartbroken but optimistic about the future.
On several occasions, the parents have proven their love for their mini-me. When their son turned one, the pair hosted a lavish "Toy Story" themed party and invited a few family and friends for the celebration.
With two loveable kids, an ongoing sweet romance, a younger appearance, and a healthy lifestyle, Cole is set to live happily.