Watch Keyshia Cole Work Out While Holding Her 1-Year-Old Son Tobias in a New Video
Keyshia Cole is not letting anything get in her way as she aims to attain a flawless body. Here is how she works out while holding her toddler son Tobias.
Motherhood sure has nothing on the singer and reality TV star, Keyshia Cole who is trying to get back in shape more than a year after having her second son Tobias.
In a newly shared clip, the mother of two thrilled her fans to an intense workout session. It showed her bending consistently, doing squats outside her house.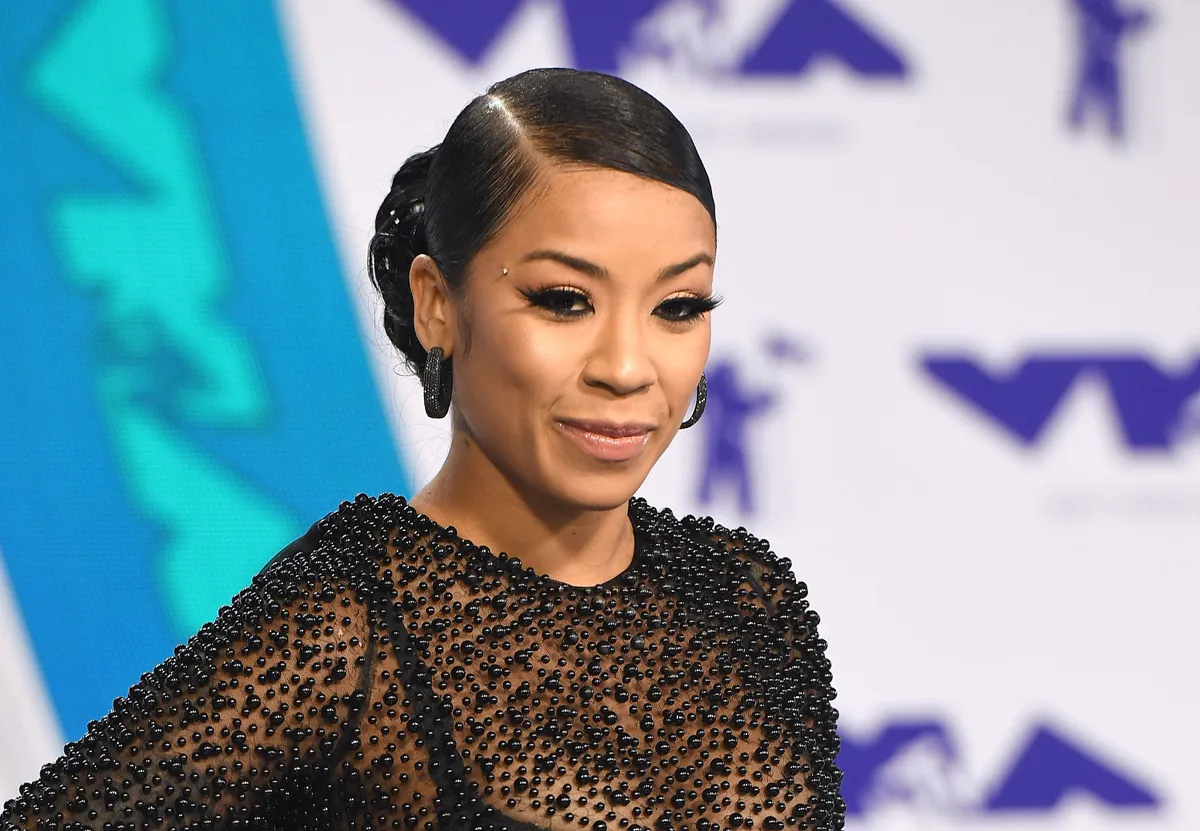 Cole's legs were a little apart but bounded by a pink elastic workout band that keeps gymnasts committed to exercising by maintaining a particular leg pose.
What stood out was that she was holding her son close to her chest during the exercise sessions. It looked like Tobias was sleepy, as he had his head fitted against his mom's shoulders and a pacifier stuck in his mouth. The caption that followed read:
"I'm so serious about getting the body together… Don't judge me, I had to do what I had to do @tobiaskhale was ready for his nap."
Despite being dedicated to the cause, the singer opted for a trendy look that clung to her body, giving her an already trimmed appearance.
She was dressed in a black sleeve hoodie, matching pair of shoes, leopard-print leggings, and styled her hair in an all-back pattern. As expected, her legion of fans did not judge. They lovingly wrote sweet and encouraging words in the comment section.
Apart from body goals, love for her kids, and early retirement, Cole is having the time of her life with her new lover.
This post comes a few months after Cole shocked her audience with the news of her retirement. The Grammy nominee took to the streets of Twitter for the announcement.
Her followers waved the news, and some agreed that it was a joke since they believed she was working on her 8th studio album. The singer maintained her stand and had people questioning the retirement decision.
It did not take long before she gave a precise answer. Cole stated that it was because of her kids that she decided to make such a move. Over the years, the mother of two has been clear on her loyalty and love for her kids.
Before welcoming her firstborn Daniel Hiram Gibson Jr. with a former fiancé in 2010, the singer was excited to begin the motherhood journey as the former couple excitedly announced the pregnancy and birth.
Her second son Tobias also enjoys attention and love. Apart from the constant doting, his parents co-parent sweetly and amicably. When he turned one, his mom and dad— an upcoming singer Niko Khale and ex-lover teamed up to give him the most remarkable birthday celebration.
Apart from body goals, love for her kids, and early retirement, Cole is having the time of her life with her new lover, who is allegedly a star from "Long Beach, California."