Brandon Scott from 'My 600-lb Life' Looks like This Now – Life after His Weight Loss Transformation
Brandon Scott from "My 600-lb Life's" seventh season looks completely unrecognizable since he appeared on the show and lost a considerable amount of weight. 
"My 600-lb Life" star Brandon Scott looks completely unrecognizable after appearing on the show in season seven as he regularly shares glimpses into his life on Instagram and Facebook.
Not only has Scott's appearance changed dramatically since he appeared on the show, but his life looks a lot different too. In fact, he managed to complete the three goals he set for himself after the show.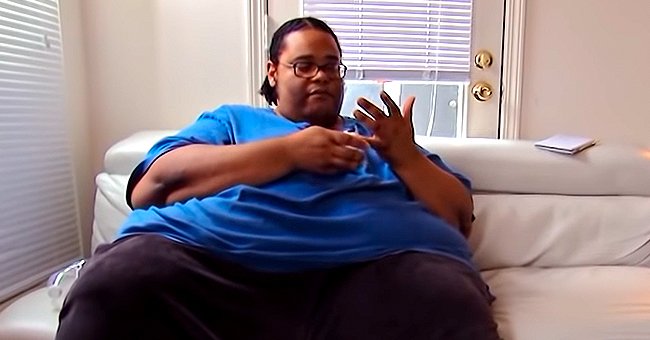 Scott wanted to, of course, lose weight, but he also wanted to pursue a career in music as he is a very talented vocalist. He also wanted to take his relationship with his then-girlfriend, Taylor Kunce, to the next level. 
During his season, Scott shared he and Kunce were not in an intimate relationship because they were saving themselves for marriage and he could only marry her when he lost weight and could provide for his sweetheart. 
Fans of the show will be happy to know that the loving couple has tied the knot after Scott revealed they were engaged in July. He regularly shares photos of his gorgeous wife on his social media platforms.
This includes the photo below of the beautiful couple enjoying a night out for St Patrick's Day this year. The pair looked totally happy as they smiled widely towards the camera wearing green T-shirts. 
Scott is also achieving his goal of turning his love for music into a career. His Instagram is filled with videos of himself showing his impressive vocals and guitar playing skills.
According to his Instagram page, he is preparing to release his first single, 'Handcuffed to the Devil," this summer. His song will be available on all major streaming services. The singer has also shared posters for local music gigs he has played.
Of course, fans of the show and of Scott can listen to his music online as he also has his own YouTube channel. He has a few worship songs on the channel, including one with his wife.
One of his biggest life changes came from losing a lot of weight. When Scott appeared on the show, he weighed over 700 lbs, and according to InTouch Weekly, he lost over 300 lbs. 
No matter what he weighs now, Scott truly looks fantastic and seems to be really enjoying life. It is amazing to see him do so well following the show as it showed how he was really struggling with his weight. 
Other stars of the show have made amazing transformations, including season one star Melissa Morris, Christina Phillips from season two, who was only 22 years old when she appeared on the show, and Tiffany Barker, to name a few.