Stevie Wonder's Son Kailand Shows Uncanny Likeness to Dad While Flaunting Abs & Dreads in New Pictures
Kailand Morris, a rising model and fashion designer, uploaded a series of stunning pictures that revealed his uncanny resemblance to his famous father, Stevie Wonder.
Music legend Stevie Wonder has a son making waves and creating a name for himself as an upcoming model and fashion designer. Like his famous father, Kailand Morris has a passion for creativity.
Morris shared a series of stunning photos on his Instagram showing him grace the cover of a Mexican magazine and looking stylish and sweet.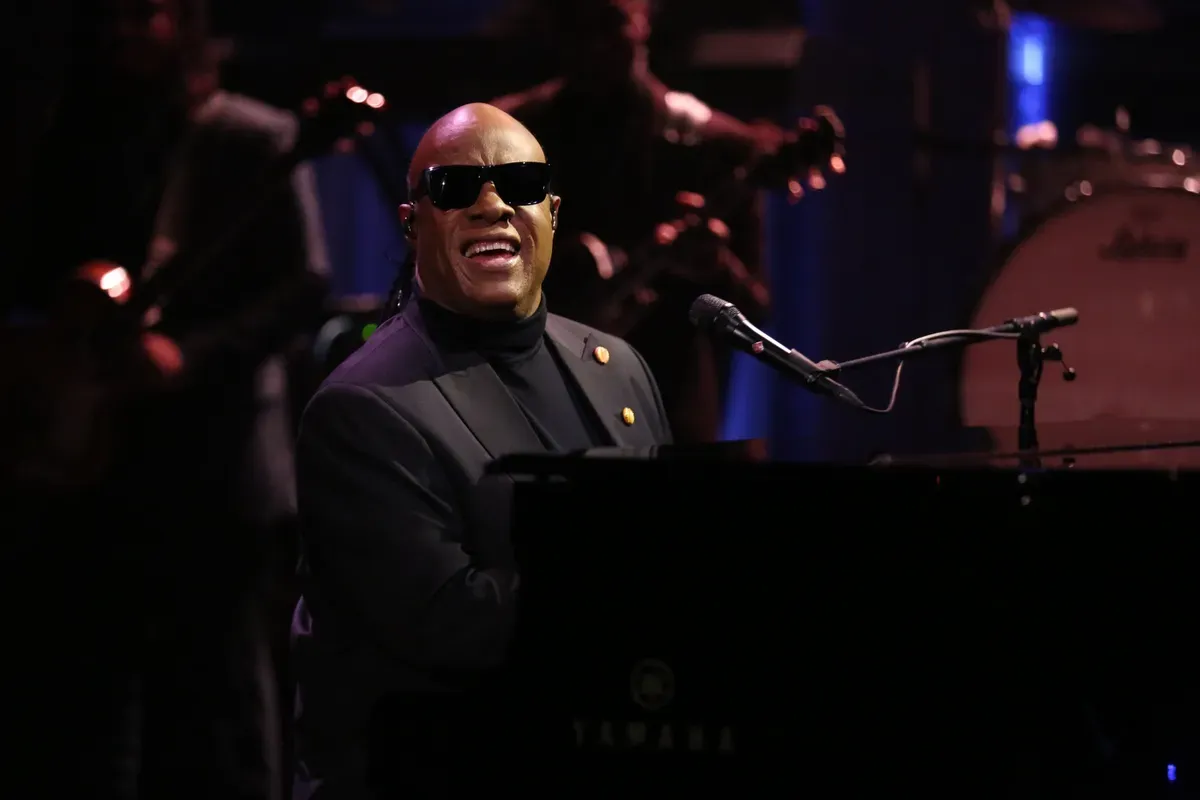 The rising star looked gorgeous in his trademark braids and flaunted his eye-catching abs in the stunning snaps he shared. Some eagle-eyed fans spotted the uncanny resemblance between the style maven and his dad.
Morris and his award-winning father share not only a close bond but also a striking resemblance, and the rising model's recent photos were enough to convince fans.
The music icon shares Morris with his ex-wife, fashion designer Kai Millard Morris. The multiple award-winning artist and Kai were married for 14 years until their divorce in 2015.
Morris, the teenage son of the "Isn't She Lovely" singer, is fast becoming a sensation and gathering a loyal fanbase of his. His followers adore him for his sweet sense of style and good looks.
He used to play drums with the award-winning musician, but he later shifted his path to the fashion industry.
The fun-loving teenager loves to share gorgeous pictures from his moments with his fans, and early this year, he filled his social media with pictures from his stunning vacation in Mexico.
While Morris loves to live the good life, he also has his eyes on his ambitions. The 19-year-old initially followed in his father's footsteps in music. He used to play drums with the award-winning musician, but he later shifted his path to the fashion industry.
In 2019, the model and designer interned under fashion designer Kim Jones for Dior Men. Morris admitted that the experience was challenging as he had to track samples and stay in charge of delicate clothing.
Although his time with the famous brand was mainly spent doing menial tasks, the 19-year-old revealed he left there feeling inspired and knowing what he planned on doing.
Shortly after his internship, Morris took giant steps and established his own House of Krom. Since starting out, the talented teen has collaborated with several top brands and collections.
Morris credits his creativity and love for art to his parents, noting that his mother's successful career in fashion inspired him to take significant steps towards his dreams to follow in her footsteps.