Stevie Wonder's Model Son Kailand Bears a Strong Resemblance to Him in a New Photoshoot
Stevie Wonder's teenage son, Kailand, put up some captivating fashion statements on his social media page as he updates his lookbook. The youngster showed his uncanny resemblance with the music boss. 
Music legend Stevie Wonder's grown son, Kailand Morris, showed off his handsome features strikingly similar to his dad's in his latest Instagram upload as he shared premium fashion content.
The black-and-white images were posted with the first showing a profile image of Kailand and his defined facial features. The youngster sported a look that featured a unique hairstyle.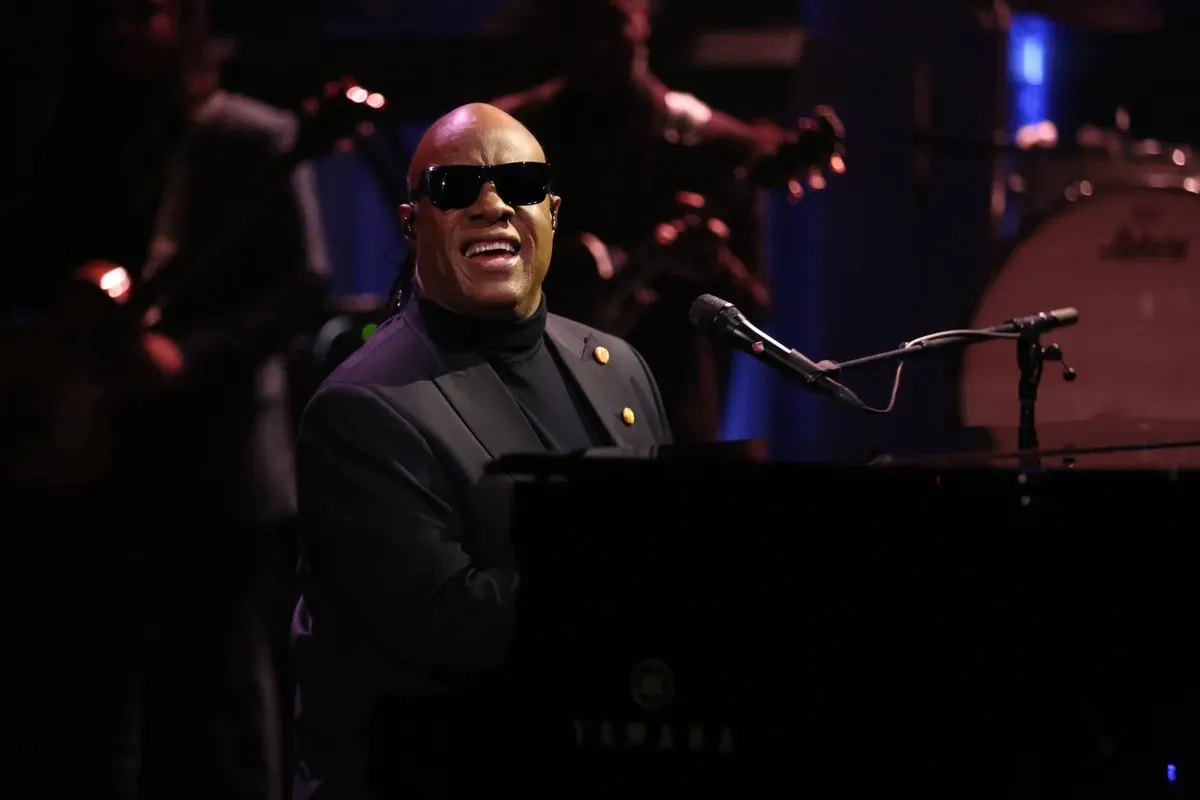 His bleached blonde curls were cropped low at the base and around the edges while a mohawk-like style straightened and stretched out his dreadlocks.
The following slides showed more of Kailand's outfit, including a fluffy cropped sweatshirt and jeans. The 19-year-old presented another look where he rocked a black knitted sweatshirt and knitted gloves. He captioned:
"Images done by @frederic.monceau for @gqportugal…"
While Wonder goes down in history as one of the most revered music makers globally, it seems his son, Kailand, has gleaned some inspiration from him but chose to channel it into another industry. 
Kailand has made his avid interest in the fashion industry known, and since childhood, has been exploring the unending possibilities and creativity that fashion has to offer. 
Some of Wonder's's children have followed in his musical footsteps. 
It is safe to say that Kailand's interest in the fashion world is well-founded through his music star dad and fashion designer mom, Kai Morris. In 2019, he scored a milestone with Dior.
Kailand had been to Paris Fashion Week, where he was privileged to see some of Kim Jones' designs. After that, his family hosted Jones in their California home where he even hit up-close to the designer.
In no time, Kailand was accepted as an intern in Dior and he was over the moon. Working with the brand was an eye-opener to the hard work behind pivotal fashion items and he soaked up the knowledge.
At the start of the year, the young man got to show off his souvenir from his internship during a vacation with his younger brother Mandla Morris. 
The boys had a field day snowboarding and Kailand flaunted his Kim Jones Dior Capsule collection and Iceberg collection by James Long complete with a stylish Dior Snowboard. 
Kailand and Mandla are two of Wonder's nine children. The star walked down the aisle three times and also had kids from relationships. Some of the singer's children have followed in his musical footsteps.