Bindi Irwin's Husband Chandler Calls Daughter Grace a Legend for Spotting Wildlife during Family Walk
Grace Warrior has her first experience with seeing wildlife on a family walk with dad and mom. She has already experienced a possum, a noisy pitta, and a wild swamp wallaby.
Grace Warrior Irwin Chandler, daughter of Bindi Irwin and Chandler Powell, is 2 months old. She is already following in her family's footsteps and is already good at spotting wildlife. The Irwin family is famous for owning and running the Australia Zoo.
Explaining the sentimental naming of her child, Bindi said that Grace was her great-grandmother, and Warrior Irwin is a tribute to her dad's legacy. She takes her dad's name Powell and is a kind soul just like he is.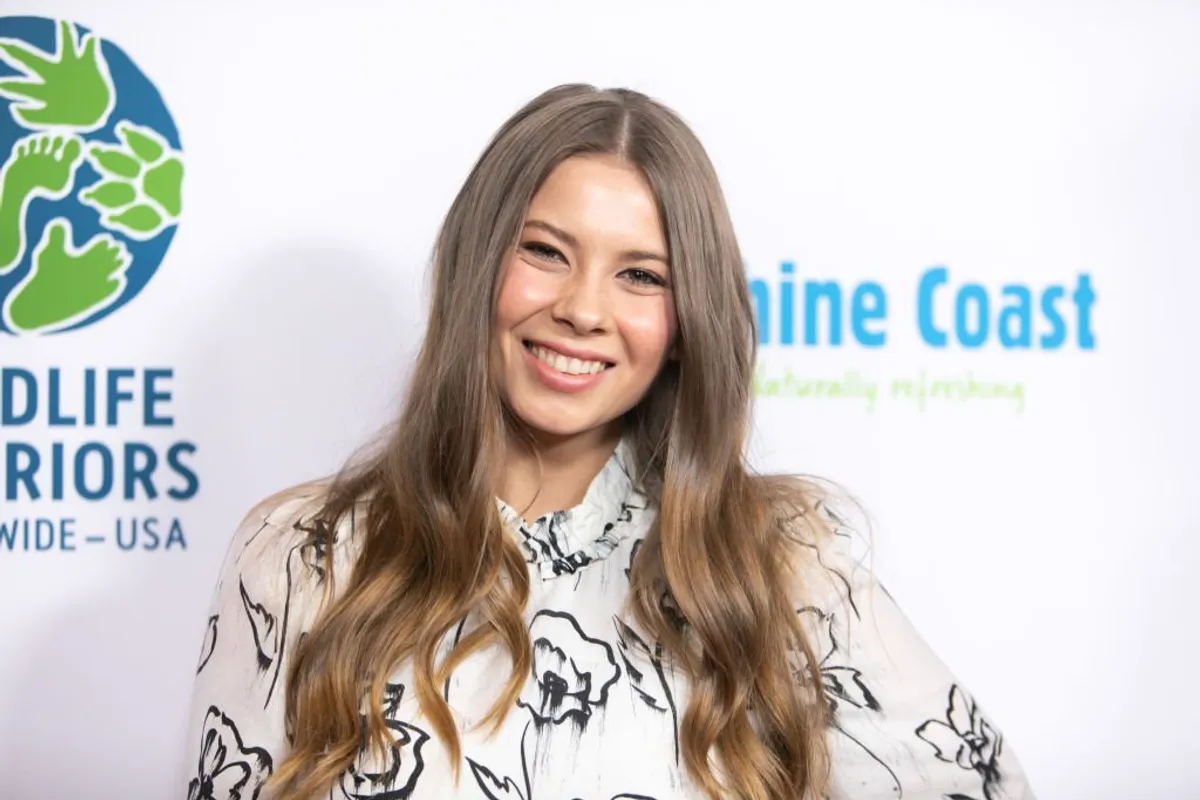 Bindi, Steve and Terri Irwin's daughter, together with her brother Robert, was brought up learning the operations of the zoo as their whole family was involved in the rescuing and conservation of wildlife. 
It looks like Bindi has introduced her little girl to the ways of the Irwin family and was excited when Grace met her first koala. Her husband, Chandler could not hide his excitement and made an Instagram post;
"Two months old. We have had lots of smiles, the best giggles and we've met a koala! We love you, Grace Warrior.''
Bindi and Chandler had been married for exactly one year when their beautiful warrior daughter was born. They made the announcement after her birth a day later saying that their baby chose the perfect day to be born.
Chandler, who is a former professional wakeboarder and currently part of the Australia Zoo staff, cannot wait to introduce their little girl to the ways of the zoo. They have already introduced her to several animals. 
They say she loves smiling, cuddles and afternoon walks.
With both parents being part of the conservation movement, which is a mission that runs back generations before them, the young parents are confident that Grace will follow the same path.
Being a Wildlife Warrior, a term created by Steve means a person that can stand up and speak for those who cannot speak for themselves, Bindi went on to dot on her daughter, speaking to People magazine, she said;
"We've been referring to our daughter as our Baby Wildlife Warrior."
The young parents are getting ready to celebrate Grace's two-month milestone and enjoyed a weekend out on their first family dinner with their baby. Bindi said that she was a proud mama as they pushed Grace's stroller down a footpath.
The famous zoo was started by the late "Crocodile Hunter," grandfather to Grace Warrior. It started out as Beerwah Reptile and Fauna Park and has been run by the Irwin family since 1970.
The lovebirds had only good things to say about their baby. Her dad said that the little girl lights up the world with her beautiful heart. She loves smiling, cuddles, and afternoon walks.
Bindi says they are lucky to have learned how to take care of the many animals in the zoo, as well as educate others on the benefits of conservation, of both the environment and wildlife.