Kimora Lee Simmons' Daughter Aoki Shows Her Slender Figure in a New Beach Photo
Kimora Lee Simmons' young adult daughter, Aoki, gave some beachside fashion inspiration. She donned stylish pieces while displaying her modeling expertise.
Aoki Lee Simmons was nothing short of trendy in her latest show of fashion as she channeled her inner temptress while enjoying some relaxing time at a beachside. 
Aoki basked in her beauty hour, sporting a strappy white top wrapped around her slender figure. The outfit featured a halter bodice which was cropped while the straps went over her belly area in a criss-cross.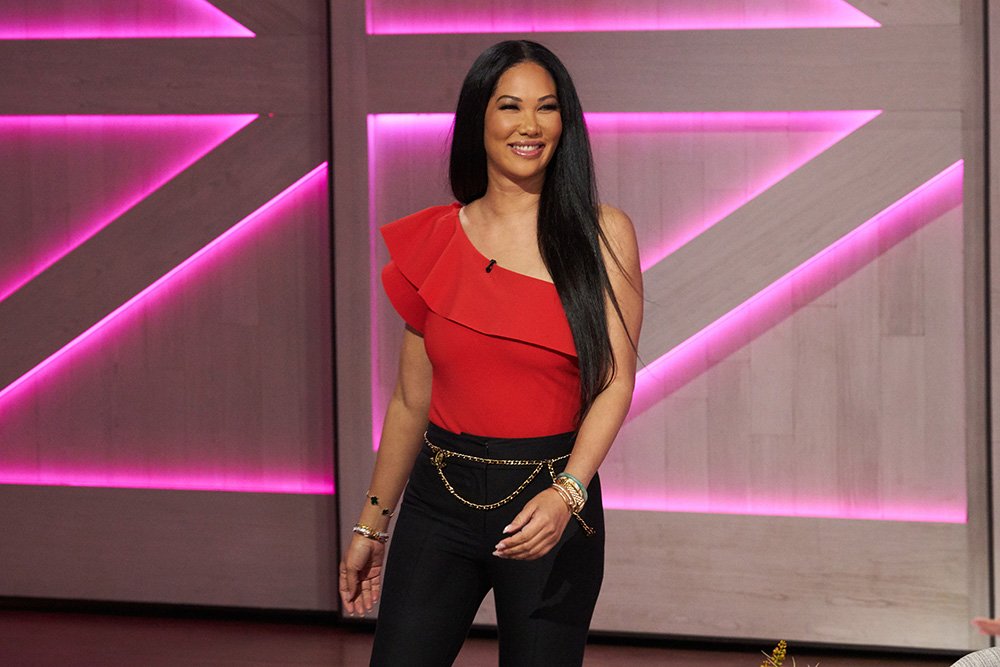 She styled the sultry look with a pair of mom jeans and left her deep curls down, letting the tendrils flow down her back. She backed up her look with a sultry pose.
Aoki posed with her profile, lulling her head to the back and gazing directly at the camera. She stretched her torso while her fingers tugged at her trousers. She captioned accordingly:
"Shipwrecked @areyouami by @kylebraylen."
Aoki and her older sister, Ming Lee Simmons, have come a long way in the fashion industry, tagging along with their A-list fashionista mom, Kimora Lee Simmons. Now they are grown and ready to show the world their uniqueness.
However, it is safe to say that they have their star mom, Kimora, to thank for years of knowledge. As of 2010, Kimora tagged herself the mogul mom who handled the family and business empire.
Ming and Aoki have modeled looks ranging from polyester cut-out dresses and shimmery Baby Phat Jewelry to colorful fashion pieces.
At the time, her daughters were pre-teens, and she only just birthed Kenzo Lee, her third child. Kimora praised her multi-tasking abilities while maintaining that her businesses succeeded because of that.
The star went on to talk about her growing daughters, noting that Ming and Aoki had been interested in the spotlight and fashion. She stated that she gave them a little screen time on her reality show because they were straight A students. 
The girls are adults these days, and the lessons their mom taught are beginning to show. In 2019, they joined efforts with Kimora to re-launch and revamp her old-time fashion franchise, Baby Phat. 
While Ming is a student at New York University, Aoki attends Harvard University, but they seem to handle multi-tasking perfectly by studying on one side and creating content for Baby Phat on the other. 
In the past months, Ming and Aoki have modeled looks ranging from polyester cut-out dresses and shimmery Baby Phat jewelry to colorful fashion pieces, and they do not seem to be stopping anytime soon.