Carrie Underwood Explains Why She Has Rare Date Nights with Husband Mike Fisher
Couples are usually advised to spend time alone once in a while so they can rekindle their love. This week, Carrie Underwood revealed that she and her husband had neglected the ritual.
This month, country musician Carrie Underwood was interviewed by "Entertainment Tonight (ET)" about her athletic gear brand CALIA. She also discussed the importance of staying healthy.
The musician also happened to touch on her relationship and life with her husband, Mike Fisher. She confessed that they both lived busy lives while running multiple companies.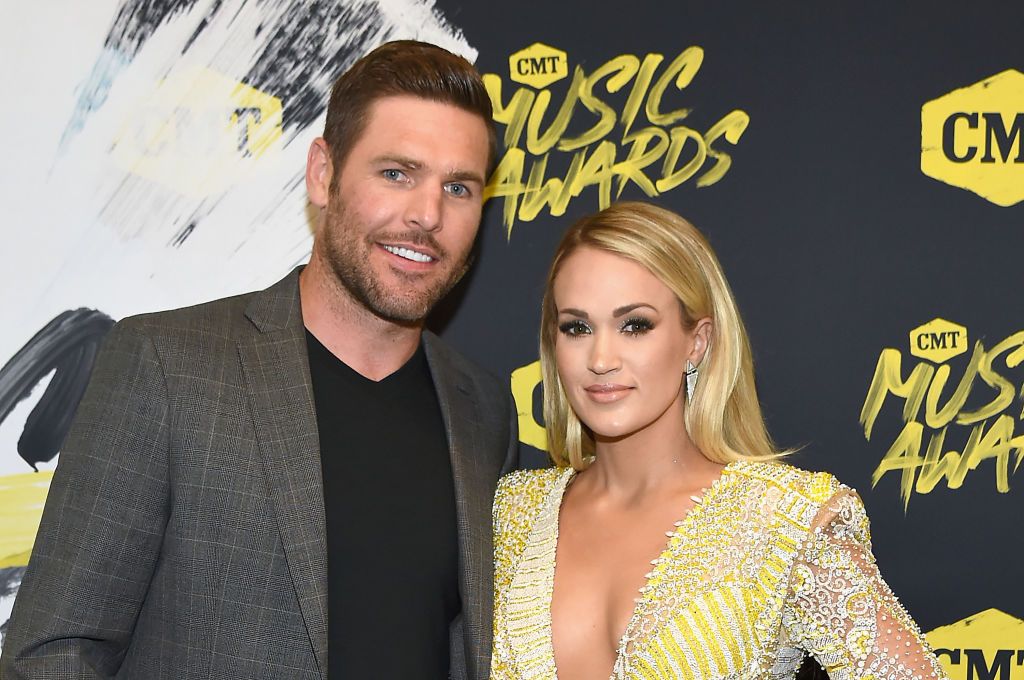 Besides running successful businesses, the pair are also parents to two young boys which they have to parent. Living such busy lives meant the pair didn't get to spend some quality time together.
Underwood confessed that they didn't get to go on "date nights" because of her. The star admitted that she didn't understand why one would need to get dressed up and go out if they could just stay home.
For her, date night pretty much involved cooking dinner at their home and lounging around with the whole family. She confessed that they rarely had a date night, stating:
"It's all my fault because I'm like, 'Man, then I'm going to have to put on jeans or something, and I don't want to.'"
Underwood joked that she also just preferred making dinner for her family and just eating at home. The country musician's interview happened before her husband's 41st birthday, which fell over the past weekend.
The star explained that they would probably end up going out together to celebrate his special day. She also admitted that going out together was something they should do much more often.
A day after Fisher's June 5, 2021, birthday, Underwood took to social media to share a never seen before photo of her and her husband celebrating his birthday. In the image, he was seen at a restaurant.
[Carrie] Underwood and NeedToBreathe performed their song "I Wanna Remember."
The former NHL star appeared smiling as a candle sat on his plate with a slice of tiramisu. Underwood and the former hockey star have been together since they got married in July 2010.
Celebrating this amazing human and his 41 trips around the sun! I love you Mike Fisher and I thank God for blessing us so. Here's to whatever comes next! ❤️❤️❤️❤️❤️❤️❤️❤️❤️❤️❤️ pic.twitter.com/n4BOCHxthf

— Carrie Underwood (@carrieunderwood) June 6, 2021
Back in April 2021, the seven-time Grammy Award winner was interviewed on "CBS Sunday Morning." She revealed how well they were doing during the pandemic as they spent a lot of time together.
Underwood said she and Fisher confessed that they actually liked each other despite being crammed up all the time. The pair noticed that they were quite happy with being together daily.
A true goddess with powerhouse vocals. @carrieunderwood slaying per usual. #CMTAwards pic.twitter.com/ix8QeukNJ3

— Bobby Bones Show (@bobbybonesshow) June 10, 2021
Besides her happy family life, the country singer is set to be one of the headliners at Resorts World Las Vegas this December for a 12-show residency. She'll be bringing her whole family along for the feature!
However, as she prepares for this big show, the star was able to show off her skills at the recent CMT Music Awards on June 9, 2021. Underwood and NeedToBreathe performed their song "I Wanna Remember."