Tamela Mann's Only Daughter Tia Emphasizes Her Curves in a Tight Red Dress While Showing Her Wavy Hair
In a recent post, Tia Mann wowed her followers after she stunned in a form-fitting outfit that revealed her attractive physique. Fans had a lot to say. 
Tia Mann is the daughter of the American gospel singer and actress Tamela Mann. Like her mother, the 31-year-old uses her looks to capture the hearts of many.
The plus-size beauty constantly slays in any outfit she wears and shares it with her Instagram lovers. This time around, Tamela's daughter was marketing some clothes.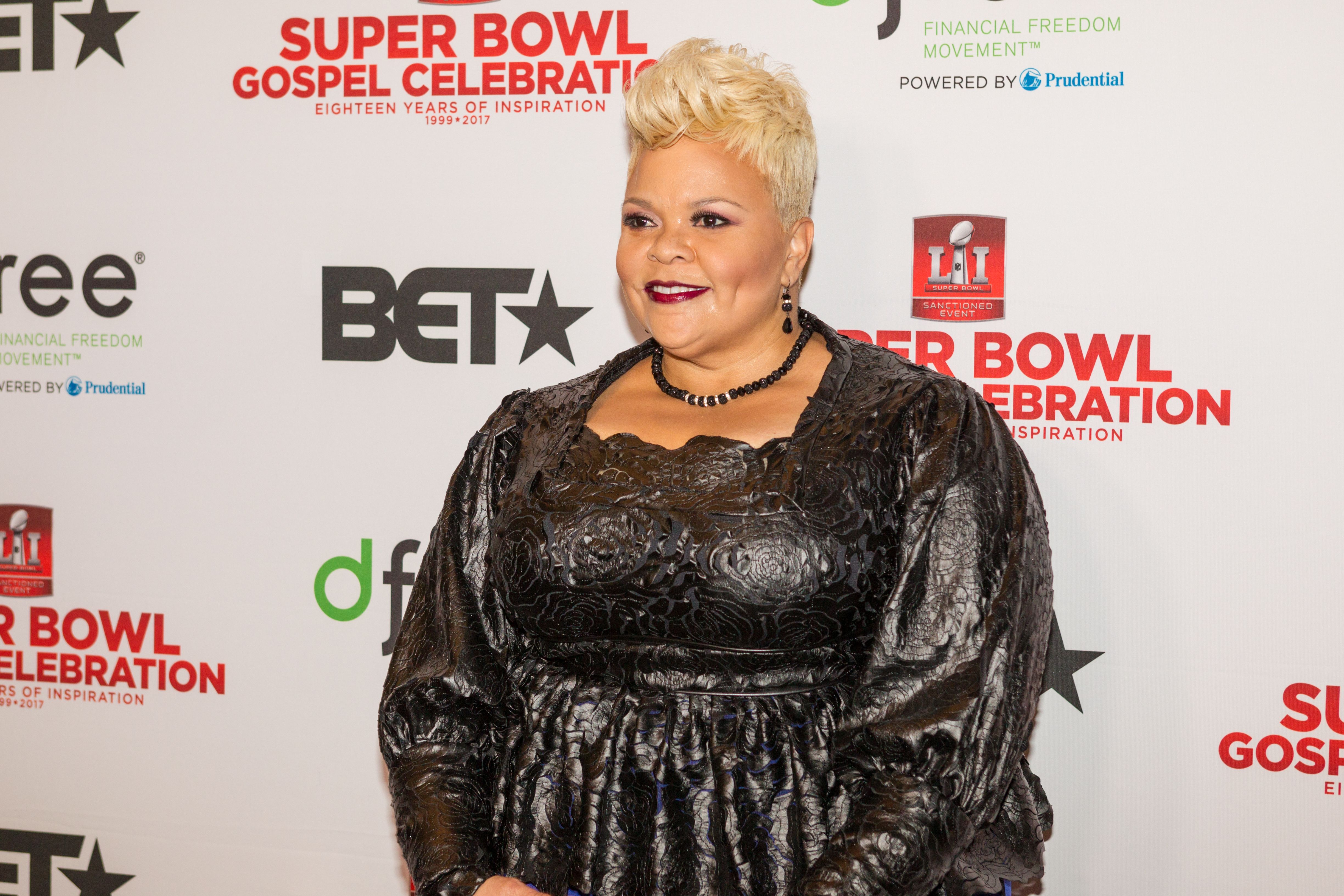 A
snapshot
shared on the Tamela Mann Collection Instagram page featured Tia donning a red midi active dress. The dress was a perfect fit for the pretty lady, and it accentuated her curves. 
Tia rocked wavy brown hair and finished off her look with a pair of black block heels. With a hand stylishly placed on her waist, she struck a lovely pose for the camera.
The fashionista posed next to a robust Black beauty who appeared stunning in a black midi active dress. The dress which stopped below the knee revealed the lady's gorgeous legs, which were tucked in a pair of black straps.
The fashion enthusiast looked very beautiful as she smiled from ear to ear and showcased her dental structure. She rocked short black hair, and her properly polished nails were visible.
The duo has been married for a long time and has fought setbacks together.
From the caption that accompanied the post, fans and followers were encouraged to purchase the outfits. It further explained that dresses were perfect for every season. 
Although Tia was marketing the outfits, some fans did not fail to notice how lovely the dresses looked on the duo. A user also noted that she had purchased the gowns, and they looked lovely on her. 
Being the baby of the house, Tia has amassed incredible love from her parents, older brother, and other family members. She possesses an incredible personality that has won the hearts of many around her.
In a YouTube video shared by TV One, the 31-year-old's father, David Mann, described her as compassionate to a fault. Tamela also revealed her daughter was a big giver. 
The love the Mann family shares with one another is very inspirational, and the couple's love story is more inspirational. The duo has been married for a long time and has fought setbacks together.
In an interview, David noted that Tamela, who had to deal with discrimination due to her weight in the early years of her career, was his priority.
The lovebirds celebrated their 30th wedding anniversary in 2018, and the actor penned down a lovely message for his wife on Instagram. The lovebirds continue to inspire numerous youngsters to believe in love.