Elizabeth Hurley Turns up the Heat in a White Top & Daisy Dukes on Her 56th Birthday
Elizabeth Hurley celebrates her 56th birthday in an Instagram post she did rolling on the grass and looking fabulous. She definitely does not look anything close to her age.
Film producer, model, and actress Elizabeth Hurley is 56! The age-defying mother of one took to her Instagram to wish herself a happy birthday. She glowed in the bright sunshine and doesn't look a day beyond 40.
She credits her good looks to taking good care of herself. She posted a photo of herself rolling on the grass in a white tank top, denim shorts, and beautiful Daisy Dukes.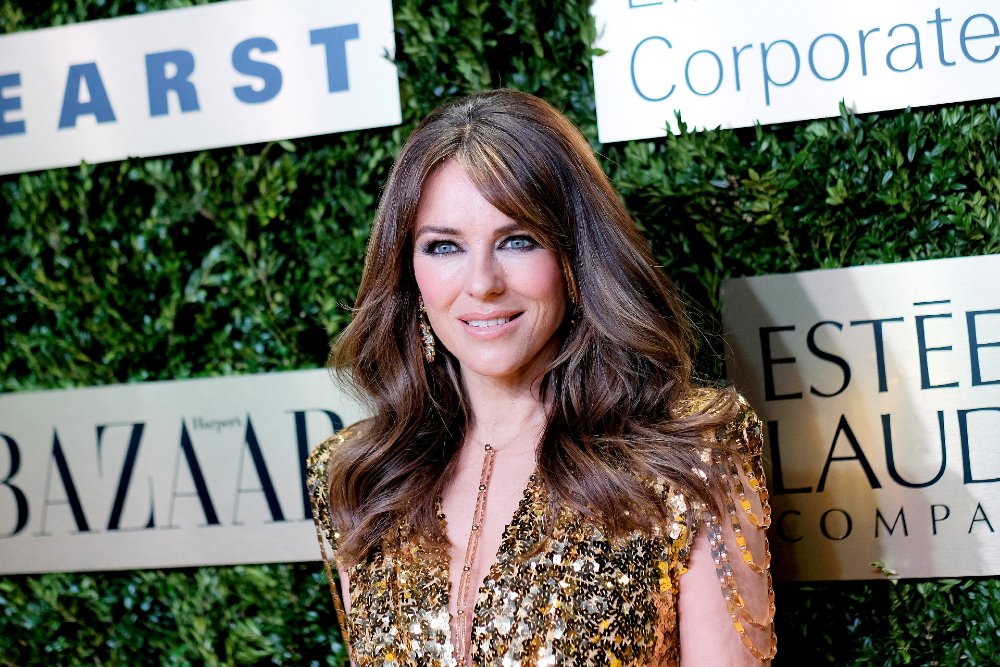 Hurley who has over the years has been an ambassador for Estee Lauder skincare shared her never-aging secrets saying she did not use anything fancy. She encouraged her fans to watch their diet and get enough sleep.
She went on to say that watching one's lifestyle goes a long way in staying young. She urged her admirers to never hold on to stuff and to be nice to everyone they come across. She captioned:
"Sometimes I think to glow, you have to let go of a lot of stuff and move on."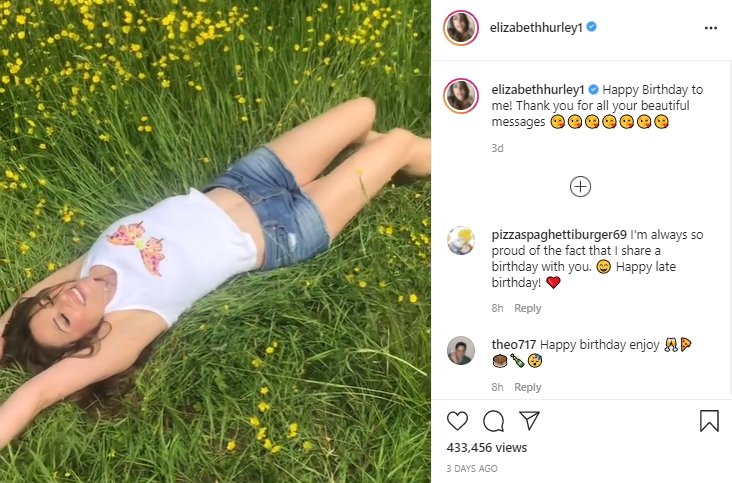 Fans were quick to respond to the birthday post, sending her messages of goodwill and praising her on her good looks, and her noble character. Another fan told her to keep staying safe and take good care of her family.
In another Instagram post days earlier, she wowed her fans when she posted a photo of herself in a pink satin dress with a high slit. She was posing inside a dim-lit room with rows of glasses on the countertop. 
[Hurley] stood by her word that he was the father.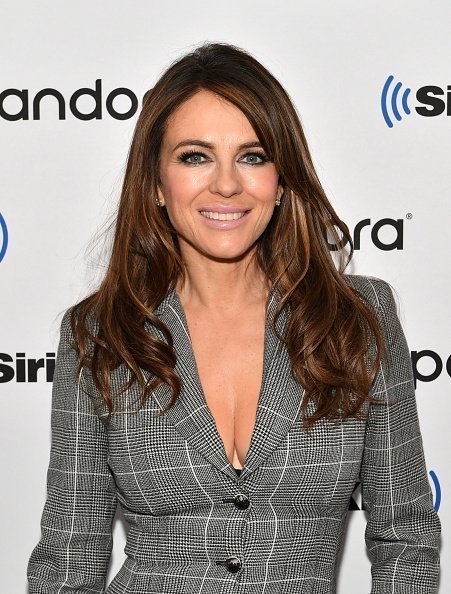 Hurley came to the limelight back when she starred in "Austin Powers: International Man of Mystery". She went on to appear in several other small roles. She then co-starred alongside Hugh Grant in an Italian movie.
That was the beginning of a 13-year long, highly publicized relationship with Grant. They always had each other's backs and when Grant got caught up in a controversy involving a prostitute, Hurley stood by him saying: 
 "If Hugh and I split up, I would feel as if my brother had died."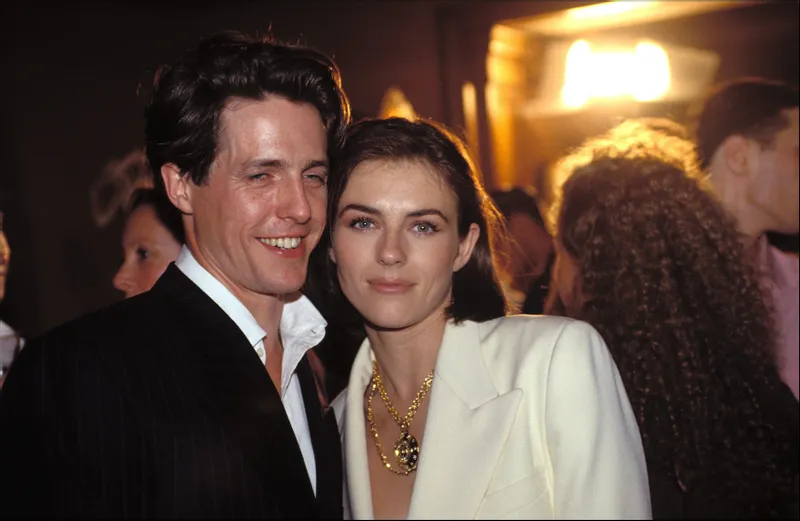 The couple, however, shocked the movie industry when they split up in 2000. They remain close friends and continue to run their production company Simian Films Production jointly.
After their unexpected split, Hurley was linked to several high-profile men, including billionaire movie producer, Steve Bing, with whom she had a short fling that resulted in her pregnancy.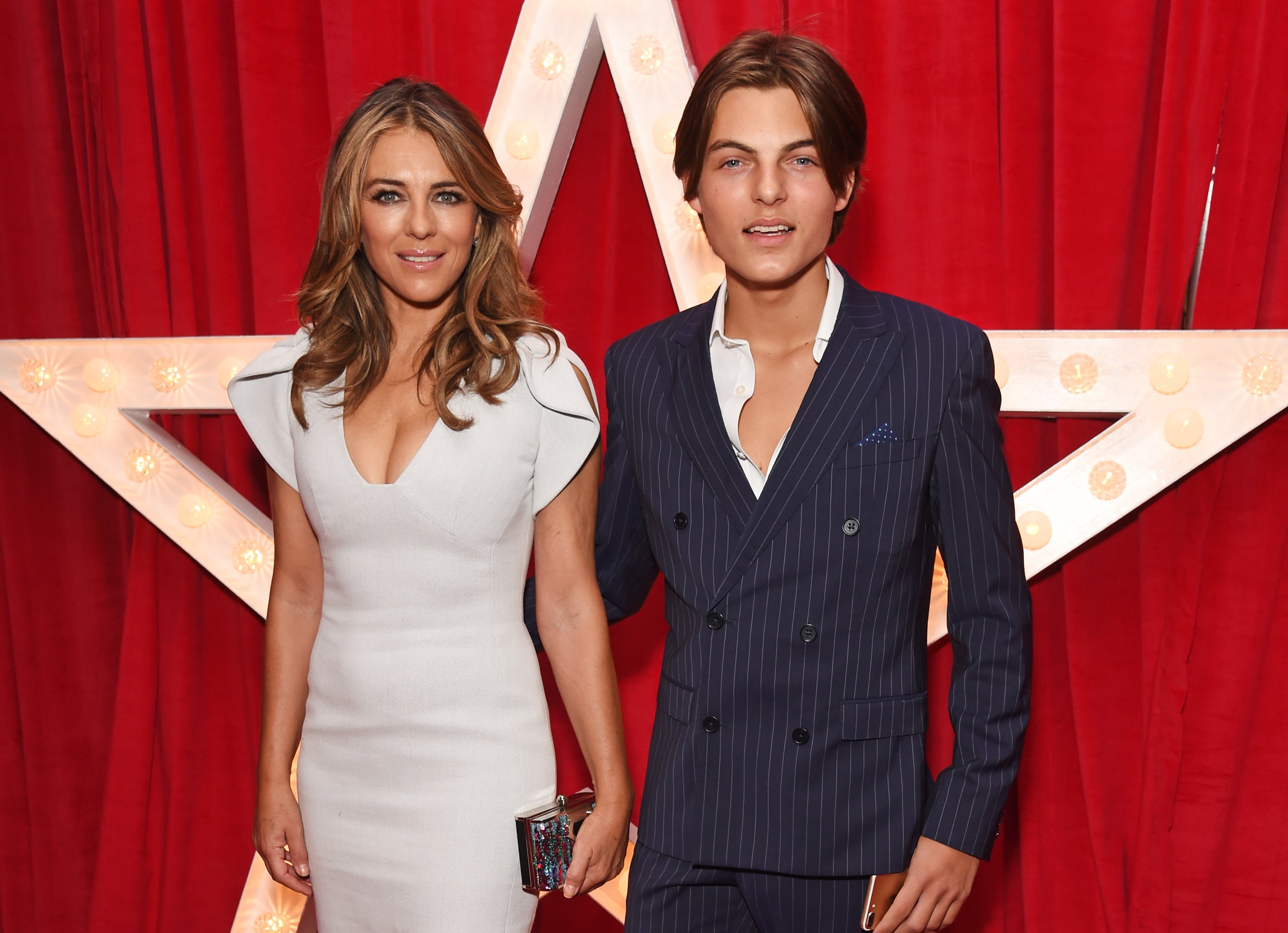 Initially, Bing did not want to be associated with the mystery that surrounded her baby's father, but the British celebrity stood by her word that he was the father of her newborn son. 
He later agreed to a paternity test that proved he was, indeed, Damian Charles Hurley's father. The boy was born in 2002 and is now 19 years old, and is already breaking into the modeling scene.