Twitter Users React to the Debunking of Social Media Accounts with Anti-Meghan Markle Content
"Refinery29" released an article this week that aimed to debunk social media accounts that promoted an agenda against Duchess Meghan. People have shared their thoughts on the work.
"Refinery29" performed an in-depth and undercover look at some of the social media accounts whose main aim to slander Duchess Meghan. "Megxit" was popularized by The Sun in November 2020.
At the time, Meghan and her husband, Prince Harry, had both decided to step down from their senior duties in the Royal Family. However, the decision was blamed on the Duchess.

"Megxit" might've been popularized by The Sun, but it became mainstream as a hashtag on Twitter in 2018. People who didn't like that a Black woman had joined the British monarch used it to ask her to leave.
The term surfaced soon after Meghan's engagement to Harry was announced in November 2017. Twitter accounts like ProphetSpeaks called for Brits to vote against Meghan before a mistake was made.

The hashtag picked up in September and October 2018 during the Sussex's Pacific Islands and Australian tour and Meghan's pregnancy with Archie. In October 2018, the hashtag #CharlatanDuchess also started appearing.
People posted Photoshopped images, misogynistic tweets, and fake texts about the royal. Seven months after Harry got married, things were so bad that "Sky News" wondered if people had fallen out of love with Meghan.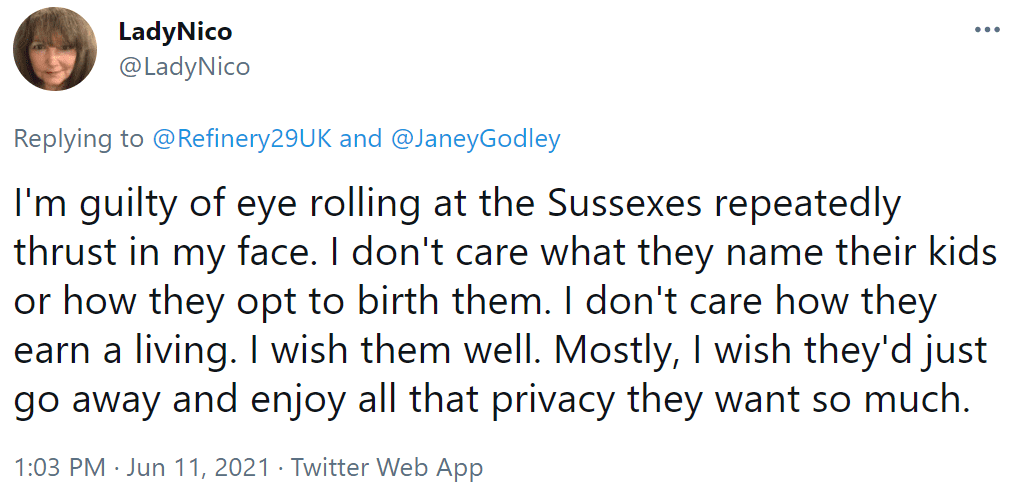 The bashing wasn't only limited to Twitter from there onward. Racist and threatening posts pitched up on Quora, Tumbler, and YouTube, and even from people like the writer, Julie Burchill.
This week, she was fired by The Telegraph for her racist tweets about the Sussexes second child, Lilibet. Despite efforts to shut down the constant hate, a group of people still promote it online.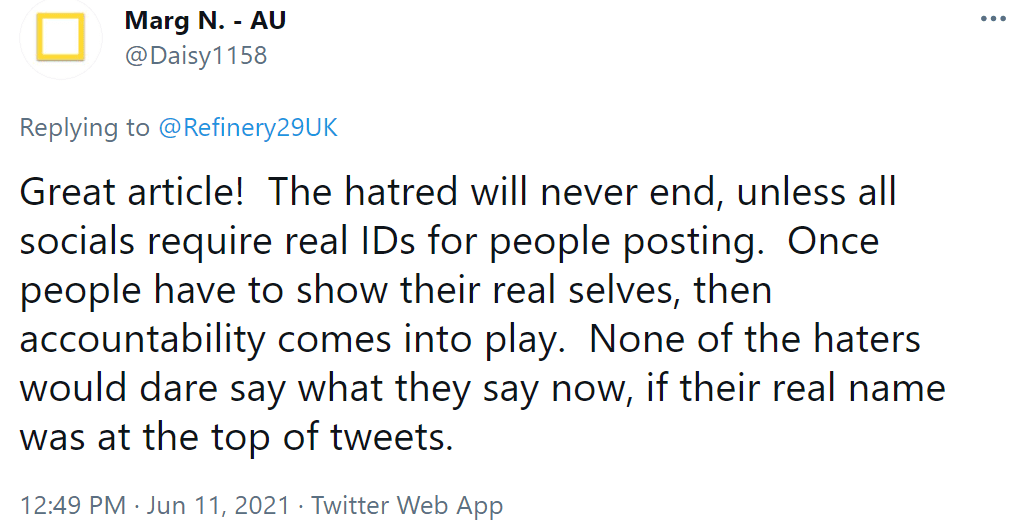 Stepping down from their senior royal duties hasn't given Meghan much protection against those who wish to slander her. "Megxit" has evolved to mean people want the couple to divorce.
Some also use it to mean they wish for Meghan to disappear completely from public life. While the most extreme social media accounts even call for her death and are led by "anti-Meghan accounts."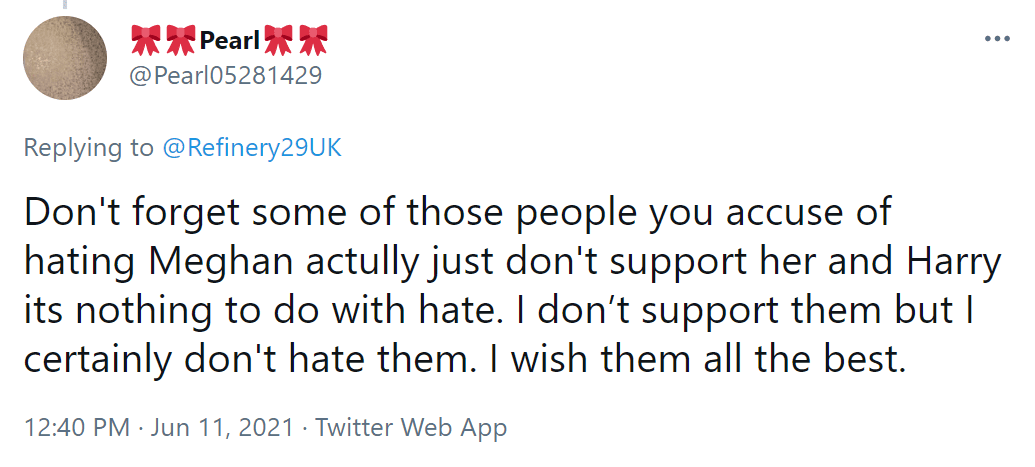 There's even a channel called "Murky Meg" that focuses on negative commentary about the Sussexes lives. The gossip channel boasts more than 100k followers and subscribers on both Twitter and YouTube.
The anti-Meghan accounts also include psychic readings and tarot. Sue Blackhurst, a British social psychologist, woke up to 10,000 views on her first video that analyzed narcissistic traits seen in Meghan.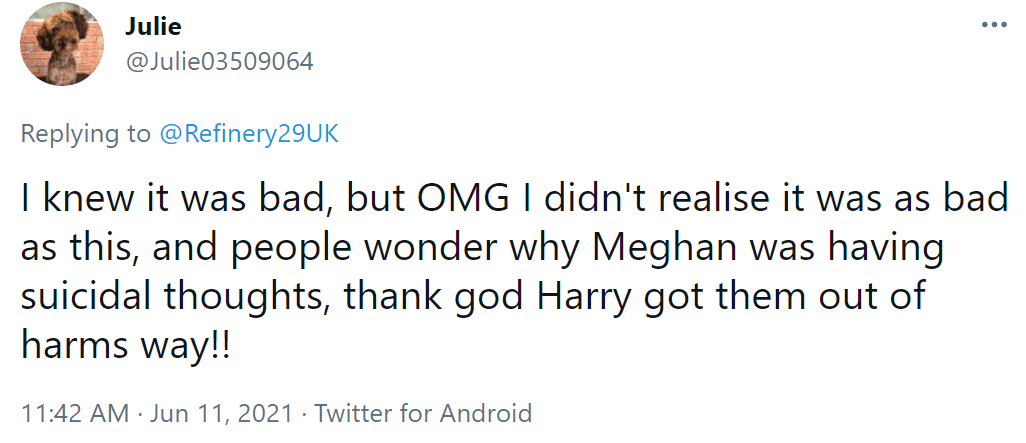 The intensive look into the constant attacks on Meghan has received mixed reactions from many Twitter users. One person was glad that someone had finally looked into this senseless hate against Meghan.
She [Duchess Meghan] denied the claims that still haven't been substantiated.
Someone else tried framing the hate against Meghan as just a lack of support. Another person loved the expose and acknowledged how the hate would never end until IDs were required for social media users.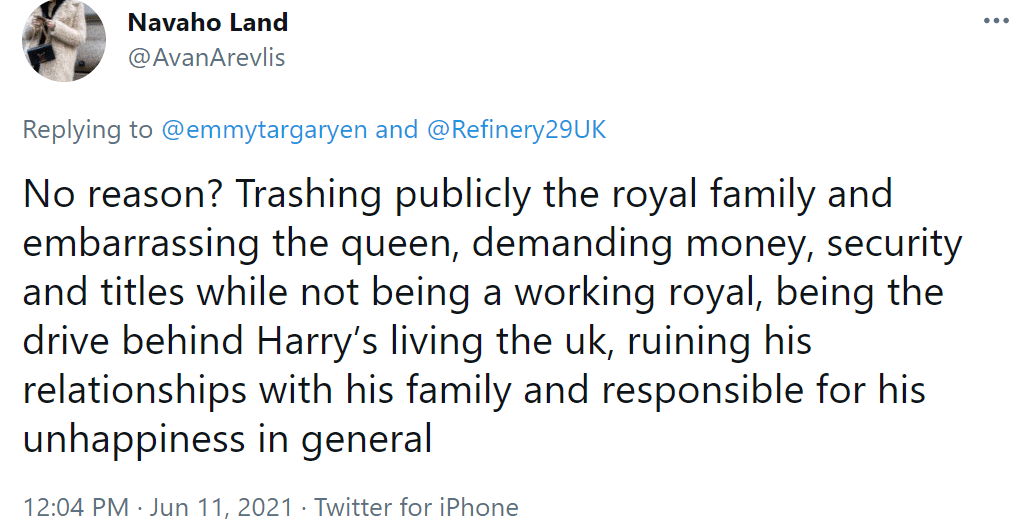 A second person claimed that Harry and Meghan's trashing of the Royal Family; warranted the continuous abuse. Another Twitter user was just shocked by how bad the abuse was, with someone adding:
"Very interesting article, highlighting these crazy people."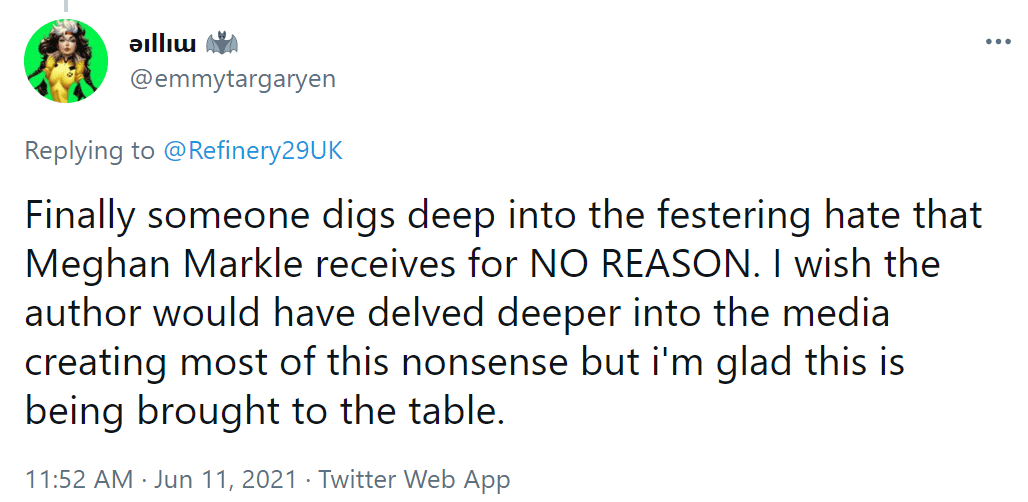 Someone else proved the article's finding correct by claiming they didn't care about the Sussexes but wished they could go away. Another person followed one of these accounts and quickly left because it was quite scary.
A "Marie Claire" writer blamed the hate against Meghan on tabloid culture. They mentioned how such publications thrived on click-baiting readers with hypocritical points of view into stories about other women.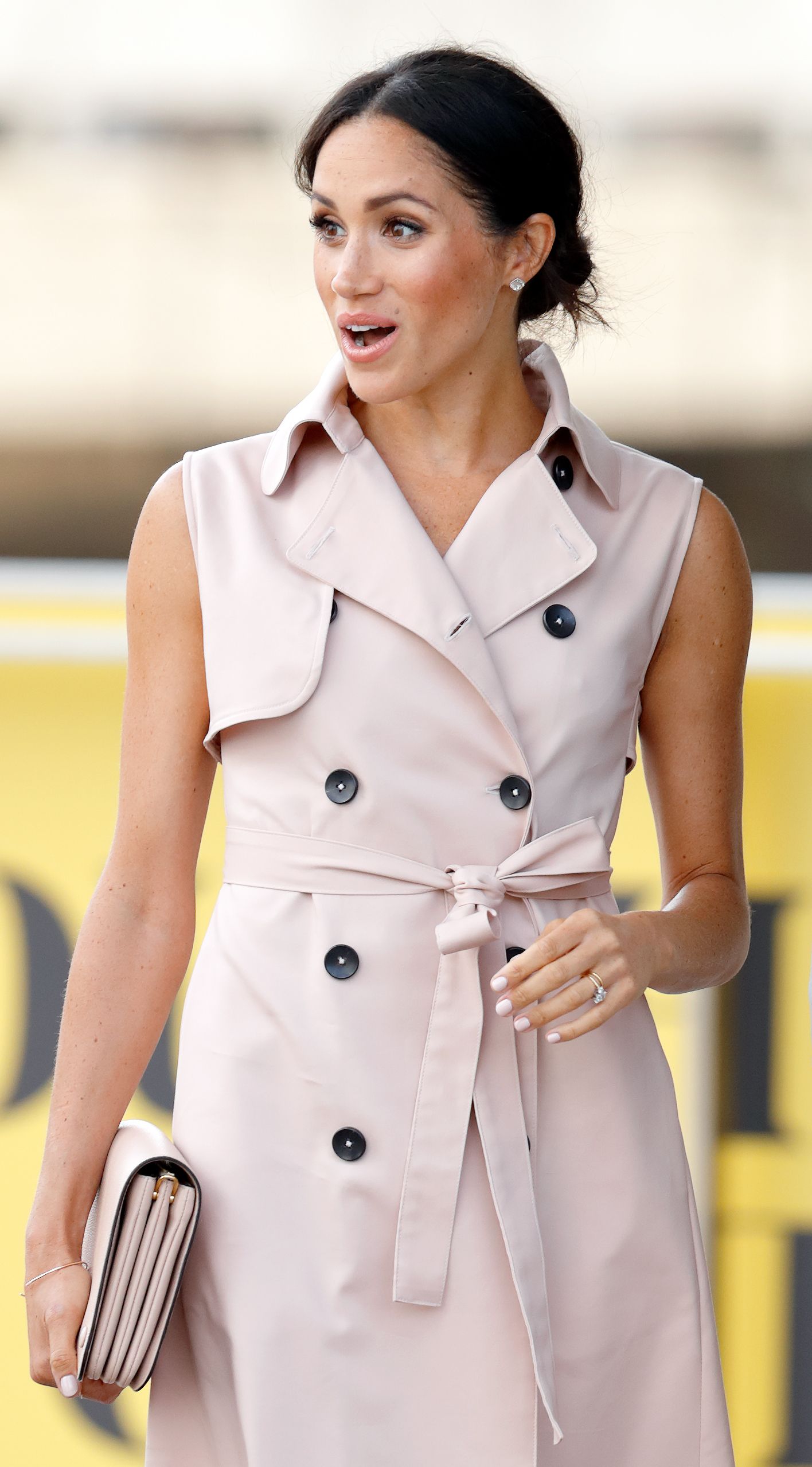 In January 2020, Meghan and Harry were interviewed by Oprah Winfrey for a CBS special where they opened up about the lives of the Royal Family. The interview aired in March and probably inflamed the naysayers' views.
Soon after the special aired, allegations were brought against the Duchess, claiming she'd bullied palace staff members when she lived in the UK. She denied the claims that still haven't been substantiated.