Queen Elizabeth Attends 'Scaled Back' Trooping the Colour with a Smile on Her Face
Queen Elizabeth's official birthday celebrations had to be scaled back this year due to the COVID-19 pandemic, but at least they weren't canceled like in 2020.
Given the current situation and the lighter restrictions, 2021 Trooping the Colour has been dubbed "mini" but still managed to gather 274 people ) in comparison to 85 in the previous year) and 70 horses.
Although Queen Elizabeth's actual birthday is on April 21st, her official birthday is traditionally marked on the second Saturday of June each year.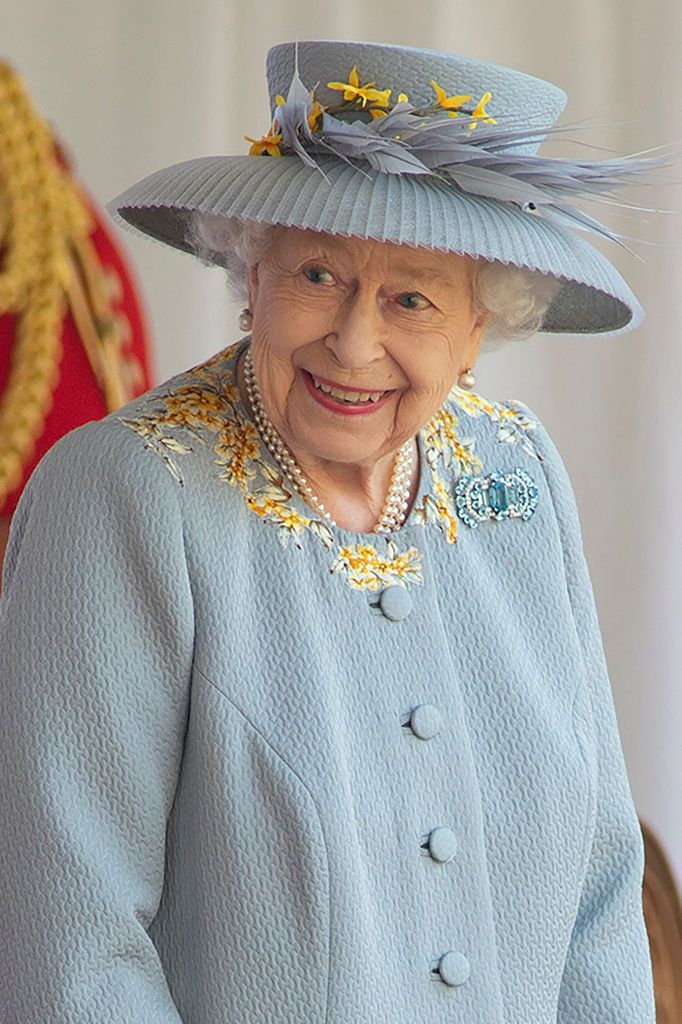 A FESTIVE DAY
The monarch took a little break from the G7 summit, where she had the opportunity to meet and greet several presidents and prime ministers to attend the ceremony in her honor.
The event took place on the grounds of Windsor instead of Central London. Despite the lighter restrictions, soldiers still had to comply with the mandatory social distancing during the celebrations.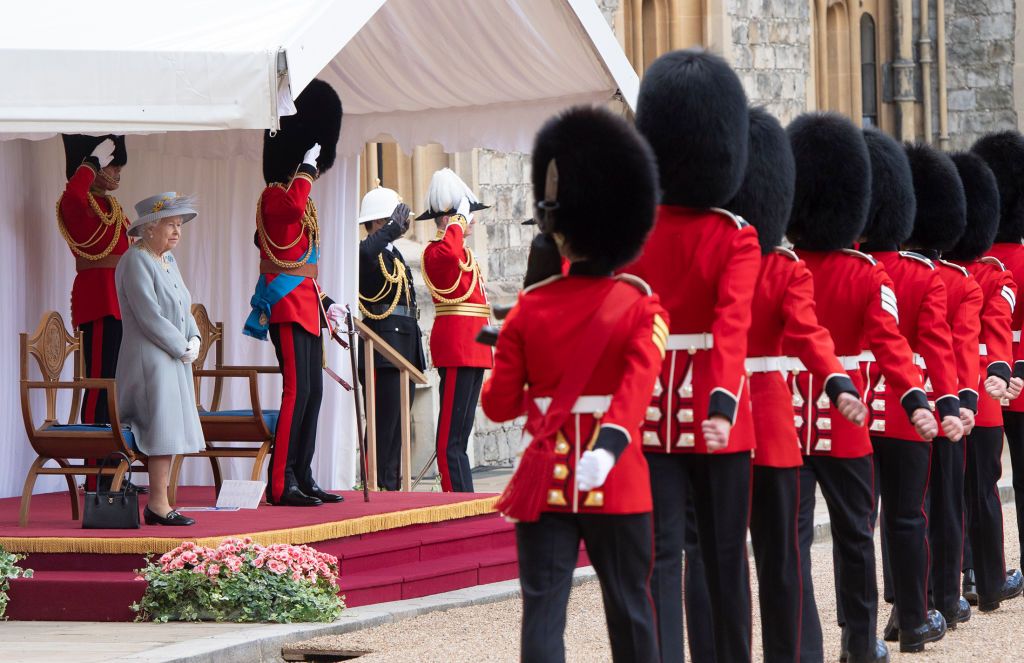 Last year, after the cancelation of Trooping the Colour, the occasion was marked by a tribute performed by Welsh Guardsman and a band of the Household Division.
The ceremony was held a day before the expected arrival of U.S. President Joe Biden.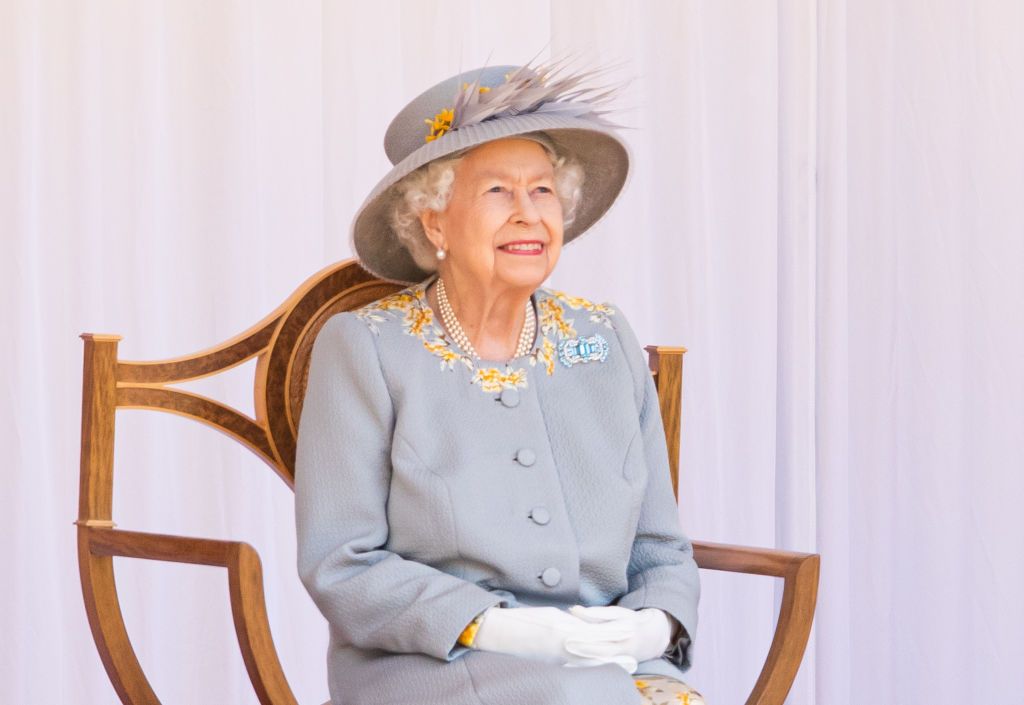 However, this year Queen Elizabeth had the chance to see the F Company Scots Guards during the parade and even had a perfect view of the mounted regiments.
Always tapping her foot to the sound of the music playing, the 95-year-old saw the celebrations come to an end with a 41-gun salute and Red Arrows flying through the sky.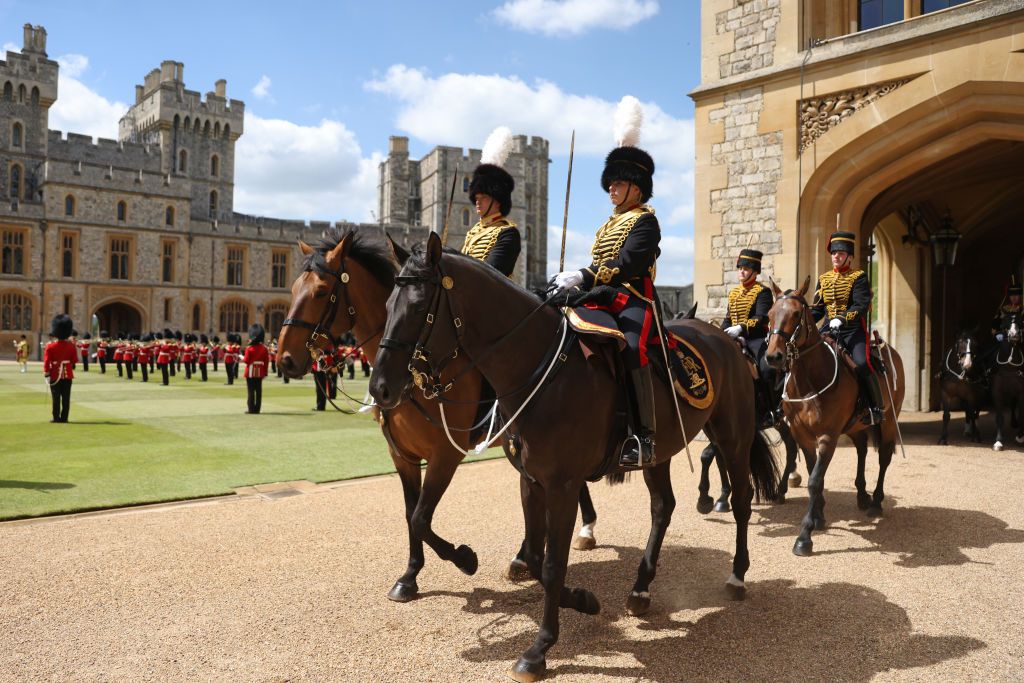 A FIRST FOR THE MONARCH
This was Queen Elizabeth's first Trooping the Colour without her husband, Prince Philip, who passed away back in April at 99.
The ceremony was held a day before the expected arrival of U.S. President Joe Biden and the U.S. First Lady Jill Biden will be hosted by the Monarch on Sunday, June 12.