Katie Couric Shares an Emotional Tribute to Late Husband on Their 32nd Wedding Anniversary
More than two decades after losing her husband, American journalist Katie Couric shared an emotional tribute to her late husband to mark their 32nd anniversary.
Katie Couric remembered her late husband, Jay Monahan, who passed on 23 years ago with a touching Instagram tribute as she marked their 32nd wedding anniversary.
The television personality shared a series of touching family photos featuring Jay with their two daughters, Ellie Monahan and Carrie. The former couple only spent eight years together before Jay met his untimely end.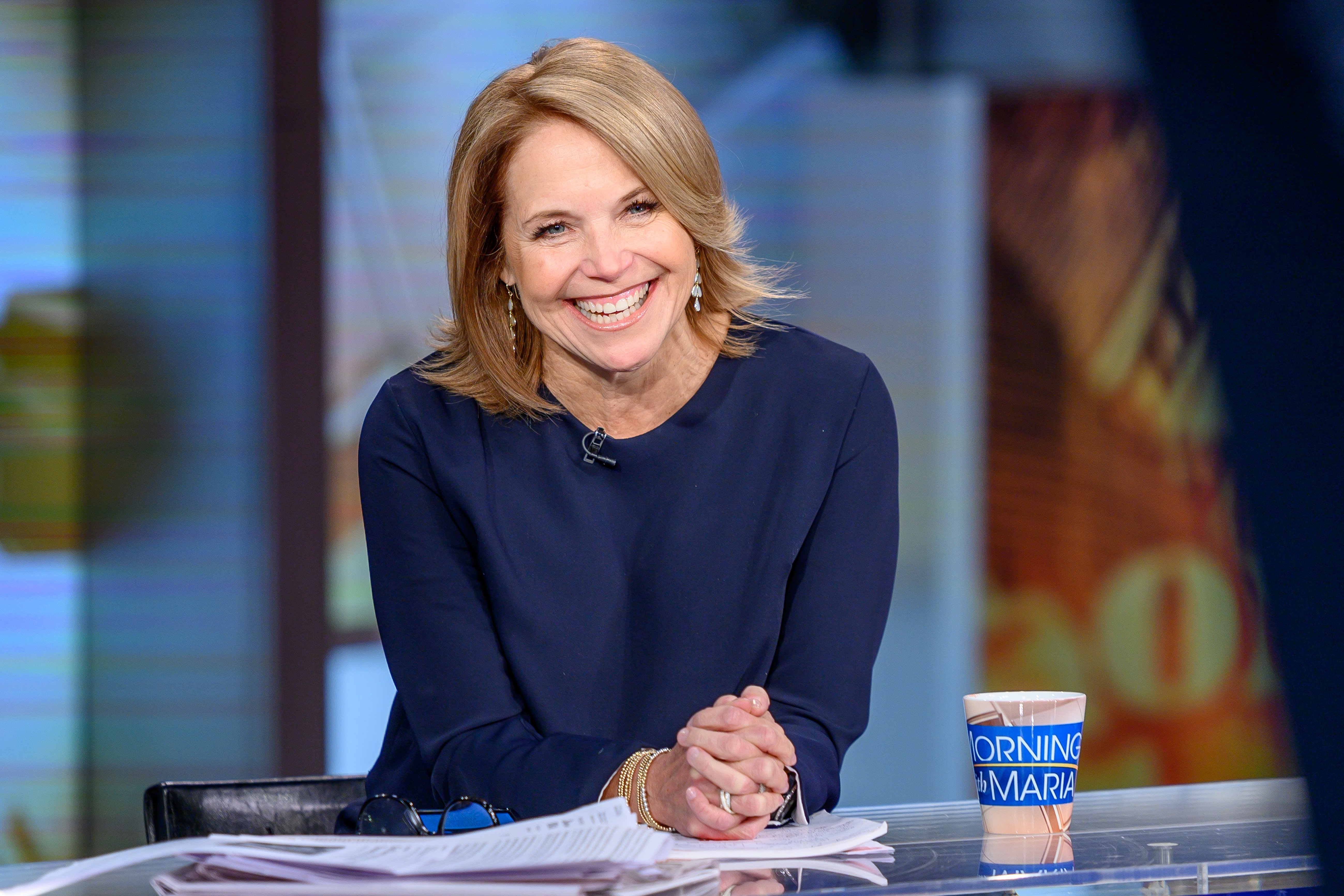 In her caption to the post, Couric confessed that the day (their 32nd anniversary) was a sad day, but she was excited about the few years they spent together and how he lived on in their girls.
The 64-year-old also paid tribute to her second spouse John for allowing her to honor the memory of her late husband and recognizing that there is room to love them both. She wrote on the post:
"[...]I feel grateful for the 8 years I was married to Jay and for the ways he lives on in our girls."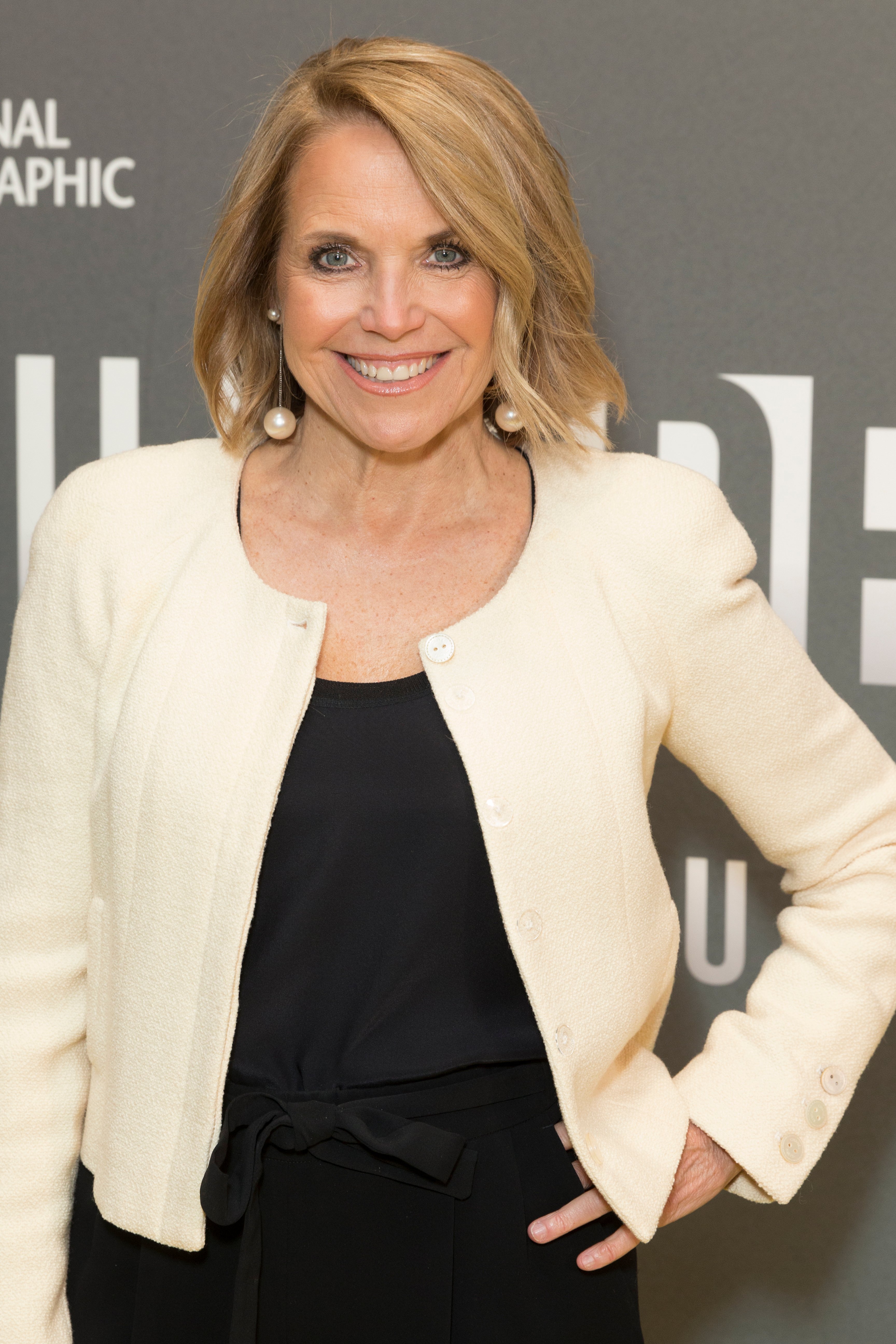 Couric added pictures that included their 1989 wedding and photos of Jay as a young man. The 64-year-old was married to the former NBC News analyst from 1989 until his death in January 1998. 
Jay was diagnosed with colon cancer in 1997, and Couric confessed that the diagnosis was the turning point of her life. In an interview, she revealed that her life went from contentment to grief following the diagnosis.
Couric credits having a good job to helping her as a single mom.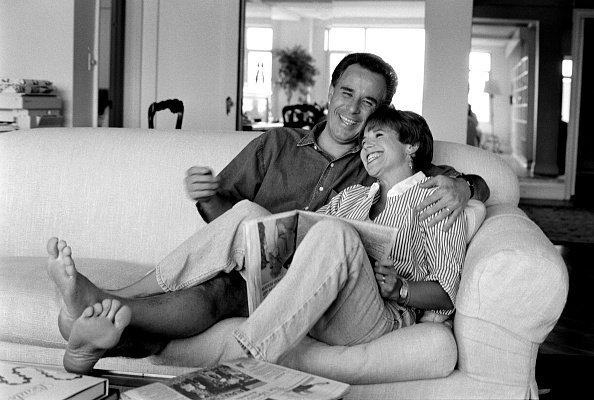 Talking about her regrets, the mother of two noted that she wished she had the courage to speak to Jay about his impending death, but instead, she was overprotective and did not enjoy their last moments together.
Following his death, Couric turned to her job for consolation and focused on raising her girls as a single mom. Then, after a decade of losing Jay, the TV star found love and walked down the aisle in 2014.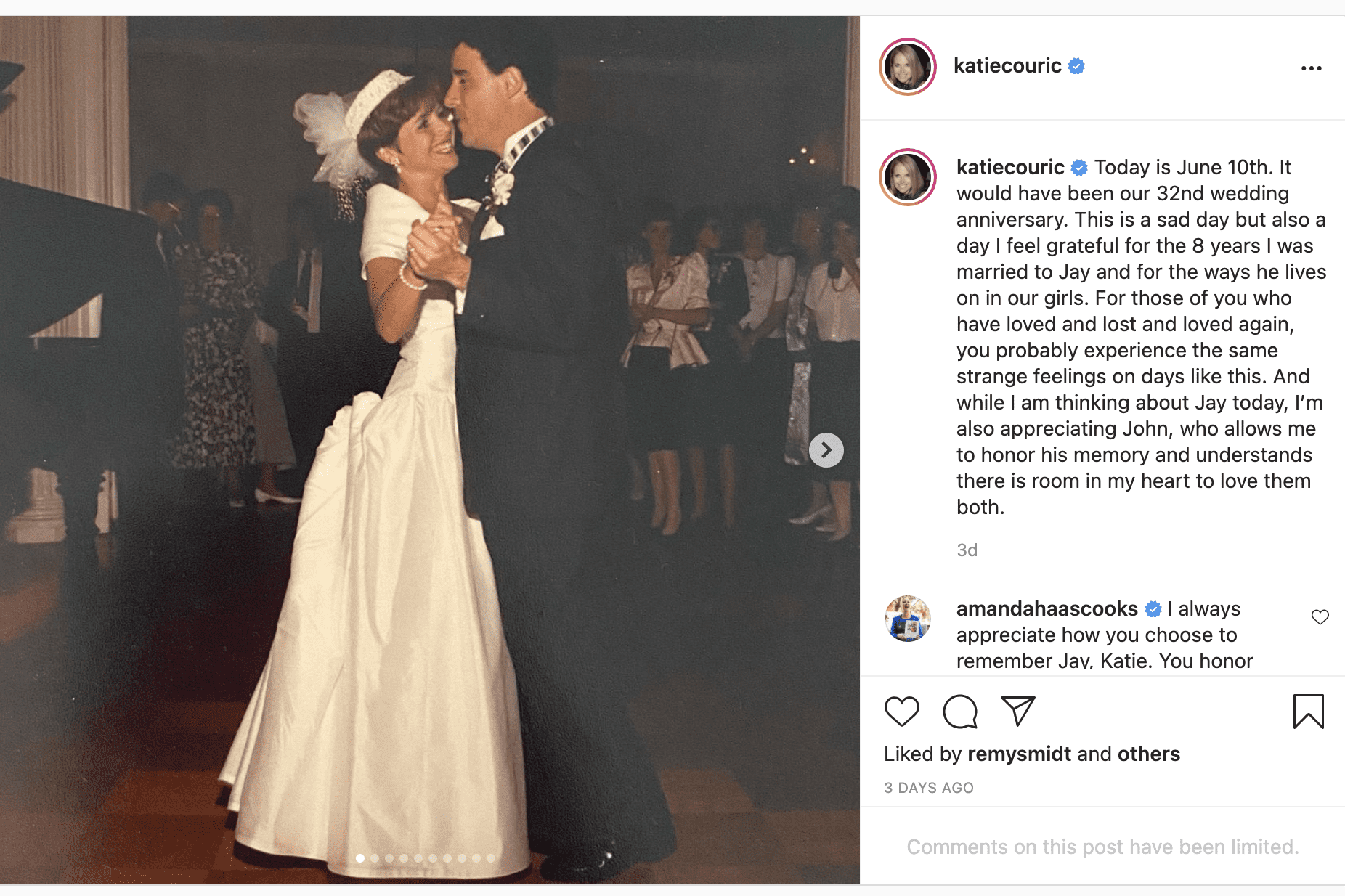 Despite being married, the mom of two does all she can to keep Jay's memory alive. The renowned author revealed that she has Jay's pictures around the house and raised their children in his honor.
The actress noted that she considers being a mom to her girls as her most significant achievement despite her career accomplishments. Couric credits having a good job to helping her as a single mom.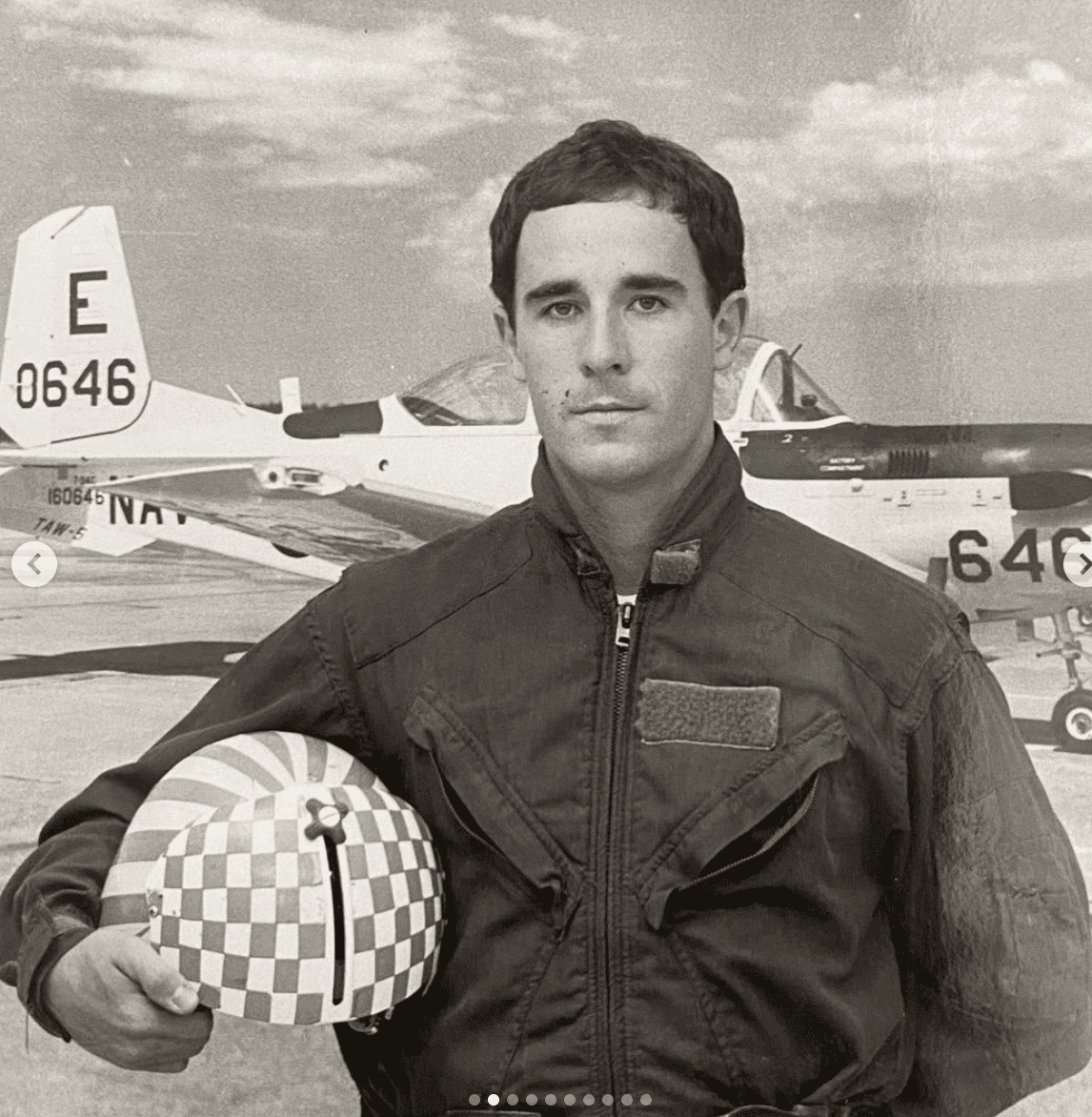 Couric's daughter, Ellie, followed in her mom's creative footsteps and graduated from Yale University. Shortly after her graduation, Ellie landed some roles as a writer for some series.
Couric announced via a social media post that her eldest child is set to walk down the aisle with her long-time boyfriend, Mark Dobrosky. But, unfortunately, due to the pandemic, the family is yet to find a perfect date to have their long-awaited moment.