Gus Kenworthy's Inspiring Coming-Out Journey — The Olympian Knew He Was Gay since Age 5
Olympic freestyle skier Gus Kenworthy knew he was gay since he was just a kid, but he only came out in October 2015. His coming-out story is emotional, to say the least.
Gus Kenworthy realized he was gay when he was only five years old. At that point, he didn't understand what it meant. He just knew he was different than his brothers. 
The Olympian was too afraid to be different, so he kept his true self a secret. But as a 14-year-old teen, Kenworthy first understood what being gay meant and who he really was.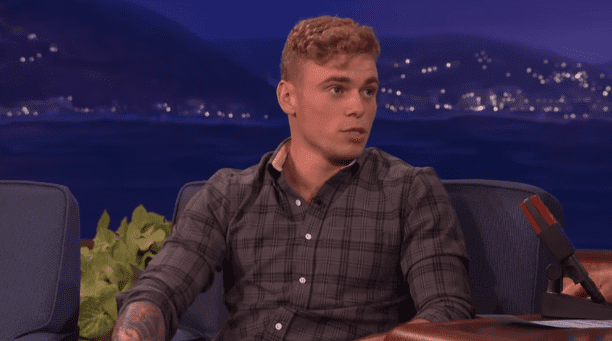 NOT READY
Kenworthy was not ready to accept his identity, though. His fears got worse when he became a professional skier as he thought everything he had would be taken away if the truth came to light. 
He pointed out that there existed a "really homophobic" culture within freestyle skiing, which made him think he could never come out because people would hate him.
After taking home the silver medal at the 2014 Winter Games in Sochi, Russia, Kenworthy began attracting everyone's attention. His popularity skyrocketed after posting a photo of him cuddling the "Sochi Strays," five dogs living outside an Olympic media center. 
That photo went viral and made him a bigger star, especially because he adopted them. So when he returned to his hometown in Telluride, Colorado, many fans were waiting, cheering and taking photos.
GUS KENWORTHY'S COMING-OUT STORY
While everyone saw Kenworthy as a hero, he saw himself as a liar and coward. For a while, he wondered if people would still like him or if his sponsors would still pay him if they knew he was gay.
He was so convinced people would treat him differently that he even contemplated suicide before going to Sochi. Fortunately, he decided against it and promised himself to come out as gay after becoming the best freestyle skier in the world.
One year after returning from Sochi, and even though he lost the gold medal to Joss Christensen, Gus Kenworthy came out as gay in an interview for ESPN. 
The 29-year-old athlete revealed he started coming out to his family and closest friends in 2013, and everyone, especially his English mother, Heather, showed nothing but support.
Gus Kenworthy and Robin Macdonald began dating when the athlete was 18 years old.
According to Kenworthy, he didn't share the news with Heather before because he was afraid of disappointing her. However, she just told him she'd always known it. 
He wondered why she didn't say anything before, and she admitted she was waiting for him to tell her. Heather also learned about her son's darkest times, and she felt terrible for being unable to help.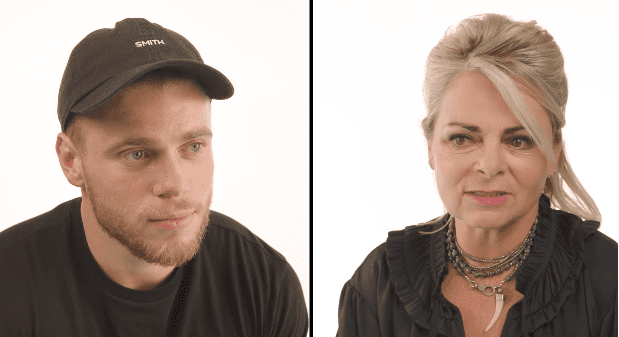 THE OUTCOME
Fortunately, Kenworthy became nothing short of an LGTBQ icon. Instead of losing sponsors and opportunities, he signed deals with Visa, Toyota, and 24 Hour Fitness, appeared on "Conan," and much more. 
If that wasn't enough, he made his acting debut in 2017's "Sharknado 5" and also portrayed Chet Clancy in "American Horror Story: 1984."
In terms of love, Gus Kenworthy and Robin Macdonald began dating when the athlete was 18 years old. They parted ways after five years together, sadly. 
He then began dating theater actor Matthew Wilkas. The pair started talking on Instagram, but Wilkas had just come out of a relationship and wasn't ready to date.
The following year, Kenworthy asked Wilkas out again, and he accepted. They dated for about four years before parting ways. At the moment, it is unclear if Gus Kenworthy is in a relationship.
If you or someone you know is considering suicide, please contact the National Suicide Prevention Lifeline at 1-800-273-TALK (8255), text "help" to the Crisis Text Line at 741-741 or go to suicidepreventionlifeline.org.