Hailie Jade Turns up the Heat in Blue Bra and Knitted White Two-Piece — See the Photos
Hailie Jade Scott Mathers turned up the heat by wearing a blue bra and knitted white two-piece ensemble. Check out the adorable photos she shared on social media.
Hailie Jade Scott Mathers has a few things to say. While sharing snaps on Instagram, the 25-year-old daughter of acclaimed rapper Eminem quipped that it looked like she was going to have a gossip.
On June 11, Hailie Jade took to her Instagram account, which has more than two million followers, to post a series of images showing her sporting a denim bikini top with a coordinating navy headscarf.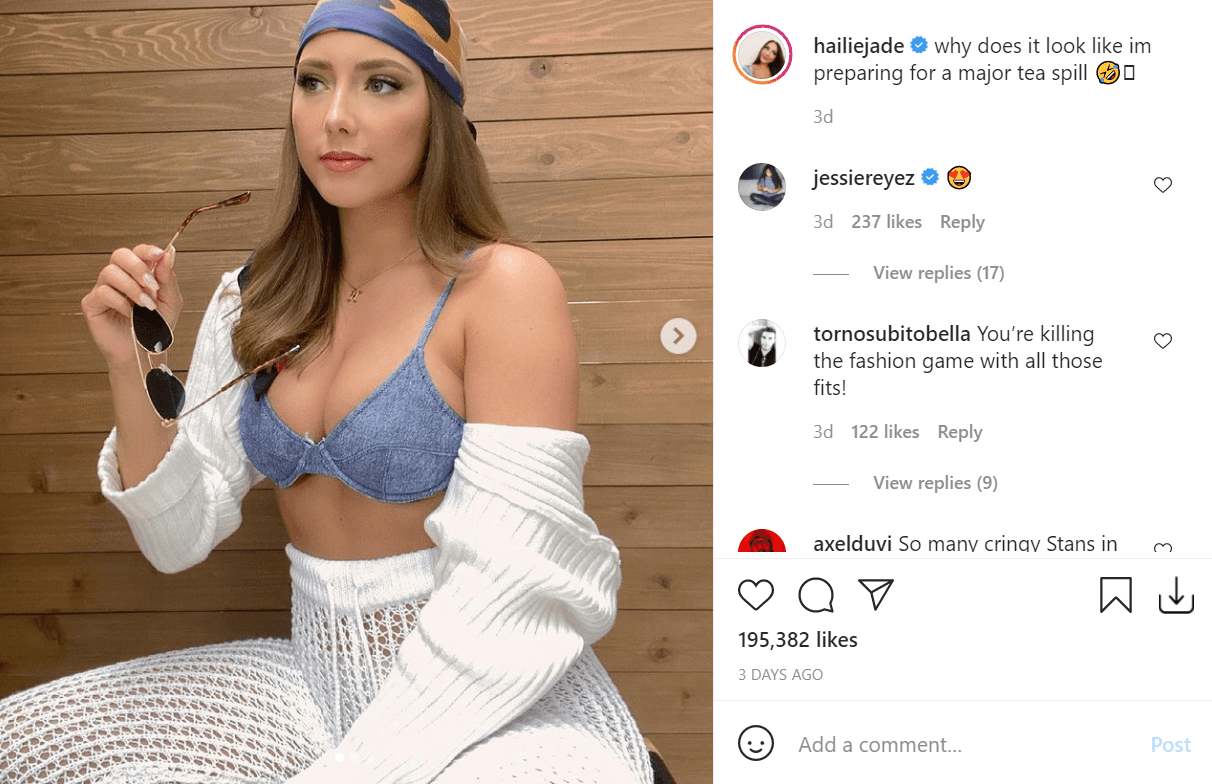 Hailie Jade is also seen in the picture sporting a pair of white crochet pants and a matching sweater while holding a pair of sunglasses and looking off to the right of the frame. In the caption, she wrote:
"Why does it look like im preparing for a major tea spill [sic]."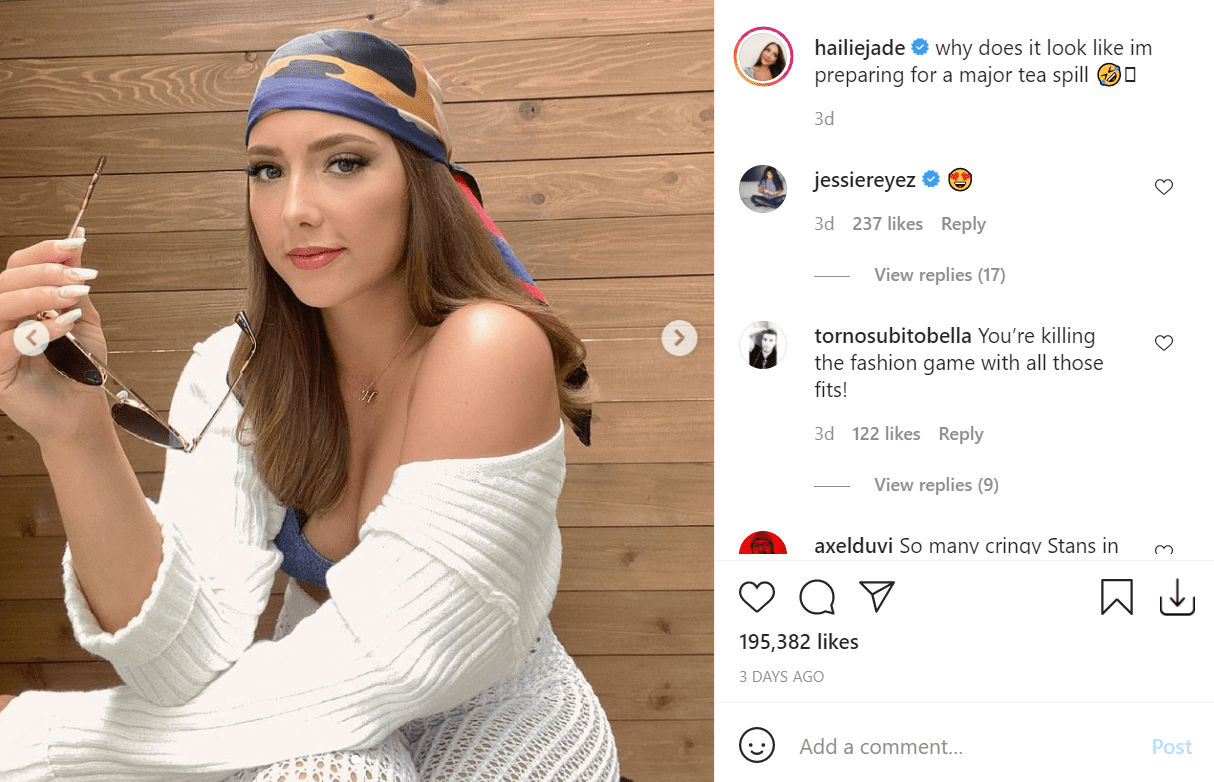 Currently, the pictures have over 195,000 likes. There was also a flurry of praise for Hailie Jade in the comments section, with one follower noting that she is tying for fashion supremacy with all of those outfits.
Hailie Jade posed for the photo sporting a white two-piece with a string bikini top and high-waisted bottoms.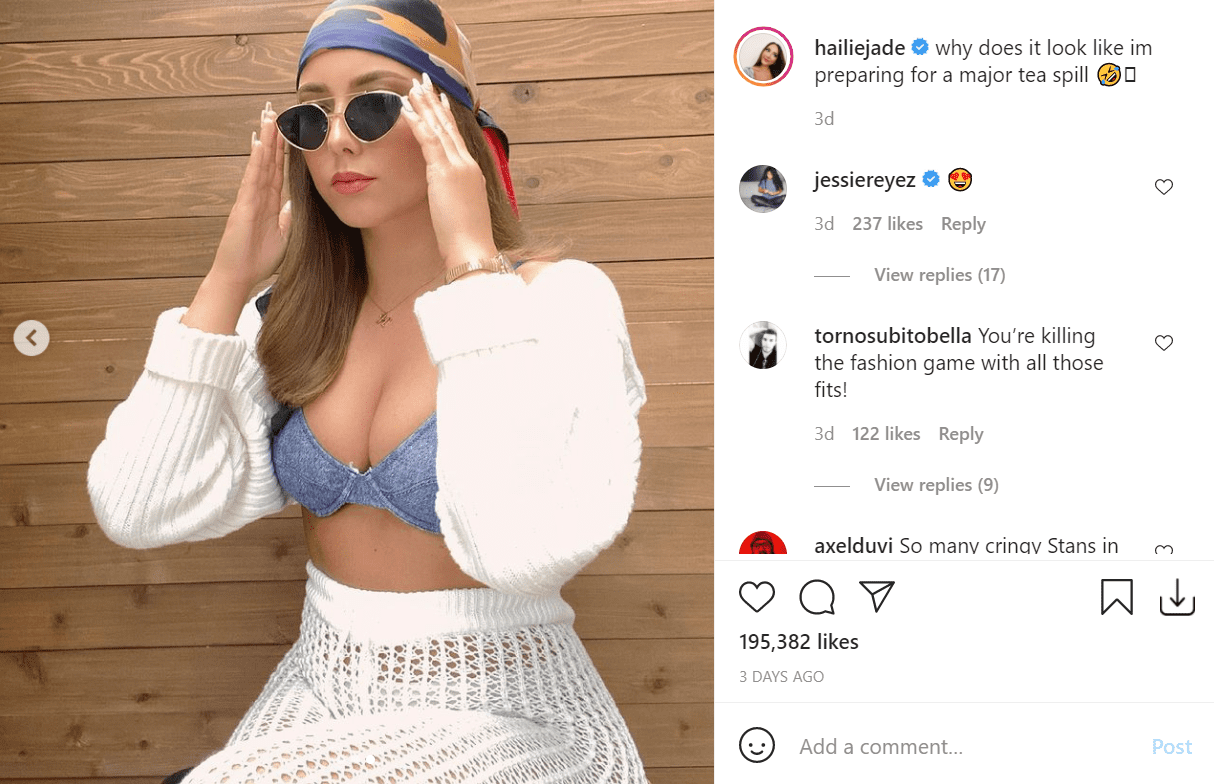 Hailie Jade loves to experiment when it comes to her personal style. Taking another selfie, she opted for a retro outfit inspired by the '70s and '90s. A neon green tee adorned the fashion influencer's figure.
Hailie Jade accessorized her look by wearing gold hoops, a pretty French manicure, and an outrageously bright pink headband, which was definitely reminiscent of 1970s boho chic.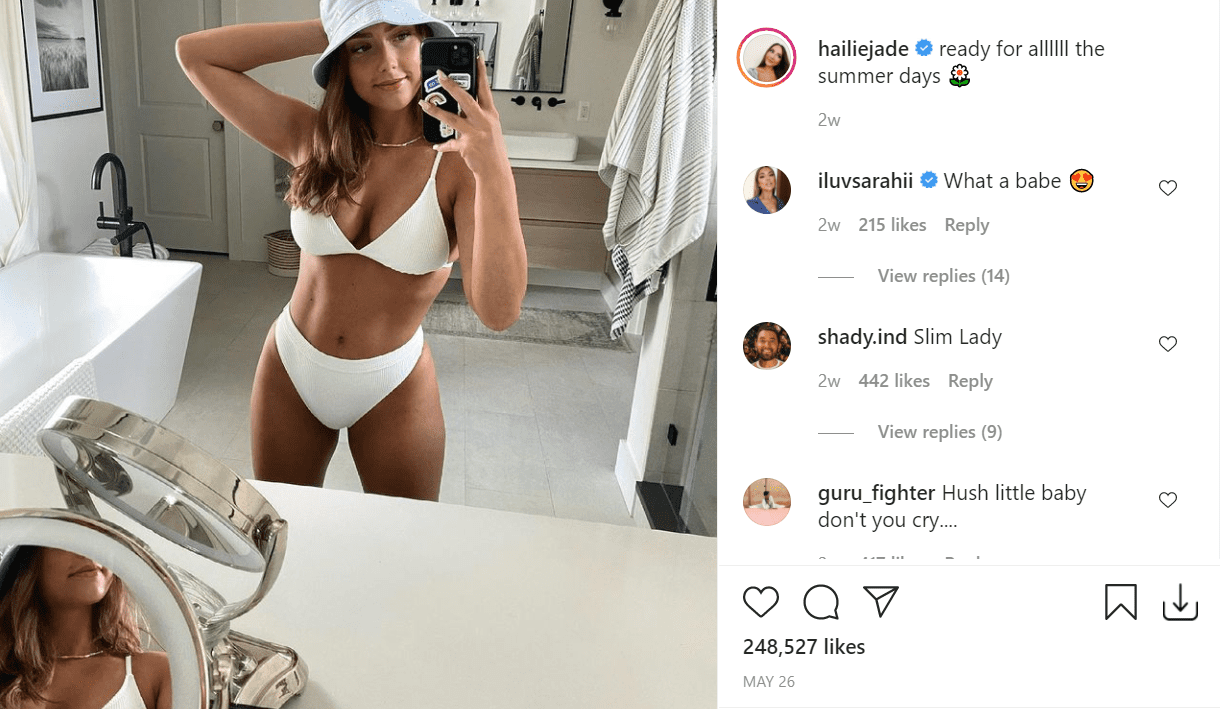 Hailie Jade, who has been in the spotlight since she was born, also recently posed in a white bikini, showing off her workout body, and fans couldn't stop gushing about how she has grown up.
Last May, Hailie Jade uploaded an image featuring the gorgeous swimsuit she had chosen for the summer. "Ready for allllll the summer days [sic]," the stylish lady captioned the adorable photo.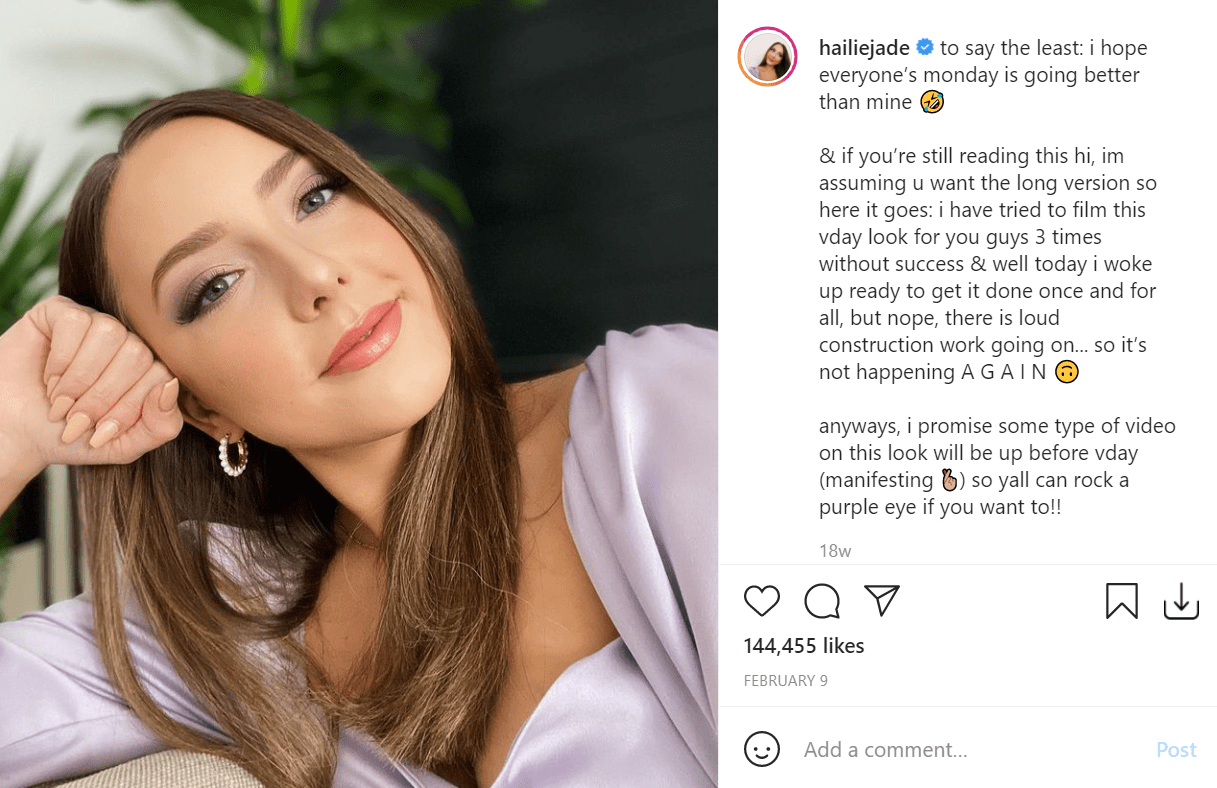 Hailie Jade posed for the photo sporting a white two-piece with a string bikini top and high-waisted bottoms. For extra finishing touches, Hailie Jade adorned her look with a bucket hat.
Her beach-ready look managed to capture the heart of Hailie Jade's fans, who raved about her in the comments section. Several fans expressed their admiration for her stunning appearance.