Val Chmerkovskiy's Wife Jenna Johnson Tenderly Kisses Him in a New Intimate Black & White Snap
"Dancing With The Stars" stars Val Chmerkovskiy, and his wife Jenna Johnson have proven to be so in love with each other. Johnson kisses her husband tenderly in a new intimate black and white snap.
Fans of the ABC dancing competition "Dancing With The Stars," are not oblivious to the fairytale romance dwelling between their two favorite dancers— Val Chmerkovskiy and his leading woman, Jenna Johnson.
Although they are from different continents, the pair have a way of flaunting their relationship via snaps. From splendid vacations to indoor photos, the couple often displays genuine affections in these uploads.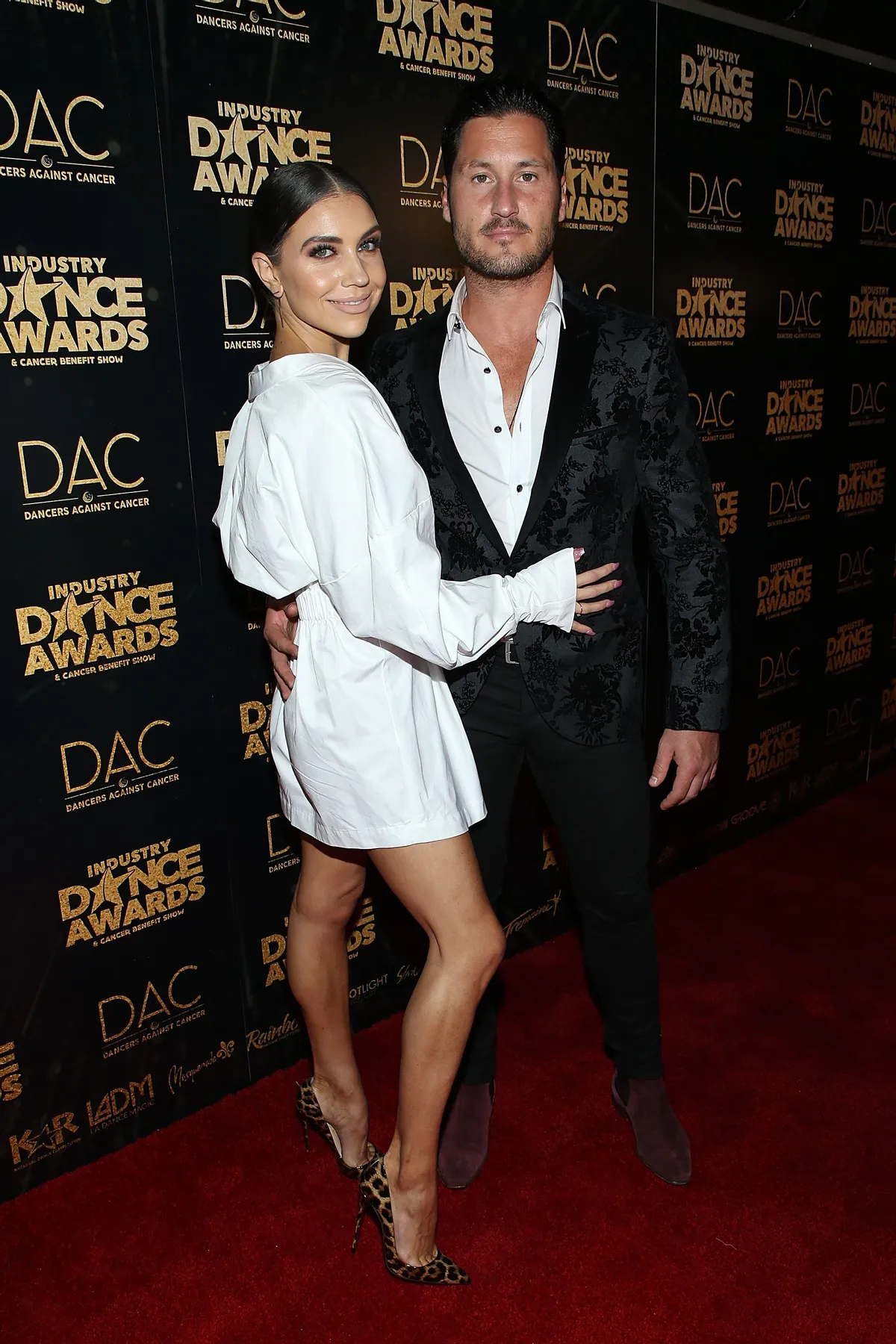 A few hours ago, Johnson thrilled her thousands of followers with a passionate black and white background image. She was dressed in an all-black outfit.
Her hair was raised in a sleek ponytail, as she tenderly locked lips with her European husband. He complimented her fashion in a round-neck black outfit laced with a jacket. The words that followed read:
"Feels like we belong in a French movie."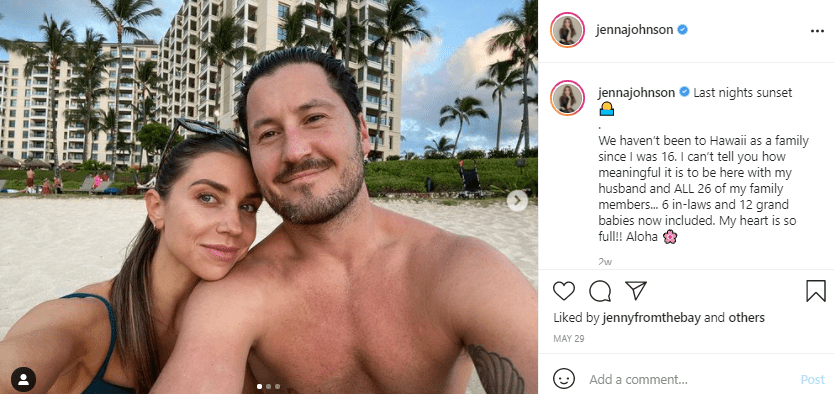 They often say action speaks louder than words, but fans agreed that Johnson's caption translated the admirable moment perfectly. The photo earned thousands of likes and a few hearty compliments celebrating the young lovers' love. 
As far as these two are concerned, public display of affection is not an issue in their relationship, and neither is sharing such snaps. After all, they are happy to have each other.
What seems like a happy-ever-after began in 2014 when Chmerkovskiy and a fellow co-star crossed paths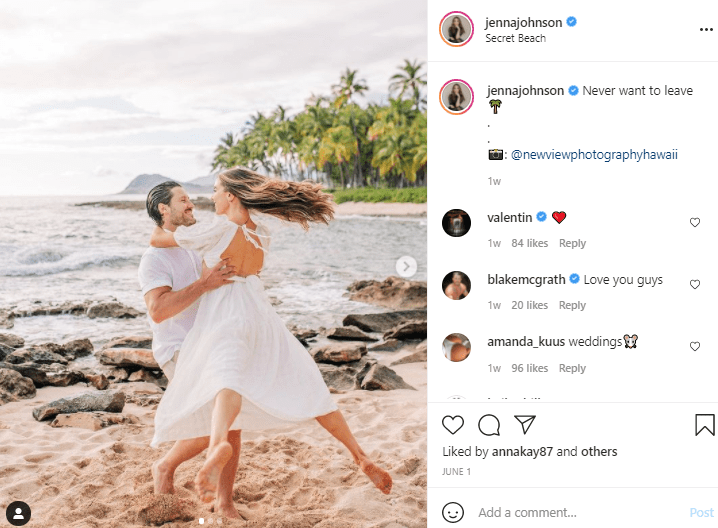 Last year, in honor of their first anniversary, the couple shared a romantic kiss at their wedding venue in the Terranea Resort, Rancho Palo Verdes, in California.
It did not take long before Johnson gave her online fans a sneak peek of how they celebrated the special event by plastering a slideshow of four intimate images on her page.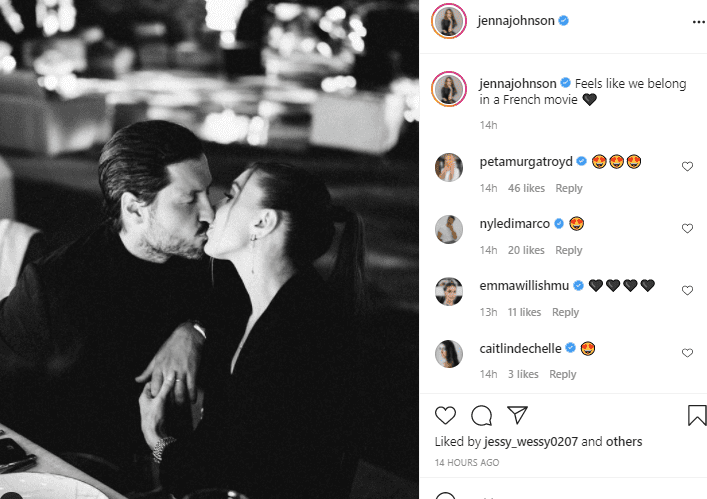 What seems like a happy-ever-after began in 2014 when Chmerkovskiy and a fellow co-star crossed paths. They established a clear friendship that metamorphosed into a relationship in 2015.
Their romance lasted for a few months before the duo ended it. They moved on and welcomed other people into their lives, but the separation did not last long.
The couple decided to try again and has been inseparable since then. In 2018, they announced news of their engagement and exchanged vows a year later.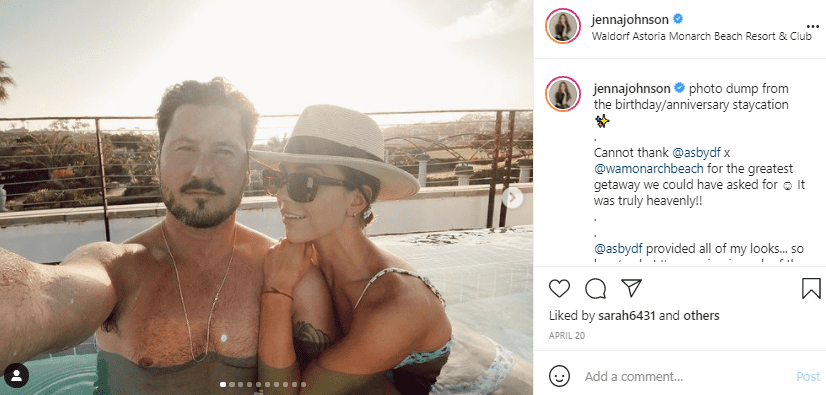 Now, they are considering increasing their family. They also recently moved from a two-bedroom to a luxury home in the San Fernando Valley of Los Angeles.
Although nobody knows when Johnson and Chmerkovskiy intend to begin the journey into parenthood, they have been candid about their love for family and would want it to happen naturally.