Ice-T's Wife Coco Shows Her Deep Cleavage in a Skimpy Top Leaning to Him at a Celebrity Boxing Event
Ice-T's model wife Coco Austin left her deep cleavage on display as she rocked a skimpy top while leaning to her husband during a celebrity boxing match.
Former reality TV stars, rapper Ice-T and model Coco Austin, have always had the details of their unique, close-to-two-decades romance printed in the tabloids.
This formidable couple is one of the industry's power couples as they often flaunt their enjoyable relationship online. There is never a dull moment with these two because they ignite the sparks by engaging in a series of fun activities like luxury getaways and date nights, among other things.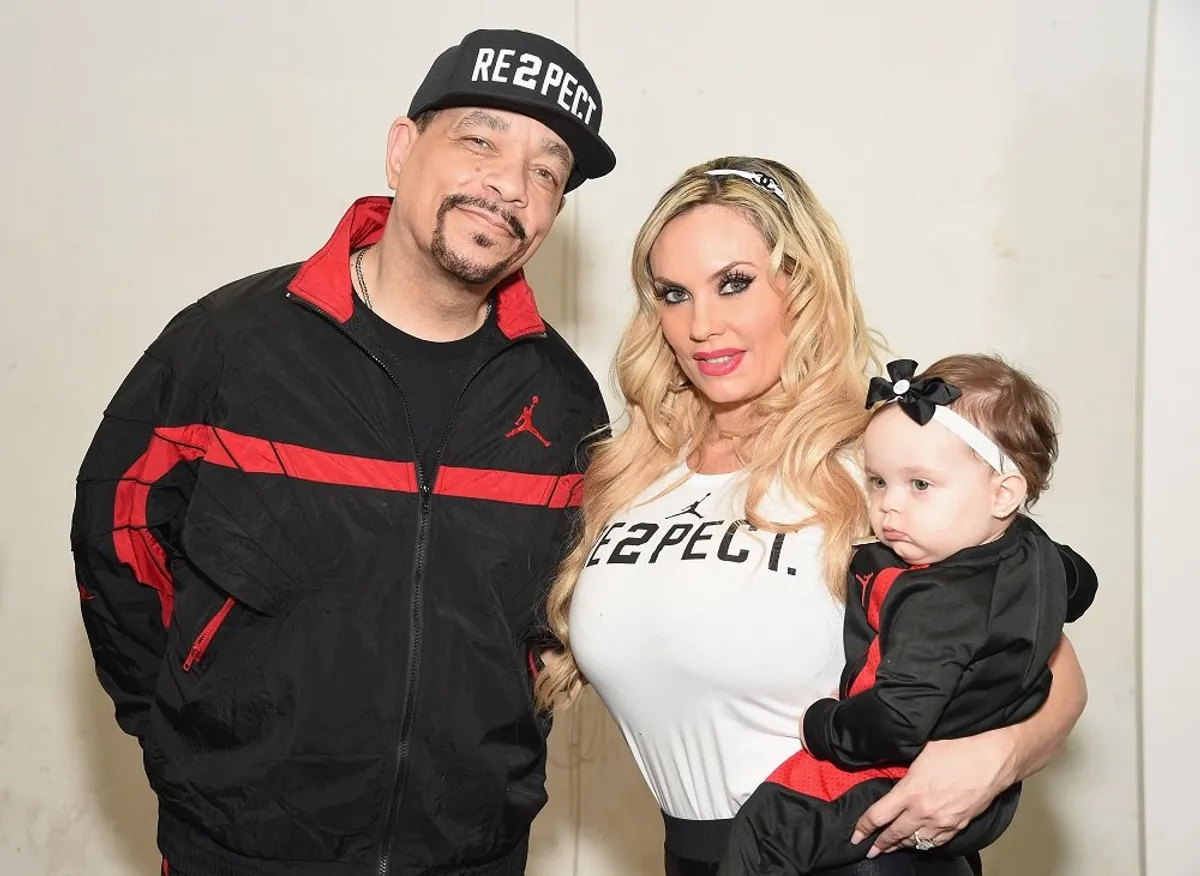 Recently, Austin blessed her fans with a selfie snap where she leans close to her rapper husband. They had graced a celebrity boxing event with their presence.
Both man and wife looked stunning, posing at the Showboat Hotel in Atlantic City. Ice-T dressed in his signature look — a face cap, sunglasses, and a round-neck shirt, while his leading woman dazzled in a skimpy top that allowed a lot of cleavage to be seen.
She paired the top with a black bottom and a combination of silver and gold accessories. Her face was matted in a glam makeup shade, with attention paid to her nose, cheekbones, lips, brows, and eyes.
Austin proudly nurtured and breastfed her child, Chanel, even after she had clocked 3.
The "Ice Loves Coco" star added an interesting caption with plenty of exclamation marks showing her excitement for being a participant at the event.  
Response from fans via the comment section hinted that the couple brought on their A-game and displayed an impressive performance. 
Throughout their lives together, the duo has shown their commitment to working as a team. After their reality TV show ended, they embarked on a new project, a talk show called "Ice & Coco."
That same year, after fourteen years of marriage, they decided to increase their family. Irrespective of the knack for a life filled with enjoying each other's presence, the couple announced the news of their expectation.
It was not so hard adjusting to motherhood life, as Austin proudly nurtured and breastfed her child, Chanel, even after she had clocked 3.  
This sparked an outrage from naysayers who got a dose of their medicine after Ice-T jumped in to defend his wife's decisions, emphasizing that her happiness is to be protected.