Photos of College Student Paying Tribute to Her Parents Working Hard in the Field Go Viral
A student of UC San Diego has won the hearts of millions across the world for celebrating her graduation in grand style. The young woman paid tribute to her roots with inspiring pictures about her parents' struggles.
A young lady from California is making headlines for her heartwarming tribute to her parents. Jennifer Rocha, a student of UC San Diego, marked her graduation from the university with touching photos about her upbringing.
This viral post was shared on Facebook via the university's official account. In addition to the series of emotional pictures, the 21-year-old graduate of sociology attached a lengthy message about her past.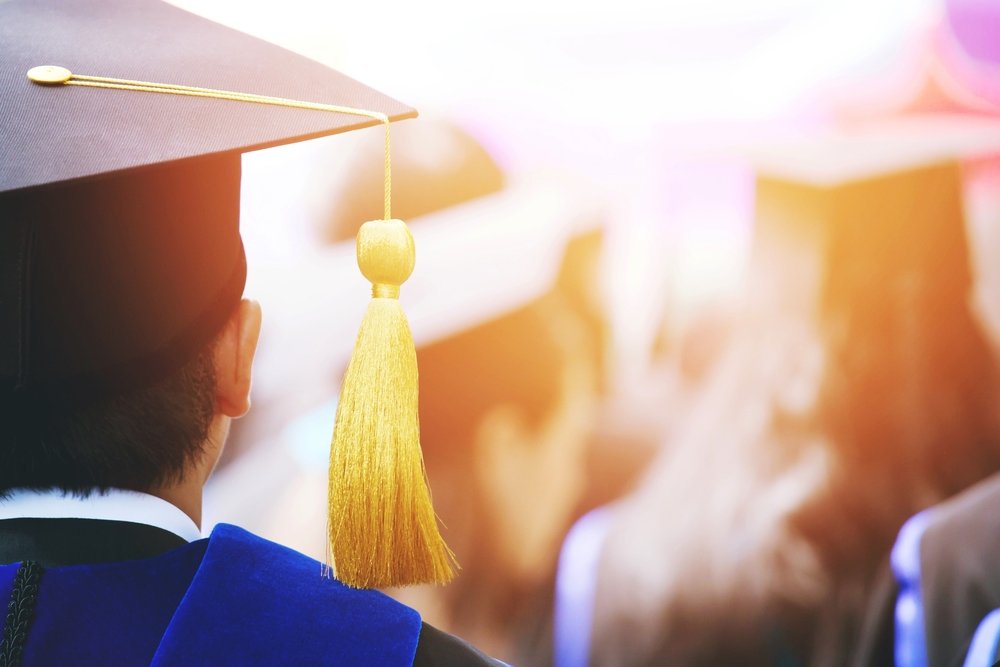 Rocha revealed in the post that her parents, who were natives of Mexico, worked as migrant field laborers. The hardworking pair taught their daughter the importance of higher education while she was in high school.
A teenage boy from Texas was also made the headlines for his unique graduation pictures.
Jennifer Rocha, the daughter of immigrants and the first in her family to attend college, shared this powerful graduation photo and I can't stop thinking about it. pic.twitter.com/1xIq02MiI1

— Max Burns (@themaxburns) June 12, 2021
The best way for the 21-year-old to appreciate the importance of education was by joining her parents in the field. Rocha stated that she would work after school until the following day. In her words: 
"We would plant strawberries, get off at around 2–3 am, and wake up at 5 am to get ready."
"Thank you to my parents I'm a badass with a diploma" is what Jennifer Rocha wrote on her graduation cap. The @ucsandiego student took her graduation pics in a farm field to honor her parents. Since high school she worked alongside them planting strawberries.
📷:Branden Rodriguez pic.twitter.com/WrzgxnMo2V

— David Begnaud (@DavidBegnaud) June 13, 2021
Her experiences as a fieldworker changed Rocha's life in many ways. The young woman learned the importance of pursuing higher education as well as the value of hard work.
This was why the 21-year-old continued to help her parents on the field during her time as a student at UC San Diego. Rocha also chose to mark her graduation by celebrating her inspiring roots.
The sociology major returned to the fields where her parents worked to take pictures in her graduation cap and gown. The snaps captured Rocha posing with her parents as well as them working on the field.
The 21-year-old's roots have also inspired her to pursue a career in law enforcement with her degree in sociology. Rocha reportedly confessed to sources that she hoped to increase Latino representation in that field.
"Jennifer Rocha, from Coachella, decided to take her graduation pictures in the farm fields where she worked with her parents since she was in high school." https://t.co/0RfSOCNe13

— Gabe Ortíz (@TUSK81) June 12, 2021
Aside from the aspiring law enforcer, a teenage boy from Texas also made the headlines for his unique graduation pictures. Josiah Robles marked his acceptance to Baylor University by recreating an iconic scene from "Toy Story."
The Texas teen's mom, Roxanne, was reportedly inspired to do the shoot after seeing a similar post on Facebook. The proud mom's idea won the hearts of many with the symbolic scene from the movie.
YOU'VE GOT A FRIEND IN ME: Josiah Robles graduated from high school at the end of May. Now, his 'Toy Story' graduation photo has gone viral. https://t.co/yhIkCFJnTQ

— WDBJ7 (@WDBJ7) June 11, 2021
The image showed Robles walking towards his future while holding a Baylor University flag. Behind him, the iconic toys Buzz Lightyear and Woody could be seen waving goodbye alongside the remaining "Toy Story" cast.