Geoffrey Owens of 'The Cosby Show' Poses with Son in Dapper Suit & Wife Who Stuns in Orange Dress
Wherever Geoffrey Owens may be in life, whether on-screen or working at a grocery store, his son Jordyn Owens is sure to always have his back. 
Geoffrey Owens of  "The Cosby Show" posed with his son Jordyn Owens. Both of them wore dapper suits as Geoffrey's wife Josette Owens stood among them, stunning in an orange dress. 
Geoffrey and what appears to be his family took a shot at the Brooklyn Library for its opening. Josette shared the photo on her Instagram page.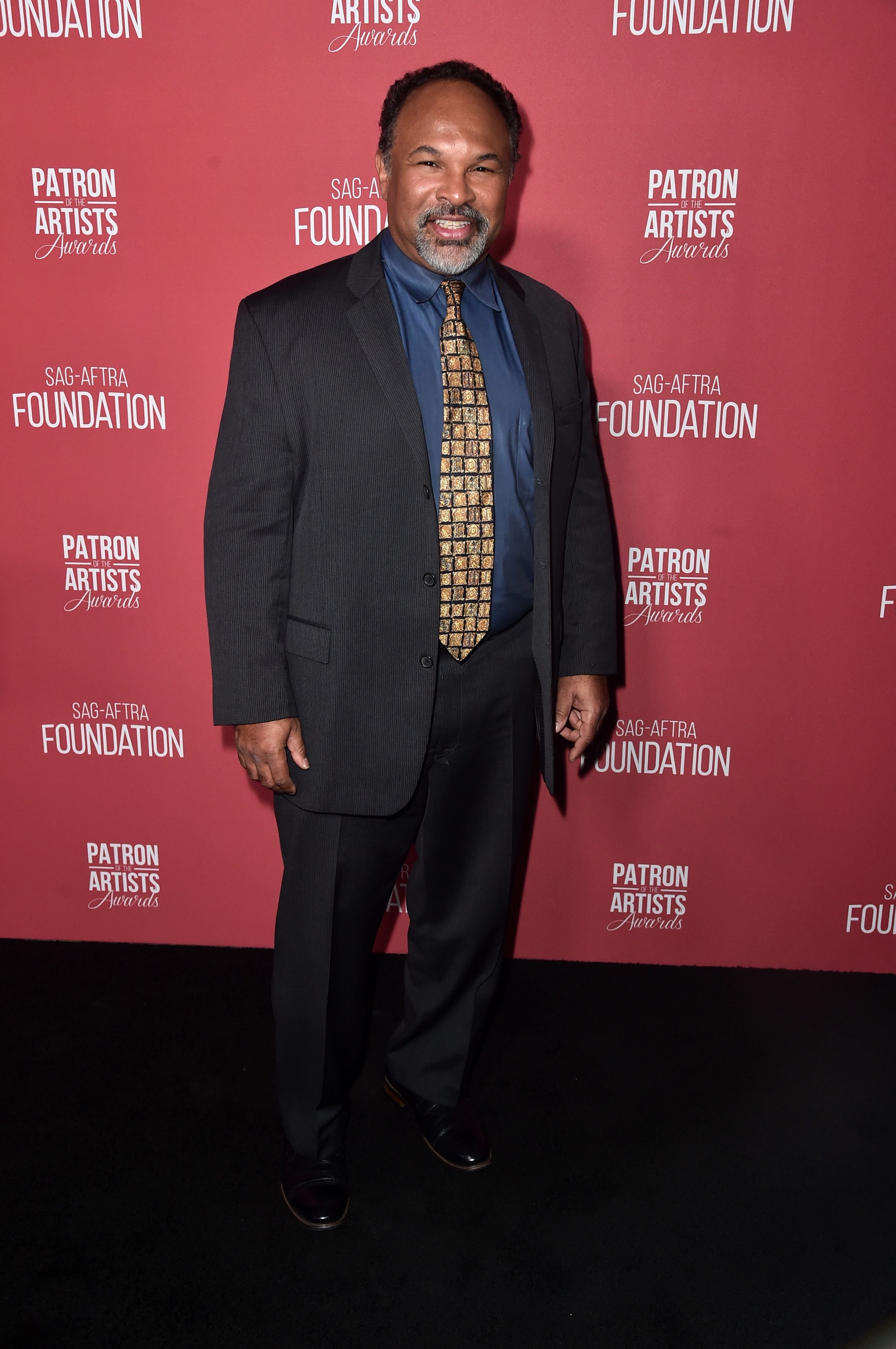 The family stood in a horizontal line with Geoffrey standing on the far left while looking at the camera with a serious face. Taking to the caption, his wife wrote:  
"The Owens Clan at the Brooklyn Library opening of the new Major Owens Welcome Center and a beautifully designed and renovated library."
She penned that it was a beautiful community space, especially following the COVID-19 pandemic. Josette stood next to her husband, touching him lightly on his arm. 
Jordyn stood beside his mother, looking handsome while giving the lens a smoldering look and stylishly putting his hands in his pocket. He completed this look by wearing a glossy blue suit.
The actor kept his job at Trader Joe's for around one and a half years.
Everyone else also looked formal, all of the men donning suits. Admirers loved the post, leaving behind around 60 likes in total.  
In 2018, Geoffrey was job-shamed after a photo of him working at Trader Joe's was shared with the wider public. The father was scared that Jordyn would be ashamed, but his son acted with compassion, Geoffrey expressing: 
"He texted me...a very beautiful response that meant a lot to me about how proud he was of the choice I'd made to work at Trader Joe's."
Celebrities also came to the actor's defense, with many of them opening up about working regular jobs after significant roles. For instance, Chris Rankin, who played Percy Weasly in Harry Potter, shared that he worked in a kitchen.
I worked in a Wetherspoons kitchen after being in Harry Potter. I needed a job, no shame in that. And you know what? I really enjoyed it! You do what you need to do and that's nothing to be ashamed of. https://t.co/1RI8sltHMe

— Chris Rankin (@chrisrankin) September 1, 2018
According to Geoffrey, his financial situation began to deteriorate after "The Cosby Show" was pulled from syndication. This followed the sexual misconduct scandal surrounding the show's lead star, Bill Cosby. 
Geoffrey kept his job at Trader Joe's for around one and a half years until the photo of him went viral. He stated that he was still looking for acting jobs and will continue to do so. 
Strangely enough, this incident led to an upward trajectory in the actor's career as he began to receive interview requests and job offers. 
Director Tyler Perry also took to Twitter, stating his admiration for Geoffrey's decision to work in between gigs. He offered Geoffrey a part on his hit show which the performer accepted.