Bounty Hunter Leland Chapman's Wife Jamie Pilar Shares Photos of Her Body Transformation
Jamie Pilar Chapman, the wife of "Dog the Bounty Hunter" star Leland Chapman, recently took to social media to share snaps of herself showing off her body transformation.
On June 12, Jamie Pilar Chapman posted a photo collage on Instagram showing the changes that her body has gone through. She admitted to her legions of followers that she was gaining weight.
"Continuation of my journey, sharing my stagnation point, umm where do I begin? Let's start with I found out I weight 166," Jamie, who tied the knot with Leland Chapman in 2016, wrote in the caption. 
Jamie, who confessed that she hates scales, stressed that when she began weighing herself, she was 150 pounds. Recently though, Jamie discovered that she now weighed the same as her husband, Leland.
"This means we can officially get in a ring & fight each other because we are in the same weight class," she quipped. "Any bets on who would win? Lol Kidding we aren't doing that! I can't humiliate my husband like that."
In her lengthy post, Jamie asked why her body has to be so "oddly shaped" and challenging to deal with. Although Jamie admitted that she didn't fully understand, she said that she would keep trying.
The star's main excuse for not exercising is that he can't even walk on his own.
The post received many likes from her followers. Jamie was also lauded and supported by many. One fan wrote, "You're not oddly shaped at all! You definitely look great and there's visible change."
In August, Jamie shared an Instagram Story showcasing her tattoos and dramatic weight loss while spending the day in the pool with friends. She looked stunning in her black bikini and baseball cap at the time.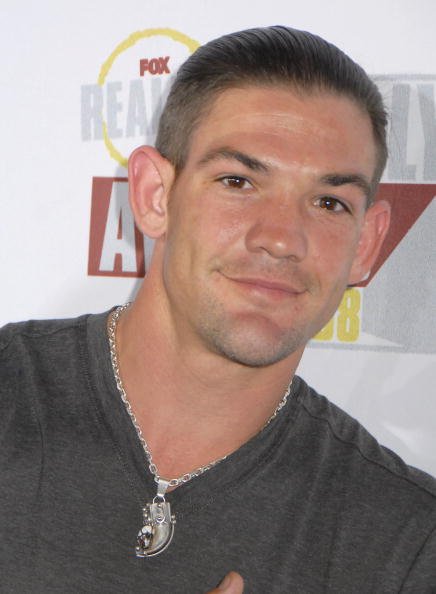 As Jamie danced in the pool, she was wearing black Ray-Bans sunglasses. She also shared a snap of herself from behind and another of her leaning into the pool while holding on to the railing.
Last July, Jamie's husband, Leland, announced that he had put on some weight after injuries took their toll. The star's main excuse for not exercising is that he can't even walk on his own.
Meanwhile, the son of the famous bounty hunter and Jamie delighted fans by posting a romantic picture on social media last April. It appeared that the couple was having a fantastic time at the beach.
Leland wore a white sweatshirt and dark sunglasses for a casual look. On the other hand, Jamie looked breathtaking with her black dress as the wind blew her signature platinum hair.