Richard Pryor's Daughter Rain Stuns in Glittering Dress on Outing with Her Husband in a Classic Suit
Rain Pryor is a loving wife to Yale and doting mother to Lotus Marie. She has also followed in her father's footsteps and her mother's as well by paving her way into the realm of politics. 
Richard Pryor's daughter Rain Pryor took to Instagram, posting three gorgeous images. She was stunning in a glittering dress on an outing with her husband Yale who donned a classic suit. 
In one full-length photo, the couple stood closely beside one another. Rain affectionately placed her arm around her spouse's back while smiling elegantly for the camera.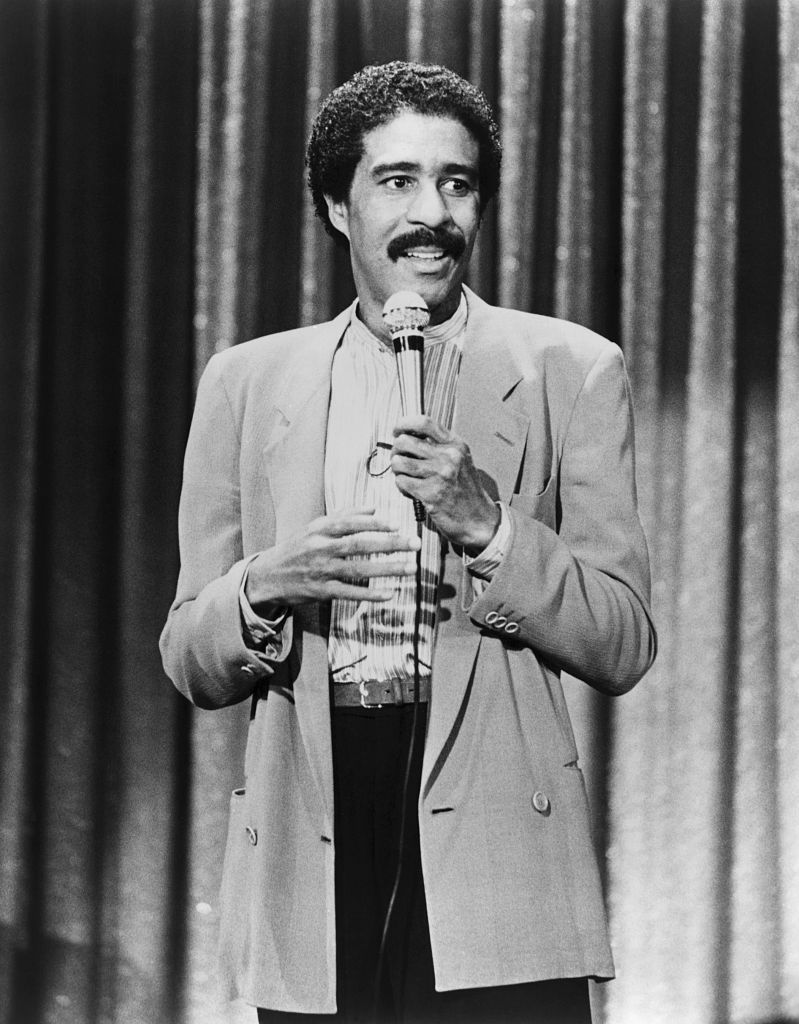 Her dress was a shimmering light purple which was complete with a boat neck. Taking to the caption, the iconic comedian's daughter wrote: 
"Shriners' Potentate's Ball with Dave Vane. #Masonlife #daddywasamason #hubbyisamasonp"
Followers loved the photo, leaving almost 400 likes behind them. Many complimented Rain on her attire and expressed that she looked gorgeous. 
Another close-up photo showed Rain in a selfie while pulling a face with Yale. She emphasized the importance of having fun in the caption. 
As a child born from interracial parents, she faced significant racism. 
The multi-talented actress and writer also posted a selfie of just herself, giving the camera a cute grin. Her dark fringe and wide glasses showed off a quirky side to her.
This year, Rain and her other half celebrated their 3rd anniversary with pictures of their child Lotus Marie making funny faces with Yale. Both wore their glasses, emphasizing the resemblance. 
Lotus is Yale and Rain's only child. The loving mother faced three miscarriages before she gave birth but eventually, their daughter was born on April 1, 2008.
Many may pigeonhole Rain as the daughter of a great comedian. However, she has lived an interesting and tumultuous life beyond this label.
She was born right after the Supreme Court made interracial marriages legal. Due to this, and as a child born from interracial parents, she faced significant racism.
As she grew older, she naturally entered the entertainment industry as an actress. Moreover, she has involved herself in politics. She filed to run as a Democrat for the Baltimore City Council in 2019.
Rain has an inherited mixture of entertainment and politics in her blood. While her father was a prolific comedian, her mother, Shelley Bonus, was a social activist. 
Her mom was also a Jewish go-go dancer for a period of time and eventually became an astronomer. So, if anything, Rain's bloodline proves to be more than fascinating.