Bindi Irwin Shares Adorable New Snap of Daughter Grace Adventuring through Australia Zoo
In a recent delightful media upload, wildlife conservator Bindi Irwin gave fans a glimpse of her and her baby daughter's little voyage through the Australian Zoo.
Grace Warrior Powell might only be a tiny tot, but her celebrity mom, Bindi Irwin, is already showing her and helping her get familiar with how the wildlife works.
Bindi Showed off a new image on her Instagram page, giving fans a glimpse of her daughter's angelic face as they took a family stroll through the Australian zoo.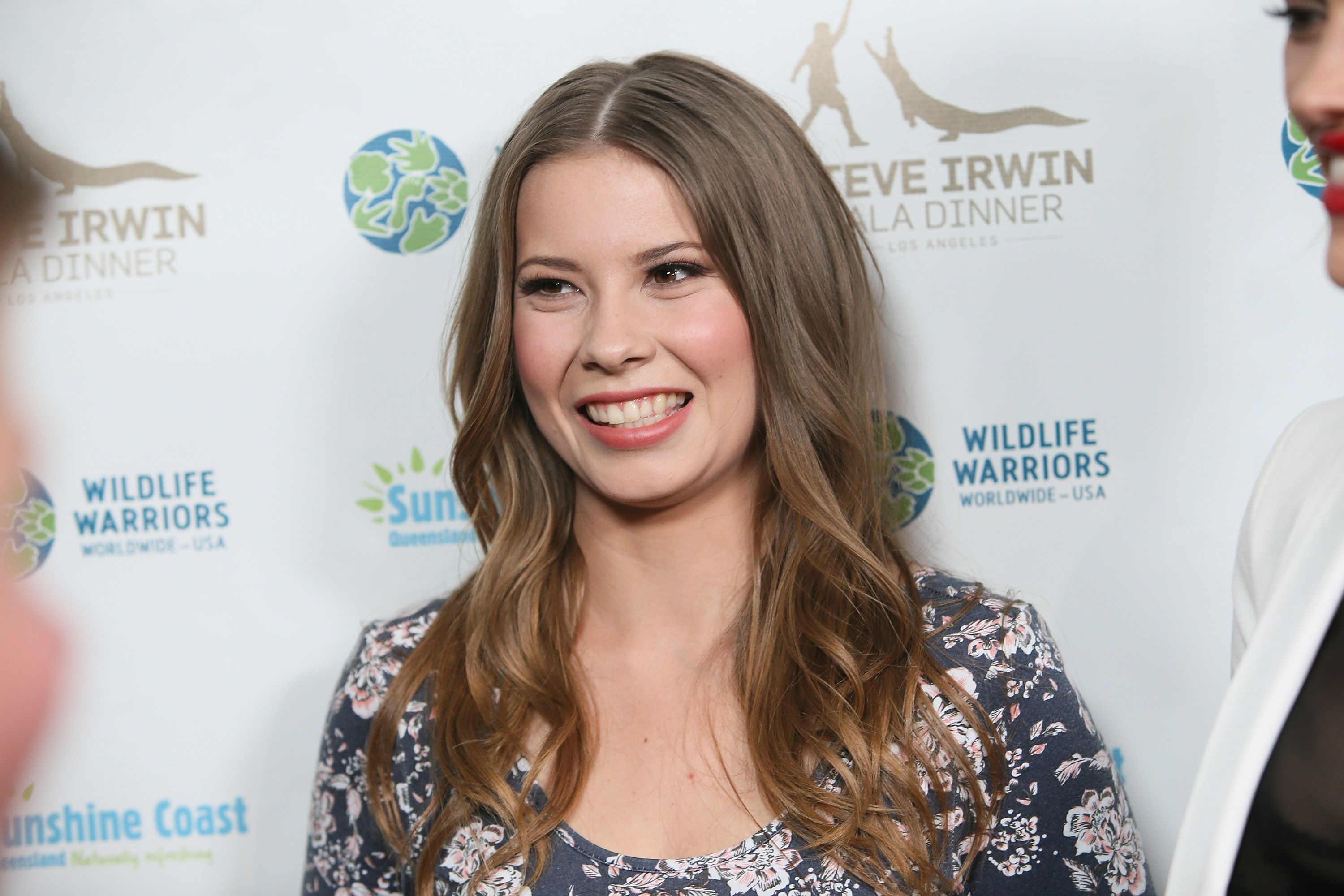 During the adventure, baby Grace was placed in her stroller and covered with a wooly blanket with the words "Baby Powell" embroidered into it. The infant's hair was covered with a pink patterned cap.
Bindi, 22, referred to the wildlife location as a place of conservation and education.
Grace peeked from beneath the blanket and was nothing short of a perfect picture. Her mom could not get enough of her in the caption. Bindi wrote about her baby's adventure:
"Our sweet girl snuggly and adventuring through Australia Zoo. Giggling when we talk about the animals we are strolling by."
On March 25, Bindi and her family welcomed the beloved latest addition to their family. According to the star mom, the baby picked the perfect day to show up, as it was her first marriage anniversary. 
She introduced the baby on social media and also informed fans of the meaning of her name. Grace's name was intricately selected to honor long-gone family members and her late grandfather, Steve Irwin.
The toddler's middle name, Warrior, came as a tribute to Steve, who lost his life during an expedition in 2006. Bindi also expressed the infinite love she felt. 
Back in February, the "Bindi the Jungle Girl" host opened up about wanting to pass on her love of nature to her daughter. She noted that her family lived close to the Australian zoo.
Bindi, 22, referred to the wildlife location as a place of conservation and education. She added that she was glad her daughter would grow up to learn about giving back. 
So far,
Bindi
and her spouse, Chandler Powell, have upheld the quest to teach their daughter
about wildlife
. In one of Chandler's media show-offs, he presented the moment Grace met a Koala, and it was heart-melting.