Serena Williams' Daughter Olympia Poses in Front of the Mona Lisa during Louvre Museum Visit in New Pic
Serena Williams' mini-me, Olympia Ohanian, looks like a little lady posing in front of the Mona Lisa during a Louvre Museum visit in a recent snap.
Olympia Ohanian is the only child and daughter of tennis champion and grand slam title holder Serena Williams. She shares the tiny minion with her husband, Reddit founder Alexis Ohanian.
Like many celebrity babies, their child already has an amazing wealth of followers online and an online representation via Instagram run by her parents.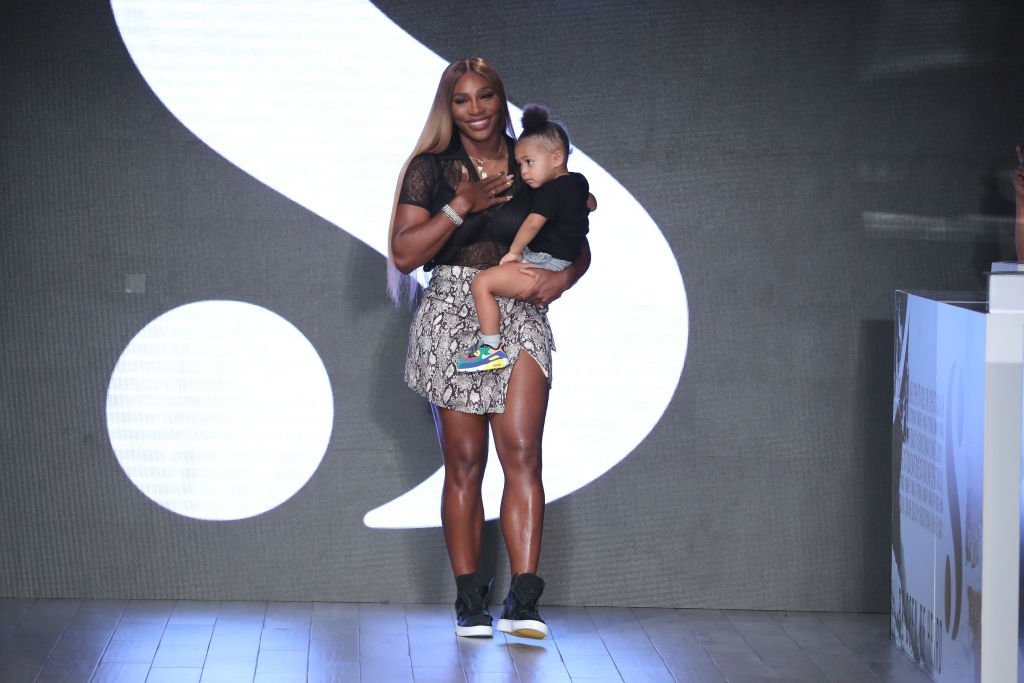 Olympia's Instagram followers never fail to surrender their admiration for her posts by tapping on the heart button and dropping a few words in the comment section.
Recently, a photo of the youngest Ohanian was shared on her page. It showed her posing in a pink collared top and knitted jacket and standing in front of a Mona Lisa portrait during a trip to the Louvre museum.
The toddler's face was lit in a sweet wide-eyed grin, and she lifted one hand, landing behind her packed two-bun hairstyle with pink ribbons. There were no words in the caption section except an emoji. But it gained lots of likes and hundreds of comments from fans. 
However, the mother-of-one wants her fans to know that sometimes being a perfect parent with a career has its challenges.
Olympia's photos often reflect a bubbly cute child living her life with no worries but having it perfectly designed by her parents. The youngster who already plays tennis in her little corner and during practice like her mother also has a knack for fashion like the tennis champion.
Recently, in a photo, the stylish toddler looked chic posing in her signature two-buns hairstyle and a copycat version of her mom's one-legged, red and black catsuit at the Australian Open in February. Most times, both mother and daughter show off their enviable bond and closeness by twinning in similar outfits.
Since welcoming her child, the tennis star has been vocal about the complexities of motherhood and how she navigates through it with the help of a loving husband.
In a 2018 Vogue interview, she explained that being a mother at 36 made her appreciate motherhood and that she has become obsessed with being a present mother to her child despite her busy schedule.
However, the mother-of-one wants her fans to know that sometimes being a perfect parent with a career has its challenges, a fact that should be accepted, never ignored, and worked on for a balance.
Amidst all this, Williams admitted that Olympia's existence motivates her to do more and keeps her going in times of struggles at home or during a tennis game.