Serena Williams' Daughter Olympia Rocks Her Afro & Striped Sweater in a Recent Video
Serena William's little daughter, Alexis Olympia Ohanian, Jr., charmed her fans once again as she rocked an afro-hair and cute sweater in a recent video.
Serena Williams and Alexis Ohanian's three-year-old daughter, Alexis Olympia Ohanian, Jr., displayed her irresistible charm in her famous father's recent Twitter video. 
The delightful clip showed the little girl jumping back and forth beside a wooden post that read, "Olympia's Corner." She wore a striped sweater, navy blue leggings, and cool white sneakers.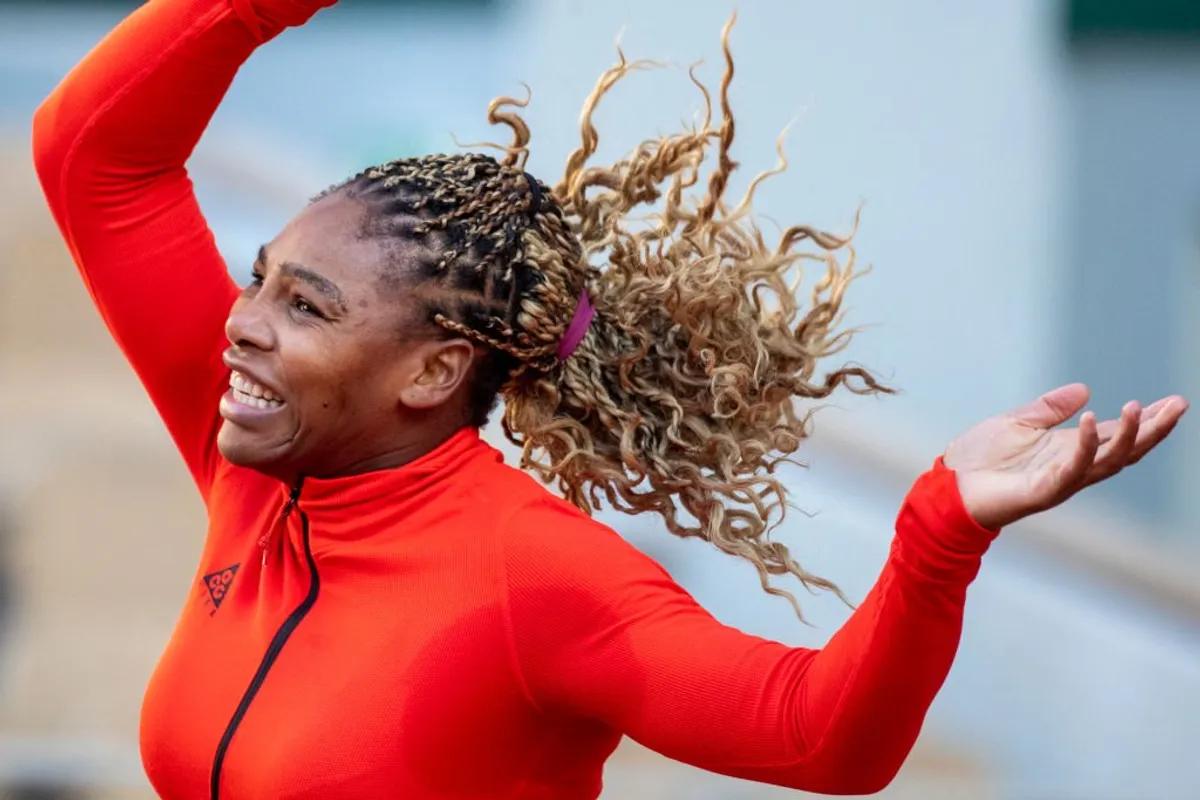 Besides her adorable outfit, Olympia showed off her beautiful afro-hair, which she adorned with a red hair accessory. Many fans took notice of her hair and her growth. One admirer wrote:
"She literally has Serena's frame!"
Reddit co-founder Ohanian captioned his post with an Italian expression of gratitude alongside an Italian flag. Olympia looked like she enjoyed her trip to Italy.
Besides rocking a striped outfit, Olympia wore a sunflower-printed dress during her trip to the Colosseum. She had her hair styled in two tiny buns with yellow ribbons. 
Ohanian and the little social media star went to Italy to support Williams' tennis match at the Italian Open. Before her game, the trio strolled around Rome while eating ice cream.
Alexis added that creating opportunities in women's sports is important to him and Serena.
Grazie! 🇮🇹 pic.twitter.com/dfmmAu0Ykz

— AlexisOhanian.eth 7️⃣7️⃣6️⃣ (@alexisohanian) May 16, 2021
Not only did he enjoy the Italian streets with his family, but Ohanian also visited the Rome Cavalieri Hotel, where he first met Williams in May 2015 just before she competed for the Italian tournament. 
The hotel didn't just bore witness to his blossoming love for Williams; it was also where the tech mogul proposed to the tennis star in December 2016. They got married in September 2017. 
Since tying the knot, the couple has pursued a common passion, including investing in sports programs for women. In July 2020, Williams and Olympia became part owners of a new Los Angeles-based women's soccer team.
Ohanian played a significant role in the initial fundraising for the all-girl team. He said in a previous interview that he's proud to invest and be a part of a female-led group.
Ohanian added that creating opportunities in women's sports is important to him and Williams. The team's investors included prominent women from sports, technology, and media.
Academy Award winner Natalie Portman led other powerful female investors to create the newest women's soccer team in L.A., according to the National Women's Soccer League.