Greg Vaughan's Love Life — He Split from Wife and Mom-of-3 in 2014 and Is Currently Engaged
"General Hospital" star Greg Vaughan was once married but is now engaged to another Hollywood star. Read on to get a glimpse into his love life over the years.
For many years, television lovers across the world watched Greg Vaughan and his impeccable acting on shows like "General Hospital," "90210," and "Charmed."
But while the actor has garnered remarkable achievements over the years, he has also done pretty well in the romance department. From his failed marriage to his current relationship, here's a look into Vaughan's love life.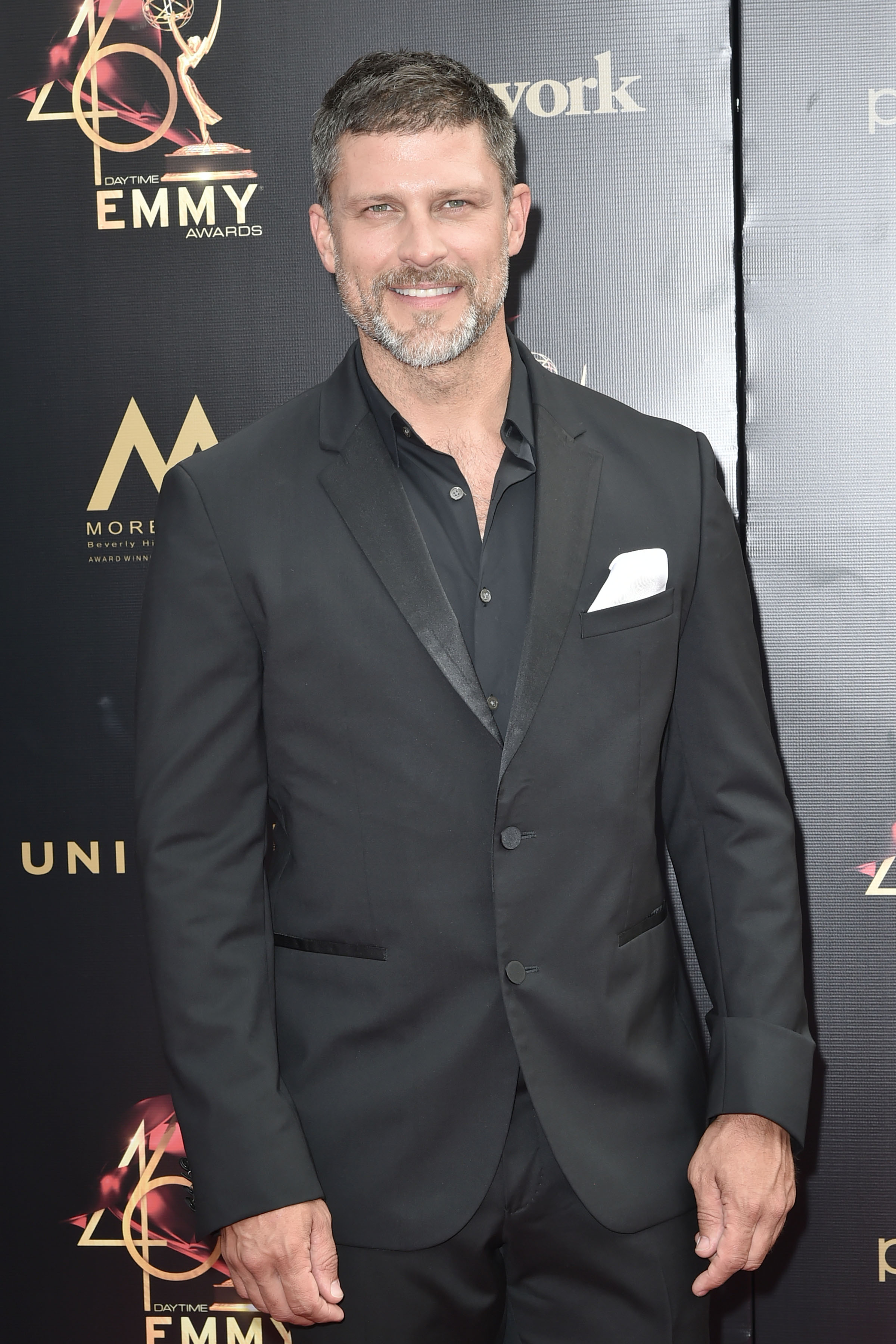 VAUGHAN'S MARRIAGE
In June 2006, Greg tied the knot with Dutch actress and model Touruya Haoud at a Christian ceremony held at a private estate in Los Angeles.
The groom looked dapper in an all-white Gucci outfit, while Haoud dazzled in a Reem Acra gown. Expectedly, the 100 guest ceremony was graced by several of Vaughan's "General Hospital" costars.
However, Vaughan and Haoud's marriage was not meant to last forever as the couple announced their separation eight years later in April 2014.
In a joint statement, the pair noted that their divorce was mutual and amicable. They also asked for privacy to deal with the loss of their relationship.
FATHERHOOD JOURNEY
During his marriage to Haoud, Vaughan became a father of three. The couple welcomed their first child, Jathan James, in May 2007, only about one year into their marriage.
For Vaughan and Hoaud, parenthood came as a surprise as they were not trying for a baby when they found out they were expecting.
The actor recalled Hoaud crying in the kitchen before revealing that she was pregnant. Shocked is a perfect description of how he felt.
But Vaughan's shock soon turned to excitement after seeing the baby kick and hearing its heartbeat when they went for the first sonogram. Even more exciting was the physical arrival of Jathan.
By December 2019, Vaughan and Harmon had exciting news—they were engaged!
The actor described it as one of the greatest moments he had ever experienced and noted that he would remember the moment forever. In addition to Jathan, the former couple also share sons Cavan Thomas and Landan Reid, all of whom they cordially co-parent now.
A SECOND CHANCE
Vaughan's first attempt at marriage might not have worked, but it was not enough to deter him, and soon enough, he found love again.
The actor reportedly first met actress Angie Harmon during a modeling shoot in 1991. Apparently, he was captured by her presence and beauty.
But he never made a move or pursued his interest in her. Harmon went on to get married to NFL star Jason Sehorn with whom she welcomed three girls, Emery Hope, Avery Grace, and Finley Faith.
Like Vaughan, Harmon's marriage was short-lived. She separated from Sehorn in 2014, and by 2016, their divorce proceedings were finalized.
It is believed that Harmon and Vaughan reconnected sometime after her divorce was finalized. The pair reportedly started dating in 2017.
Soon after their relationship started, Vaughan and Harmon wasted no time in letting the world know just how in love they are with each other.
In celebration of Harmon's birthday in August 2018, Vaughan penned a sweet tribute describing the actress as the love of his life. Later that year, Harmon also took to social media, gushing about how Vaughan willfully took care of her during a brief illness.
The actress noted that even though she was not one to share details of her personal life, Vaughan continued to astound her with his love and care.
By December 2019, Vaughan and Harmon had exciting news—they were engaged! The couple gave fans a glimpse into the special moment with some social media posts.
With their beautiful blended family and the couple's love for each other, there is no doubt that Vaughan and Harmon are in for a lifetime of bliss.