DeVon Franklin and Meagan Good Celebrate Their 9th Anniversary
Devon Franklin and Meagan Good have been married for nearly a decade. The couple has paved their own unique road, with the pair choosing to remain celibate until marriage.
Both Devon Franklin and his wife Meagan Good took to Instagram to celebrate their 9th anniversary. In the producer and best-selling author's post, he wrote, "I love you my love" in the caption. 
Franklin's picture was stunning, showing the both of them smiling widely in front of the seashore. Then, standing on the beach, Franklin gently held the actress in his strong arms.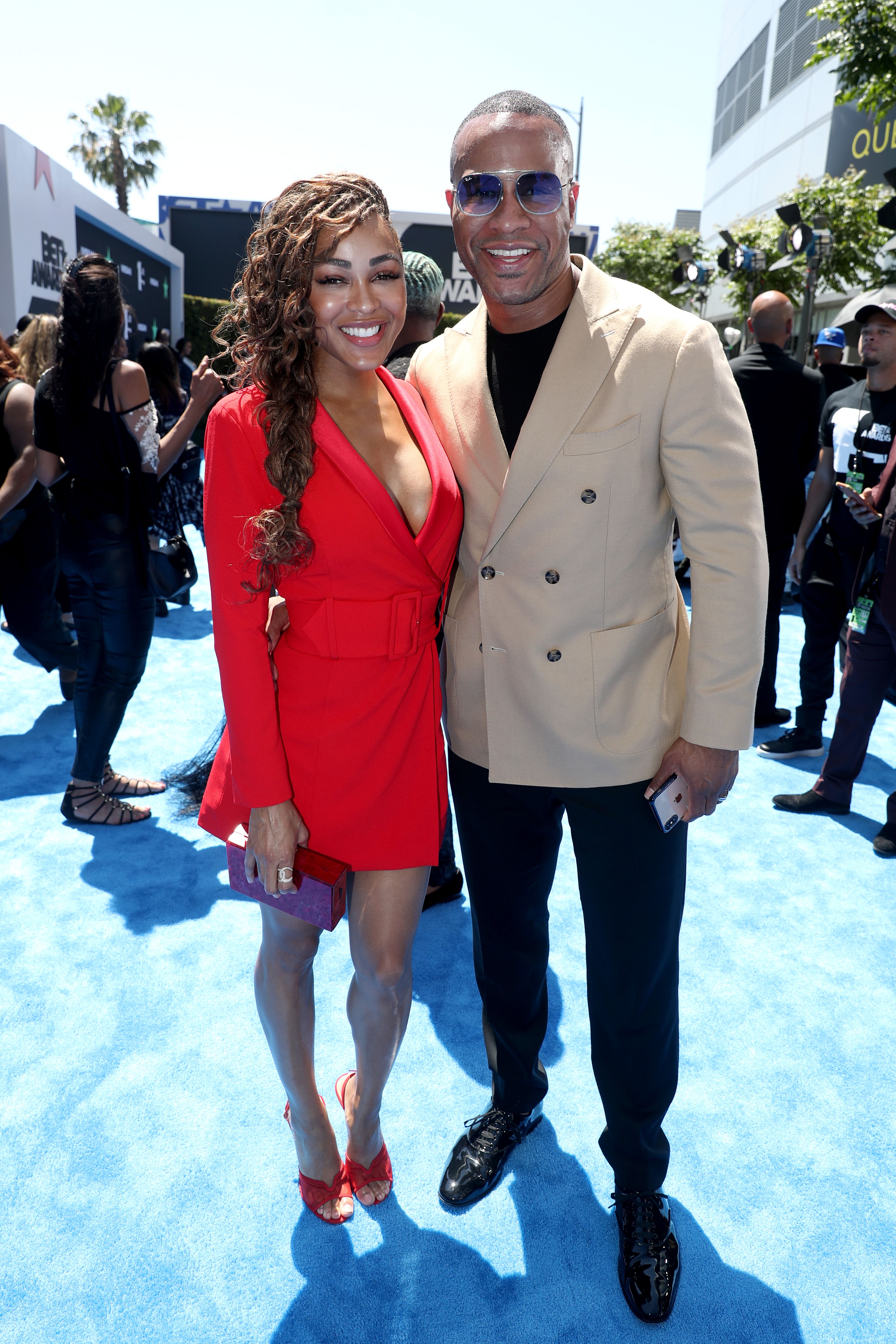 The pair were both dressed comfortably in the photo; Good sported a tie-dye jacket along with a brown beach hat. She responded to her husband in the comment section, expressing: 
"Happy Anniversary My Love of Life!!!! I love youuuu 🥲."
Among all the remarks from fans, well-known individuals wished the couple, such as Malinda Williams and Eric Bellinger. The post received around 106,000 likes. 
Good's post consisted of a montage video showing pictures of the pair. Some consisted of them on their wedding day; others were on holiday, and others were of the couple at events, to name a few. 
Now nearing 40, she [Good] is using her frozen eggs to conceive.
In the caption, she stated that choosing Franklin is the best decision she ever made. The performer affirmed her love for him with admirers in the comment section congratulating them on their 9th anniversary.  
Franklin knows how to romance his wife and show her that he cares. The multitalented man flew across the globe to be with her after she expressed to him how much she wanted to see him.
Quickly responding to this, Franklin took a plane all the way from Los Angelos to South Africa. This was where his spouse was shooting "Monster Hunter" at the time. 
The best-selling author opened up about their partnership. He spoke about how it is always important to communicate effectively so that there are no unspoken expectations.
Expanding, he spoke about how he used to think his wife should cook for him but never vocalized this. As a result, he treated her as if she should be living up to an expectation that she knew nothing about. 
The pair's union is unique in that they chose to remain celibate before getting married. Franklin stated that if a man can have discipline over his sexual life, he can achieve anything. 
Good has decided to have children with her husband, although she never put having kids at the top of her priority list. Now nearing 40, she is using her frozen eggs to conceive.
When it came to parenthood, the actress needed some convincing, while Franklin was always ready. Once Good realized she wouldn't lose herself in her role as a mother, the idea became less daunting.