Daily Joke: Young Female Student Tells Her Professor She Would Do Anything to Pass Exam
Today's jokes are about two hilarious moments two college students had. One student would do anything for a good grade, while another is curious about the dorms. 
ANYTHING FOR A GOOD GRADE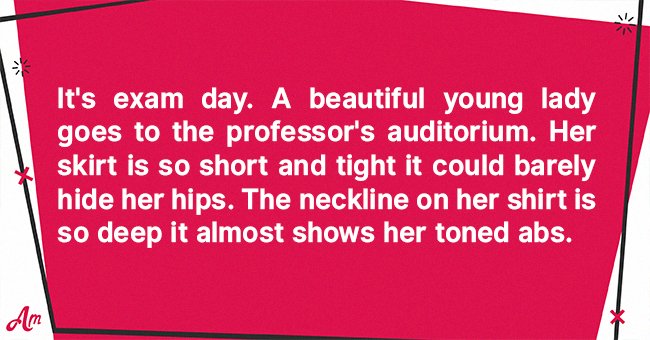 It's exam day. A beautiful young lady goes to the professor's auditorium. Her skirt is so short and tight it could barely hide her hips. The neckline on her shirt is so deep it almost shows her toned abs.
She looks around the corridor, making sure no one is around. Then she enters the auditorium and quickly closes the door behind her. She walks up to the professor, kneels pleadingly, and says, "I would do anything to pass this exam."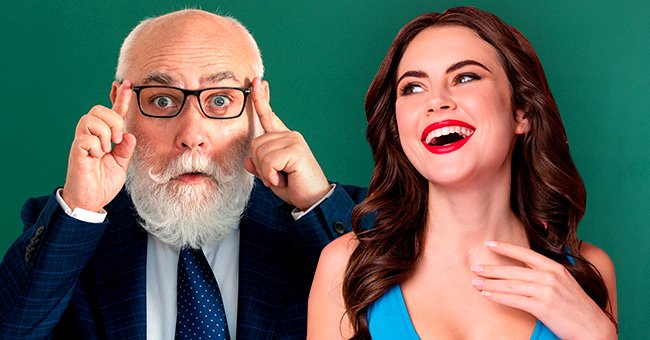 She moves a bit close, adjusts her shirt, flips her long blonde hair, and gazes meaningfully into the older professor's eyes. She says, "I mean... I would do anything," winks at her professor, and touches his leg. 
He looks at her and says, "Anything?" She confirms, "Anything." The professor then says in a soft voice, "Anything??" The student replies again, "Absolutely anything." Finally, he leans towards her and whispers, "Would you... study?" 
THE DORMS
During the university's orientation, the Dean is addressing the students and pointing out some rules about the dorms. He told the students how the dining hall worked and cautioned the students to be respectful towards each other. 
He then went on to explain that the female dormitory was out-of-bounds for all male students and that the male dormitory was also out-of-bounds for the female students. There was some murmuring from the crowd, but he continued.
The Dean went on to say that if anyone was caught breaking the rules, they would be fined. For the first offense, they would be fined $20. For the second offense, the fine would be $60, and the third offense would cost $180. 
He then asked the students if there were any questions about the rules and the fines. Everyone was silent until a young male student at the back of the crowd said, "I completely understand, but how much for a season ticket?"