Gracie McGraw, 24, Rocks in Tiny Skintight Shorts & Denim Shirt As She Attends Baseball Game
Gracie McGraw has never been afraid to wear whatever she wants. Evident by her appearance at a recent LA Dodgers baseball game, as she wore an oversized denim shirt and short biker shorts.
Gracie McGraw, 24, is Faith Hill and Tim McGraw's eldest daughter. She stepped into their style with a picture post wherein she rocked a navy blue T-shirt underneath a button-down denim shirt with short biker shorts.
In the solo picture, she also had a pair of black booties, glasses, and a baseball cap. Her hair was newly dyed, a beautiful red, and parted in the middle. She was holding and munching on a hotdog.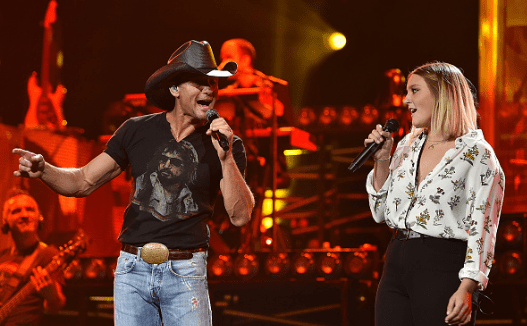 McGraw has a very chic sense of style, and in yet another of her Instagram photos, she rocked a beautiful floral bikini with high-waisted bottoms and a ruched cutout top. To top off her look, she wore a three quarter sleeve cardigan.
She posted another summer photo of herself in a black bikini and sunglasses, posing in front of a mirror. Her followers were beside themselves with joy as they took to the comment section praising her, saying:
"Looking grand for sure!"
Besides her beautiful sense of style, Gracie has followed in her musician parent's footsteps and has beautiful vocals. In an adorable father-daughter video taken during a road trip, the country music singer showered his daughter's praises regarding her vocals.
They had done an impromptu performance of Barbra Streisand and Barry Gibb's "What Kind of Fool"  song, with Faith cheering on her daughter and husband in the comment section. 
Gracie's sense of style and vocals are only a small part of her dream.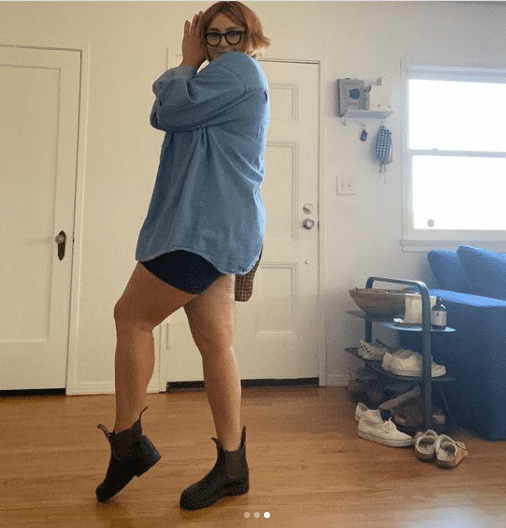 Tim continued to praise his daughter, saying that he'd been thinking how cool his daughter's vocals would sound on the song when doing the vocals for the song. He added, saying that she always has such energy with her when she sings. 
Tim, who does not shy away from smothering his daughter with compliments, made sure to remind her that she was loved when the family celebrated her 24th birthday. He posted on his Instagram captioning it:
"Happy birthday to my oldest baby girl...24! I'm so proud of her! She is so talented and capable….she can do anything she sets her mind to!"
Gracie has not just now begun to show an interest in music. She is the most musical of the McGraw daughters, and during her college days, she had started a rock band, Tingo, where she played the rhythm guitar and was the lead singer.
The band recorded during school breaks and performed in various venues but no longer created music or performed together. Some of their songs include "Tinted Red" and  "Fireman."
Gracie's sense of style and vocals are only a small part of her dream as she is looking to pursue an acting career in Los Angeles. In a post she made last year, she said she never felt like Nashville was home despite living there all her life. 
She begins a new journey into the acting world and is not afraid to chase a new adventure. Her dad is supportive, and despite being sad that his little girl is moving away, he is proud that she is chasing her dreams.