Girl with Down Syndrome Devastated after Being Removed from the Cheerleading Team Photo
A member of a junior high cheer team was devastated after being mistreated by her school. The candidate who has down syndrome was exempted from her Cheerleading team photo. 
Shoreline Junior High school's cheerleading team member, Morgyn Arnold, was left downhearted when she was exempted from her team's yearbook photo. Jordyn Poll, Arnold's sister, stood up for her with a post on social media.
Poll poured out her feelings on her Facebook page, letting people know that it wasn't right to treat anyone unjustly. Through the post, she first stopped all viewers who have been blaming Arnold's team members.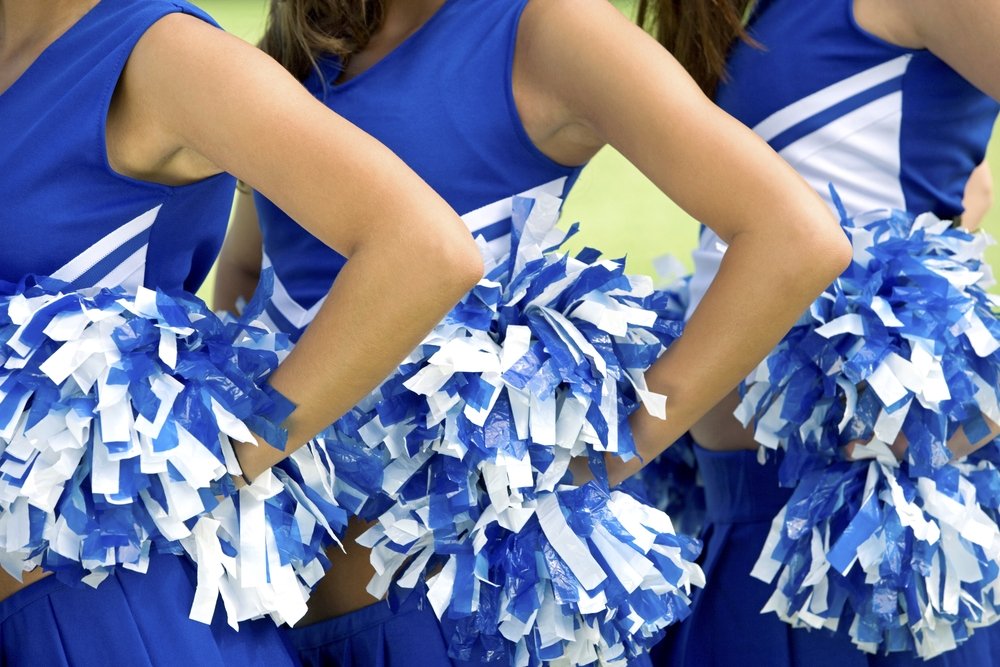 She noted that the faults were not with the girls as they have all been good friends. She, however, clearly mentioned that the main problem was with the school's authorities, the one coordinating them, the people above them.
The information shared showed two junior high cheer team photos were taken, one with Arnold and the other without. Even so, Arnold's attire didn't match that of the other girls in the only one that featured her.
Being on the junior high cheer squad gave Morgyn Arnold a chance to make friends at a new school. But when the yearbook came out a few weeks ago, Morgyn, who has Down syndrome, was not in the team's photo or listed as part of the squad. https://t.co/LQPi95duus

— The New York Times (@nytimes) June 17, 2021
The one without the eighth-grader was uploaded on the school's social account and in the school's yearbook. The post also revealed that Arnold's name wasn't included as a member of the team.
Students in Oklahoma public school are known for their kindness to Madison Moore, a student with Down syndrome.
Arnold, devoted to her cheer team, attended practices, spent time learning her dance steps, and showed up on games. She was heartbroken when she realized what had happened.
Sadly the post showed that this is not the first time the girl has been removed from her team's photo. Two years ago, her name was also removed from her class list.
A Utah teen with Down syndrome was left out of her cheer team's yearbook photo.

Shoreline Junior High School called the photo selection a mistake. https://t.co/2FGE1YayyR

— NBC News (@NBCNews) June 17, 2021
Poll noted that a choice was made on the photo to be uploaded. Every time they chose the option to leave her out. The school's administration was contacted, but their response was as disappointing as the yearbook photo.
The school authorities apologized, noting that the photo was a mistake, and they ensured that the error would not reoccur. Arnold's parents, however, have nothing against members of the team and their families.
A Utah student with Down syndrome was left out of a yearbook photo of her school's cheerleading squadhttps://t.co/i76Jbz4s7Z pic.twitter.com/WBeuhT02YM

— Courtney Tanner (@CourtneyLTanner) June 16, 2021
One of Arnold's teammates, Maddie Campbell, stated that the team was not pleased when they learned that a member had been left out of the yearbook photo.
Campbell noted that she was unsure if the photographer or the team's adviser asked Arnold to sit aside when taking some photos. Her doting sister Poll said that Arnold is a sweet teen with a fantastic personality.
Oklahoma teens praised for friendship with student with Down syndrome, as graduation photo goes viralhttps://t.co/LlRttDEiP7

— Daniella Alessandra Genovese (@DaniellaGeno) May 31, 2021
Two teens were acknowledged during their graduation ceremony for their beautiful personalities. Pryce Jackson and Kyran English, students in Oklahoma public school, are known for their kindness to Madison Moore, a student with Down syndrome.
Madison's mother, Fabian-Moore, mentioned in an interview that the Jackson and English have always been
good friends
 to her kid. The boys made it a point to always spend quality time with her.