See How Kelly Ripa Marked Her Daughter Lola's 20th Birthday on Instagram
Kelly Ripa did not hold back the joy she felt as she took to social media to celebrate her daughter, Lola Consuelos. The star mom's daughter turned 20 yesterday.
TV show host Kelly Ripa's daughter, Lola Consuelos, is becoming a lady, and for her 20th birthday, her star mom did not hesitate to show her happiness and commemorate the big day.
Ripa posted a lovely black-and-white image of Lola on Instagram that showed the young adult in one of her relaxing moments. Ripa also made it known that she got Lola's approval.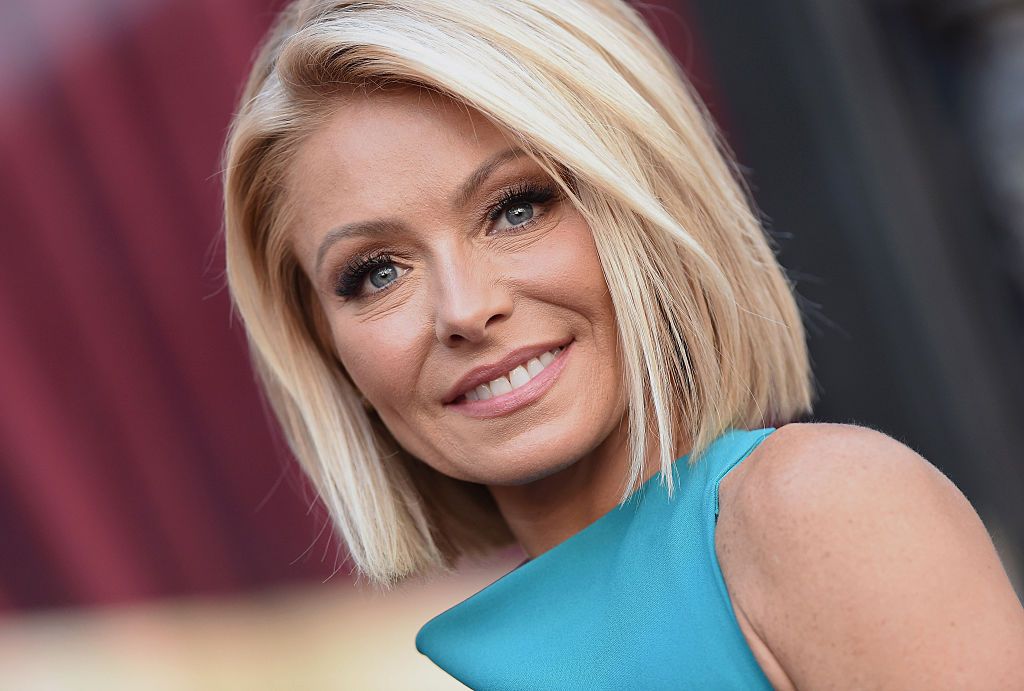 The young lady seemed to have been at a tropical location as she sat with her legs crossed and folded in front of her. Lola showed off her sneakers while keeping her face off the camera. The happy mom wrote in her caption: 
"Happy 20th birthday to the little lady with the big feet @theyoungestyung. We love you so much. You are our favorite daughter (This was the approved photo)."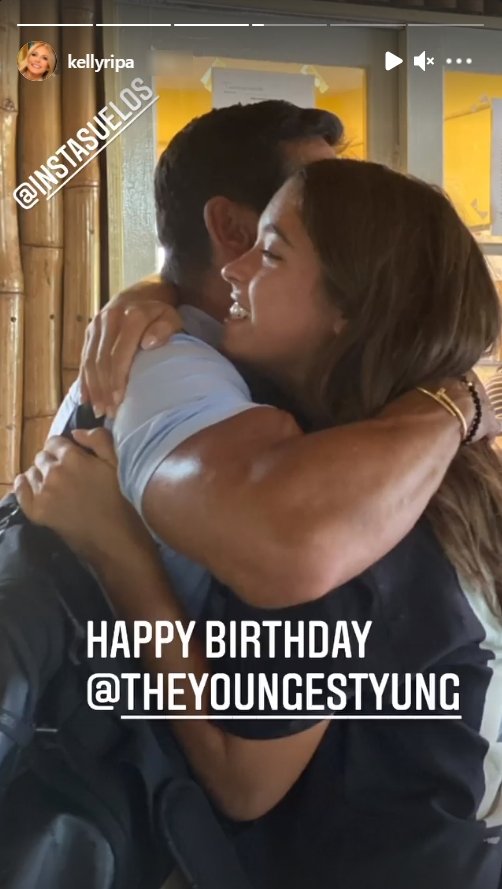 Ripa was not done with her celebration as she took to her Instagram story and shared photos of Lola. She showed a precious father-daughter moment when the young girl hugged her dad Mark Consuelos.
[Ripa's son Michael] has featured on Riverdale, as a younger version of his dad's TV character. 
She also posted a sweet photo of Lola hugging a little furry friend. Lola is one of three children that Ripa shares with Mark in their decades-long union, and she and her mom have a unique relationship.
Lola seems to have taken up the position of "social media regulator" when it comes to the contents the Hollywood actress posts on social media. She would often throw in comments in hilarious ways.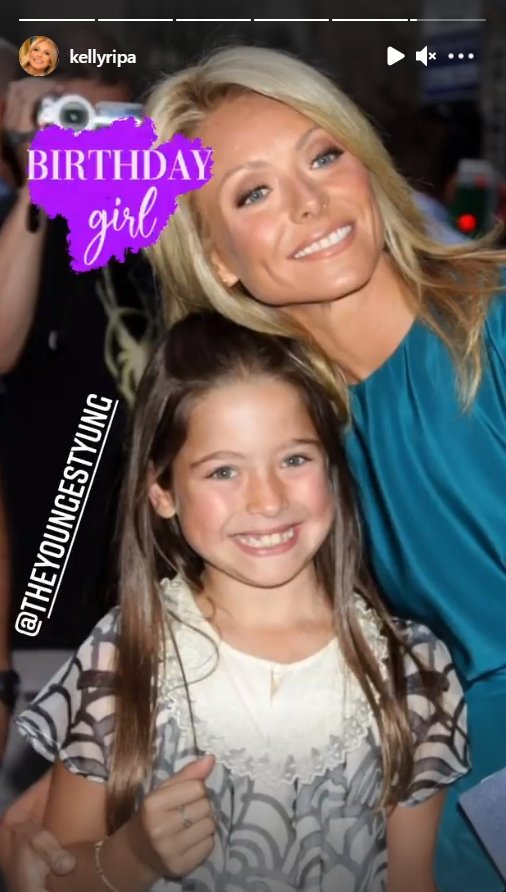 She once made it known that she did not approve of her mom replying to trolls. Lola noted that she told Ripa to ignore "haters." The youngster also finds her mom's thirst traps funny. 
Earlier this month, Ripa and her husband Mark Consuelos celebrated Lola's older brother, Michael Consuelos, on his 24th birthday. Ripa shared a montage of throwback photos of the birthday boy. 
The "All My Children" star pulled at heartstrings as she wrote about the day she had her first child, showing she still remembers the exact time he was born. Mark also joined in celebrating his lookalike son on Instagram.
Michael, who is a graduate of New York University (NYU), got bit by the acting bug at a young age. He has featured on Riverdale, as a younger version of his dad's TV character. 
Lola attends NYU like her older brother, and although she is yet to make an acting debut, she has appeared on red carpets alongside her parents. The youngest child is Joaquin, and he has shown his love for sports.