Meghan Trainor Shares Rare Glimpse at Son Riley Saying 'I Love You' to Dad Daryl Sabara
Meghan Trainor gave fans a rare glimpse into an adorable moment between her 4-month-old son Riley and his dad Daryl Sabara. The rare footage of the toddler saying "I love you" has since warmed many hearts.
Meghan Trainor's son Riley is growing so fast, and a recent video shared on her Instagram page is proof of it! In what can only be described as a lovely coincidence, Riley managed to give his dad Daryl Sabara the sweetest birthday surprise.
In the heartwarming clip, Trainor and Sabara, the birthday boy, were doting on their adorable son and telling him that they love him. To their utmost surprise, the tiny toddler replied to their affectionate words, saying, "I love you."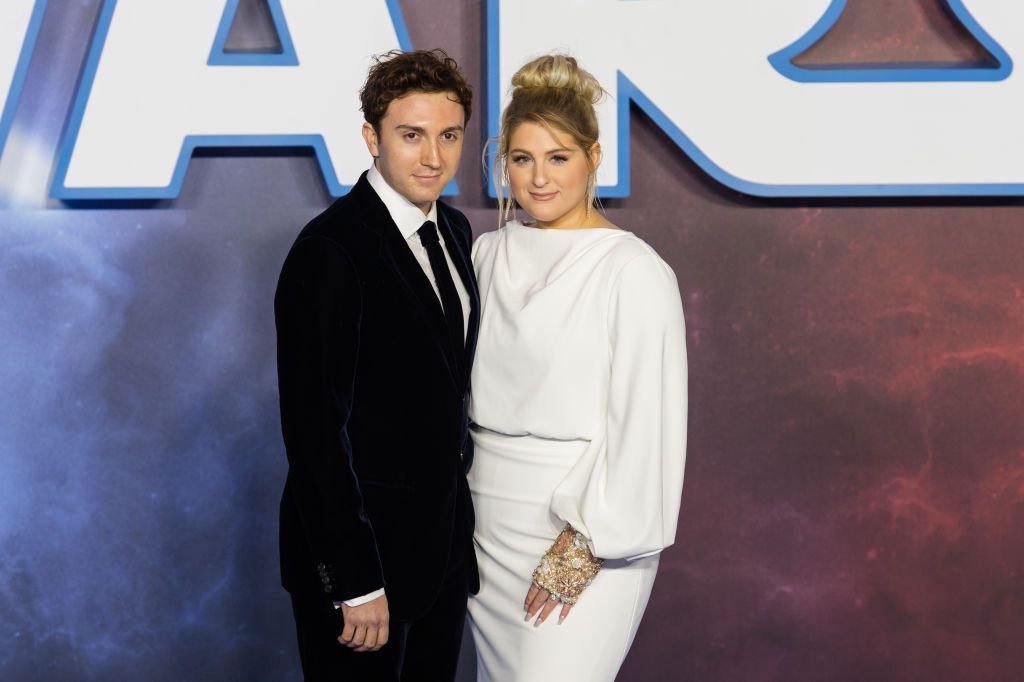 The thrilled parents broke out in screams and cheers, showering Riley with hugs and kisses as they celebrated the milestone. An excited Trainor declared that they were going to count it as a victory. The heart-melting clip was captioned:
"Happy birthday @darylsabara! You'll never know how much we love you."
After two years of marriage, Trainor and Sabara expanded their family with the birth of their baby boy in February 2021. The "All About That Bass" crooner welcomed Riley via C-section and has since opened up about the challenging experience.
Trainor opened up about her newfound motherhood journey and shared all the unsolicited parenting advice she received.
The 27-year-old recalled in an interview that Riley was breech, and when he was delivered, he didn't cry or make any noise. Detailing the terrifying moment, Trainor revealed that the doctors informed her that her son had breathing issues.
The newborn was rushed to the NICU and had to be fed via a feeding tube. The singer described having her son taken away from her as "the worst part." However, her sorrows were over when they took Riley home five days later.
The Grammy Award winner marked the milestone with a tear-jerking clip where she documented Riley's stay in the NICU alongside her hit tune with Forest Blakk, "If You Love Her," playing in the background.
Over the weekend, in an interview with E! News, Trainor opened up about her newfound motherhood journey and shared all the unsolicited parenting advice she received before little Riley came along.
The songster recalled people telling her to store up on sleep and enjoy the pregnancy phase. However, her least helpful tip was people telling her that "once you have a kid, it's their life now, and you're in it."