Tamar Braxton Flaunts Her Long Legs & Red Lips Posing in Revealing Outfits in New Photoshoot
Looking regal and with the body of a goddess in a recent photoshoot, it's hard to conceive that just a year ago, Tamar Braxton attempted to take her own life.
Songstress Tamar Braxton took to Instagram to post a revealing photoshoot of herself. The sultry pictures showed off her long legs and scarlet lips. 
Taking on a minimalist look in the one shot, Braxton wore a black post-modern dress with a petaled bust cup. This, combined with her red lips, added a whip of sexiness to the restrained feel.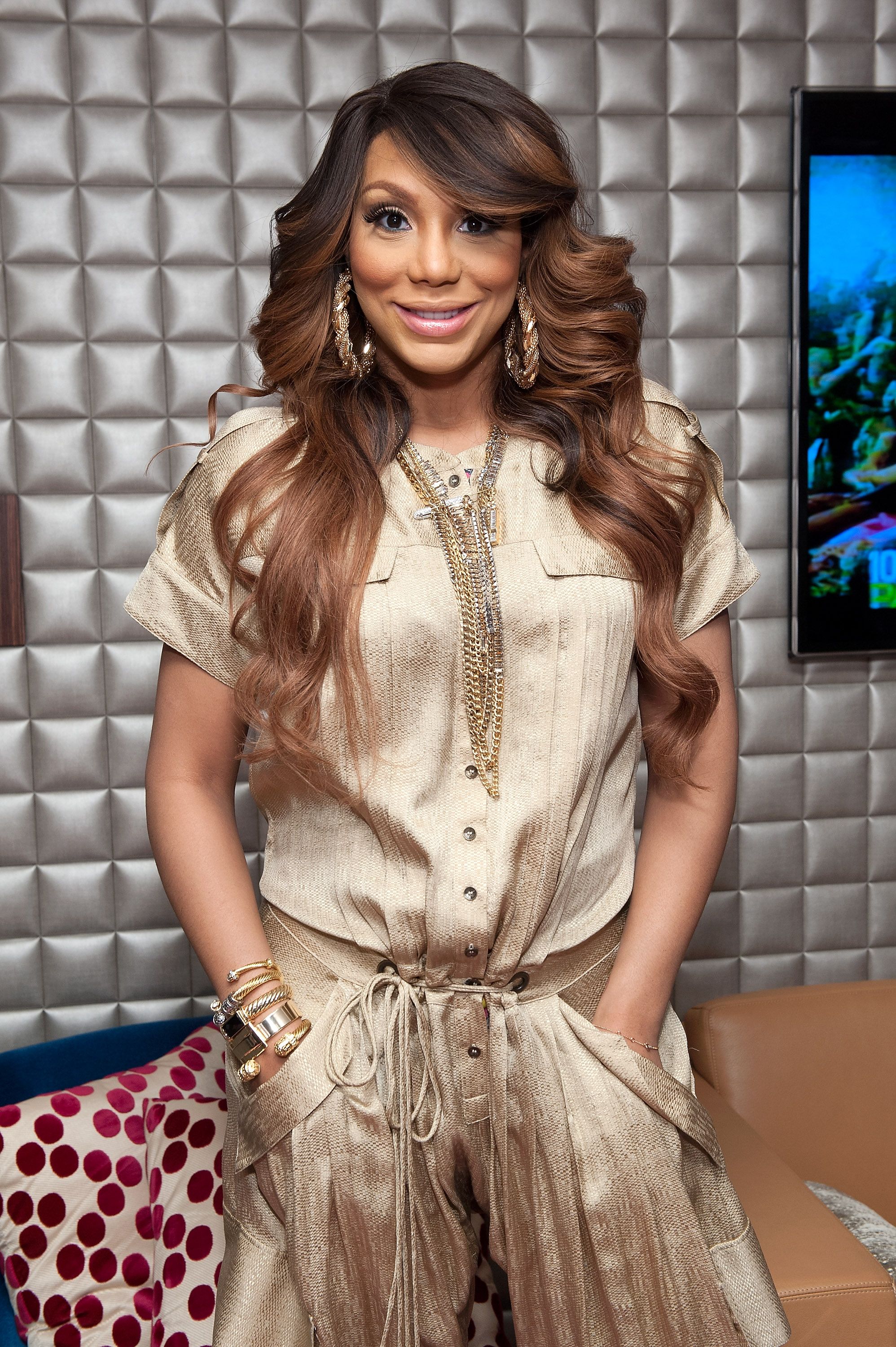 The other two pictures showcased Braxton wearing a shimmering zebra-striped jacket. In the full-length snapshot, the jacket fell to her thighs with her toned legs pouring out, the caption reading:  
"Sending love + light xo."
Her silver heels emphasized the television personality's slender limbs. The comment section noticed this, many fans remarking on how fabulous her legs looked.
In the close-up, Braxton's skin glowed along with her golden-brown hair. Her wide and dark eyes sparkled as she gazed into the distance.
The celeb claimed her actions resulted from her shame and belief that she is a terrible mother. 
Admirers adored the picture, setting the comment section alight with fire emojis. All the posts received likes well into the high thousands. 
Although Braxton's hair is long and luscious now, she once chose to snip it all off. Opening up about her decision to do so, the music artist confided: 
"I really liked that kind of independence, you know what I mean? This is all me, accept me." 
This drastic decision followed a divorce from her ex-husband, who she was married to for almost ten years. Braxton said she learned more about herself throughout the three years following the split. 
Divorce is not the only hardship that the songbird faced in her life. In 2020, Braxton attempted to take her own life. She was rushed to a hospital after police found her unconscious in an LA residence.
She has since expressed that at the time, she thought her son, Logan, had the right to a better mother. The celeb claimed her actions resulted from her shame and belief that she is a terrible mother. 
Taking to Instagram on her 44th birthday, Braxton reflected on the past year, including her attempted suicide. She is deeply grateful, she wrote, for the loving people in her life.
The artist is in a better space at this moment. Following her attempt, she parted ways with the WE tv television series "Braxton Family Values," citing it as a toxic aspect of her life. 
The National Suicide Prevention Lifeline is 1-800-273-8255. Other international suicide helplines can be found at befrienders.org.