Rev Run Shows His 'Happy' Wife Justine Smiling in a Colorful Cape & Sunglasses in New Photo
American rapper and music producer Joseph Ward Simmons, popularly known as Rev Run, showed his fans how much he loves his wife in a new post on his Instagram page. 
American rapper and music producer Rev Run has been married to Justine Simmons for over two decades, and their love remains intact. 
Rev Run has nothing but love for his beautiful wife and is never shy to show the world how he feels about her. He did so once again in a post on his Instagram page on Tuesday.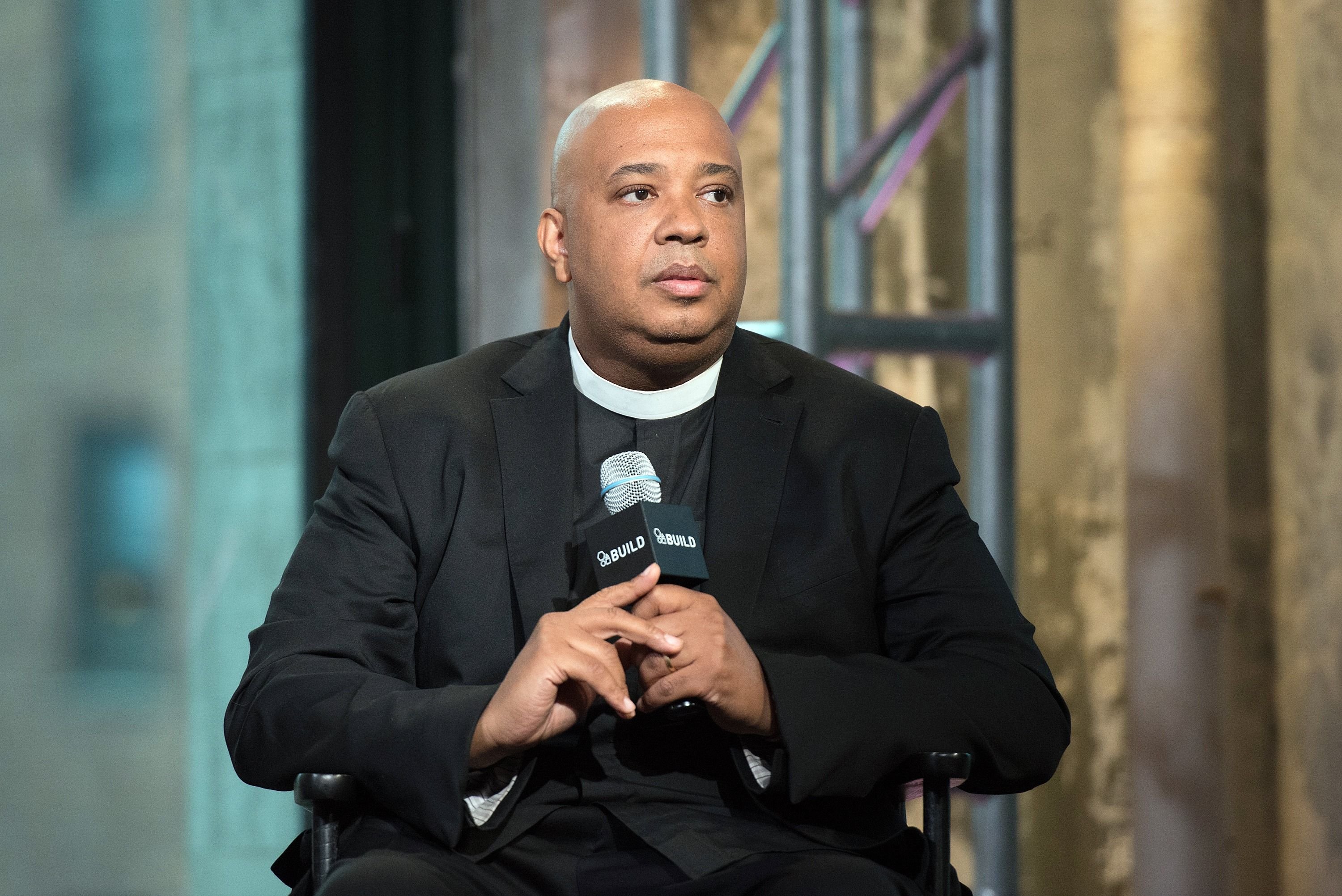 The musician shared a picture showing Justine looking radiant in a colorful cape she matched with white slippers. She also carried a white designer bag and accessorized her look with brown shades. 
Justine also rolled her hair into a bun and smiled as she posed under a tree, pointing her finger at something in the background and smiling. Her loving and proud husband emphasized his delight at seeing his wife happy with his caption to the post which read: 
"I love to see her happy ❤️."
The 56-year-old went on to comment on the post by adding, "Myyyyy love." Such a show of affection from a man who has been married to his wife for so long impressed many fans who commented on the post. 
One of those fans said he loves the couple, while some other fans expressed love for Justine's colorful outfit and beautiful smile in the snapshot. 
Victoria died due to omphalocele, a birth defect that caused her organs to grow outside her body.
Rev Run is the patriarch of the Simmons family, famous for their television show "Run's House," which ran from 2005 to 2009. He is a father of six children he shares with two different women. 
He was married to Valerie Vaughn from 1983 to 1992 and shares three children, Vanessa Simmons, Angela Simmons, and Joseph "Jojo" Ward Simmons Jr., with her. 
He tied the knot with Justine on June 25, 1994, and shares three more children, Daniel "Diggy" Simmons III, Russell "Russy" Simmons II, and Victoria Anne Simmons, with her. 
Shortly after her birth via Caesarean section on September 26, 2006, Victoria died due to omphalocele, a birth defect that caused her organs to grow outside her body. 
The baby's death caused pain to her parents, but they were able to heal and adopted a daughter, Miley Justine Simmons, soon after. The couple shared their journey towards healing in their book, "Old School Love: And Why It Works." 
In the book, Rev Run also preached about making marriage work and advised couples not to cheat on each other. He and Justine also spoke to Newsday about their marriage and how they managed to stay together for so long. 
Rev Run advised couples not to change the patterns that excited them about wanting to be together for life. He urged them not to change the things that made them say their vows.