Snoop Dogg Shares Photo with His Mom Beverly Proving He Has Inherited a Lot of Facial Features from Her
Legendary rapper Snoop Dogg looks like his mom, and in a photo he shared recently, the uncanny facial resemblance between them cannot be denied.
Most children inherit their features from one or both of their parents. For some, it is their father, while for others, they get their facial features from their mother.
Such is the case of legendary rapper Calvin Cordozar Broadus Jr., also known as Snoop Dogg. This was highlighted in the recent picture he shared of himself and his mother, Beverly Tate.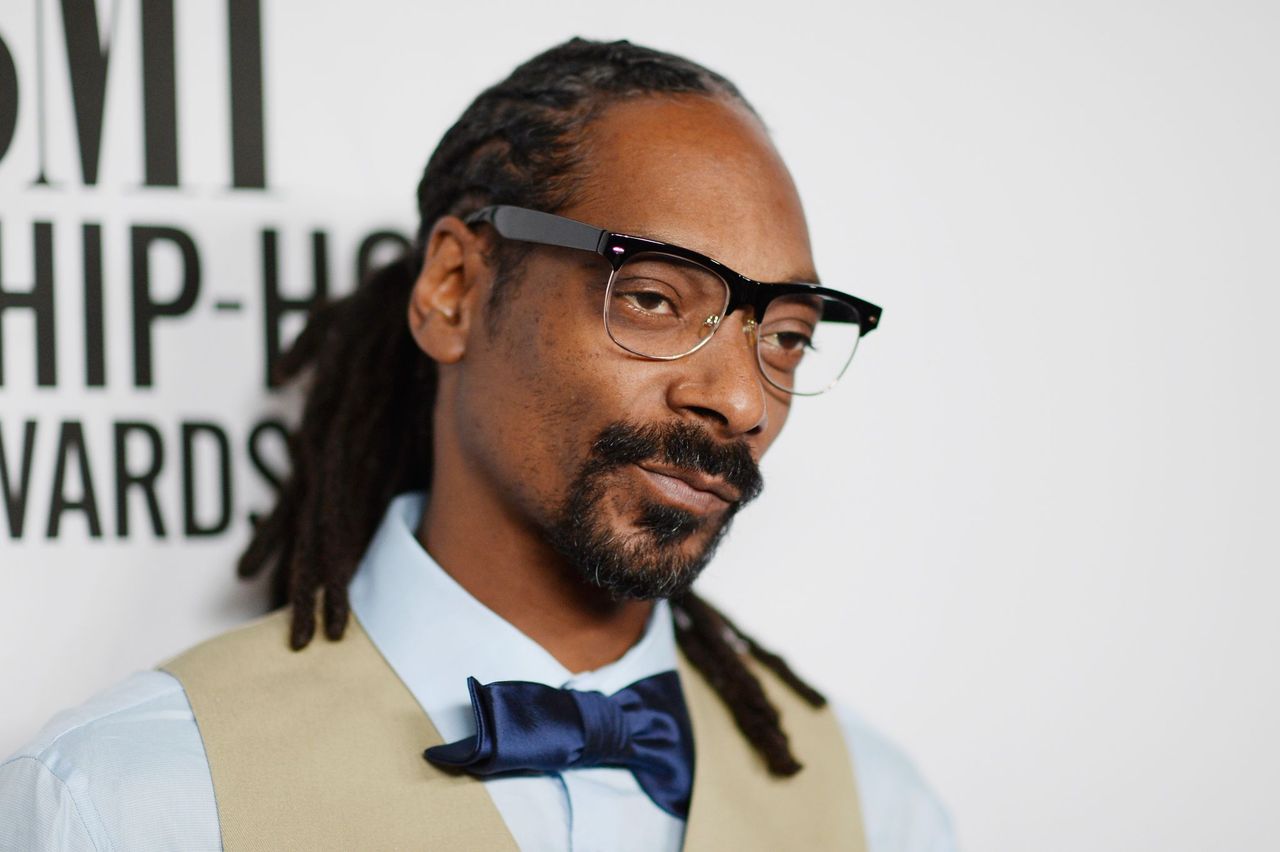 The picture showed Snoop Dogg with his hands behind his mother's shoulder and his head resting on hers. He had on an Adidas sweatshirt and a black beanie.
Tate, on the other hand, looked fabulous in her blue and white dress, which she wore over a white undershirt. Her golden hair with black undergrowths sat pretty atop her head and barely scraped her neck. The caption of the post said:
"Dear. Mamma💘💗💝"
Both Snoop Dogg and his mom grinned as they posed for the camera, and the resemblance between the pair was evident. From the way they smiled to their mouths and chins, there was no denying their likeness.
Tate has also hinted that of her four sons, Snoop Dogg was the one she had the most trouble with.
Fans and lovers of Snoop Dogg took to the comments section to shower the pair with lots of love and adoration. Most commented on how beautiful his mother was, while others talked about their resemblance.
This comes after Snoop Dogg asked friends and family to pray for his mother. This request caused a lot of concern among his fans who did not know what was going on as he did not divulge any details.
Some of his colleagues sent their prayers and wishes to him. Many believed something was wrong, as Snoop Dogg said he was in pain and needed the help of others to pray for his mother. After everything, it looks like Tate is better now.
The relationship between Snoop Dogg and his mother is such a beautiful one to witness. Last year, he showed how much he cherished his mom when he apologized to Gayle King after talking rudely to her. He alluded that the apology was upon his mother's urging.
Over the years, Snoop Dogg has never failed to talk about how his mother means a lot to him, and although he now has a better relationship with his father, growing up, it was only his mother who was there for him.
Tate has also hinted that of her four sons, Snoop Dogg was the one she had the most trouble with because, in his younger days, he felt he knew more than her.
Snoop Dogg, who is going to be turning 50 this year, has revealed he has no worries about aging, reminding people that they get better over time.