Omarion Poses with Members of His Family in New Photos Showing Their Uncanny Similarity
The resemblance between Omarion, his parents, and children Megaa and A'mei are uncannily striking, as seen in recent pictures shared by the superstar.
When it comes to resemblance among family members, it is one of the most beautiful things to witness. The fact that two or more people who share the same genes have the same facial features is great. 
This beauty was evident in the recent pictures shared by superstar singer Omarion on his Instagram account. The singer made two different posts to show off how beautiful his family looked.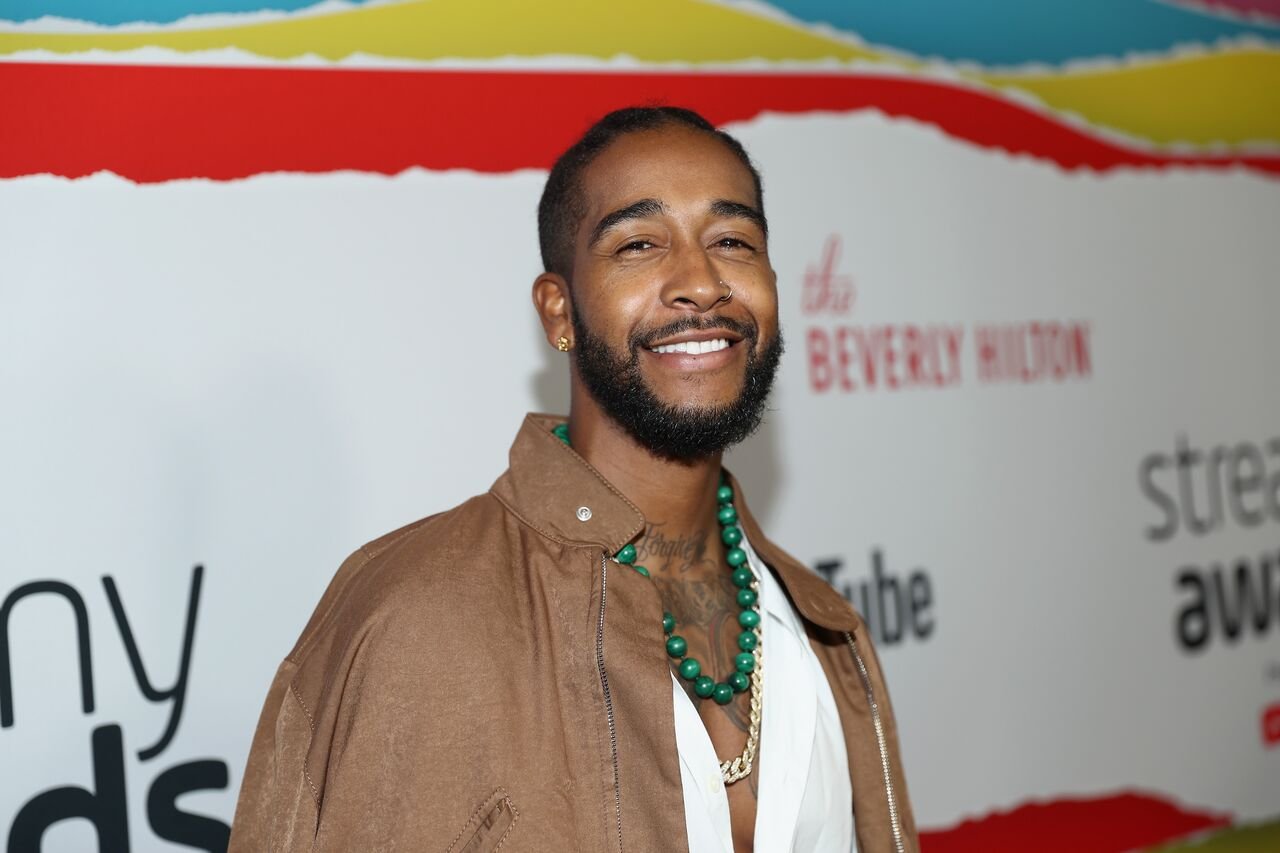 The first post featured him standing in the middle with his mother on the far right leaning against his daughter, A'mei. On his left was his son Megaa and the singer's dad came up on the far right of the picture.
Dressed in a purple top and blue jeans, Omarion's mother looked adorable with her hair stylishly parted atop her head. A'mei matched with her grandmother and dad for the picture by wearing a purple dress with a cute white bow on her head. Omarion captioned the picture:
"Past, present, & future. Don't marvel too much @ my purple cheetah. Hehe 🍇🐆. Thanks @manalophoto this is the first photo of us all together. 💜."
He continued by urging his fans and followers to get "fresh" with their family and take some pictures. He also pointed out that time was flying and it was absolutely necessary to get with loved ones.
In the picture, Omarion wore a purple see-through shirt on top of his white undershirt and paired them with torn jeans. Megaa looked adorable in a blue and white checkered shirt with blue jeans. Their granddad had on a white shirt and blue jeans.
Things between the pair have not been smooth, with Apryl claiming Omarion's mom was nasty to her. 
Omarion then shared another post of himself and his children. The first picture in the post showed the father-son duo sitting next to each other on a field of green grass and looking smug at the camera.
The next picture was a medium shot of Megaa wearing the same outfit. This time, he paired it with dark sunglasses. The caption of the post read:
"Me and the future. Swipe 💜"
The last image was that of A'mei looking angelic in her outfit. Her long black locks framed the sides of her face and she had on a cute smile while holding on to a sunflower.
Fans and lovers of Omarion and his family took to the comments section of each post to talk about how beautiful his family was, with some pointing out that the kids were beginning to look more like him with each passing day.
Missing from the picture was Omarion's baby mama, Apryl Jones. Things between the pair have not been smooth, with Apryl claiming Omarion's mom was nasty to her while they were together. 
Aside from teaching them about being fashionable, Omarion teaches his children the art of meditation. Though his relationship with his dad was not great growing up, he has promised to always be there for his kids as he enjoys spending time with them.