Who Are Julie Andrews' Spouses? The Mother-of-3 Lost Her 2nd Husband in 2010
Julie Andrews was left a widow in 2010 when her husband died. Before then, she was previously married to a famous costume designer in Hollywood. Meet them!
Best known for her roles in movies like "Mary Poppins" and "Sound of Music," Julie Andrews is an excellent representation of the good old Hollywood musical days.
But the glitz and glamour that comes with fame could not stop her heart from breaking twice—after the end of her first marriage and the death of her second husband. From the good to the bad and the ugly, here's a glimpse into the actress's two marriages and her celebrity husbands.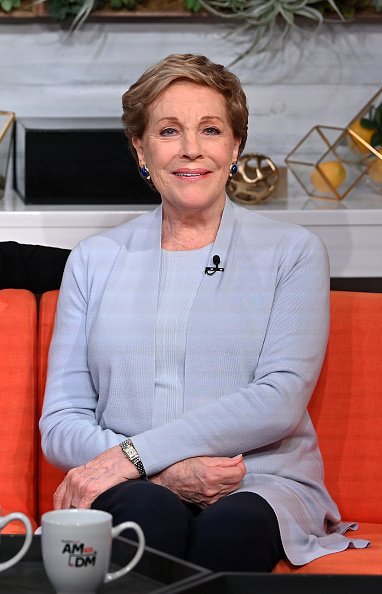 ANDREWS AND WALTON
On May 10, 1959, Andrews got married to her first husband, Tony Walton. They met when she was very young and was an up-and-coming actress and singer.
They would end up working together on "Mary Poppins," the 1964 Walt Disney movie that shot Andrews into the limelight and turned her into an overnight success.
Andrews served as the lead actress, with Walton working as the costume designer for her character. By this time, they were already parents to a daughter Emma.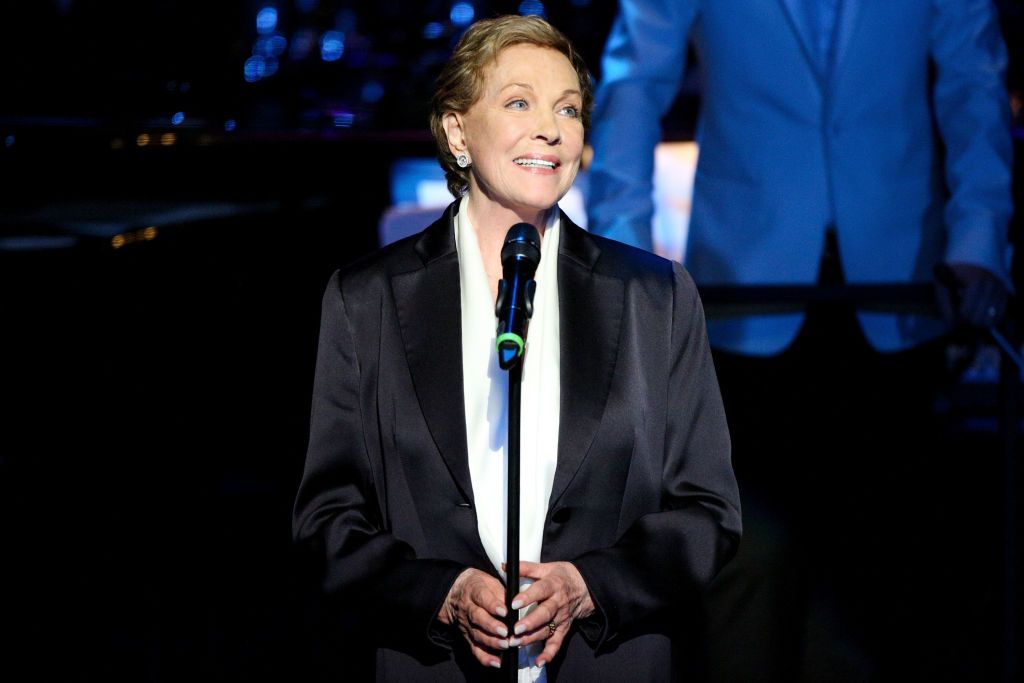 However, despite the genuine love between the couple, constant separation caused by their quest to build successful careers eventually led to the end of their marriage.
After nearly a decade together, Andrews and Walton divorced in 1968. Though she saw it coming, the actress broke down following their separation.
Left with a feeling of sadness and failure, Andrews sought out therapy to help her cope with the end of their marriage. She remained in therapy for a very long time.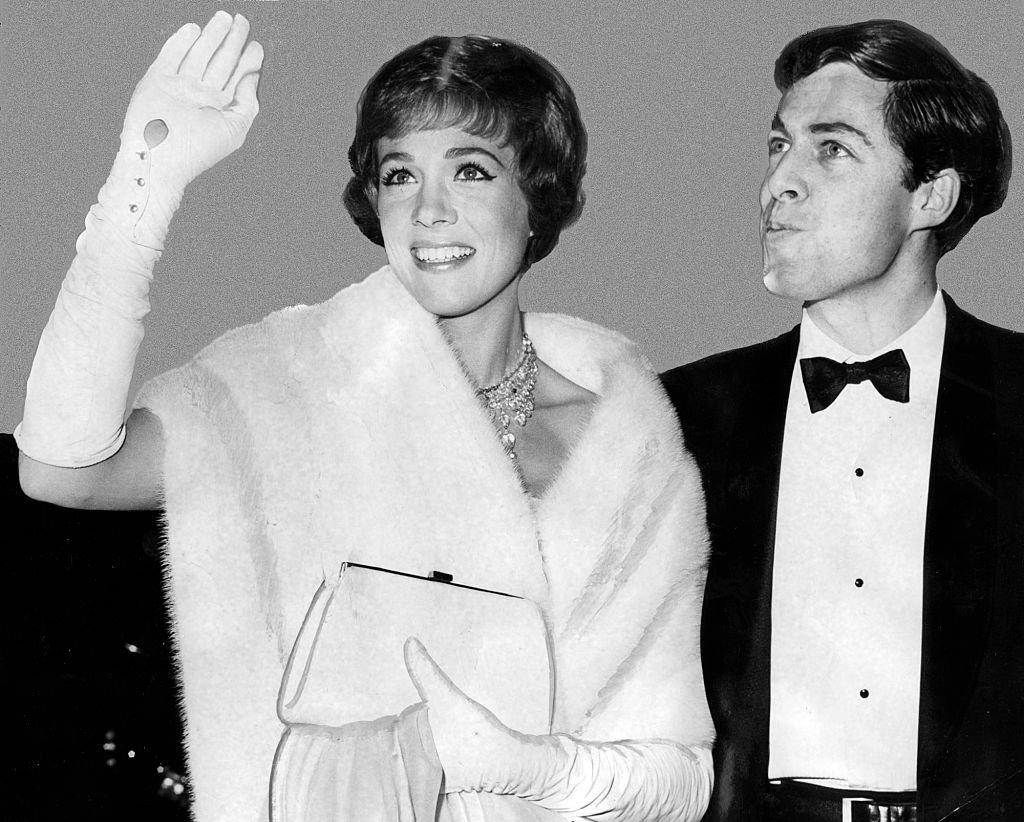 In the years that followed, Walton continued to make strides in his career, and in 1991, he got married to Genevieve LeRoy. They have remained together ever since.
Andrews later revealed that she had been friends with Walton since she was about 12 or 13 and noted that their friendship remained even after the divorce.
For his remarkable works in the movie and film industry, Walton is now one of the very few people to have won a Tony Award, an Oscar, and an Emmy. 
The actress described her marriage to Edwards as a true love story, adding that she will always carry him around in her heart. 
He is no doubt one of the most talented costume designers to have ever graced Hollywood. Walton is accomplished in every sense of it!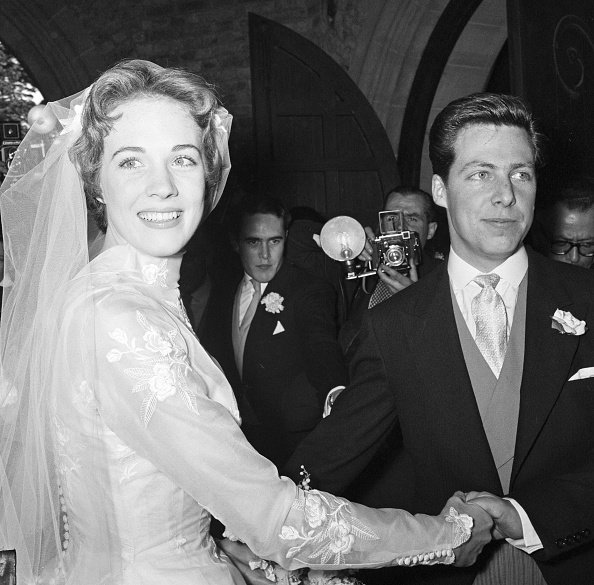 ANDREWS AND EDWARDS
Andrews loved and lost, but one thing she could not bring herself to do was give up. Two years after her divorce from Walton, the actress got married again, this time to film director Blake Edwards.
The actress would later describe him as the most charismatic and interesting fellow she had ever met. Best known as the creator of the "Pink Panther" franchise, Edwards possessed incredible talents that were widely known to all in Hollywood.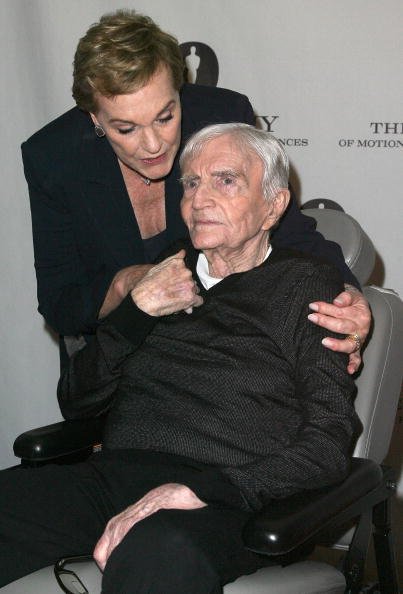 But outside of his career, he also doubled as a doting husband to Andrews and to many; there was no denying that the couple loved each other.
During an interview with Oprah Magazine, the actress called Edwards compassionate but added that he was pretty difficult to deal with sometimes.
He also possessed a wit and sophistication the actress had never seen—one which she relied on greatly. It was, therefore, no doubt heartbreaking when their marriage came to an end abruptly.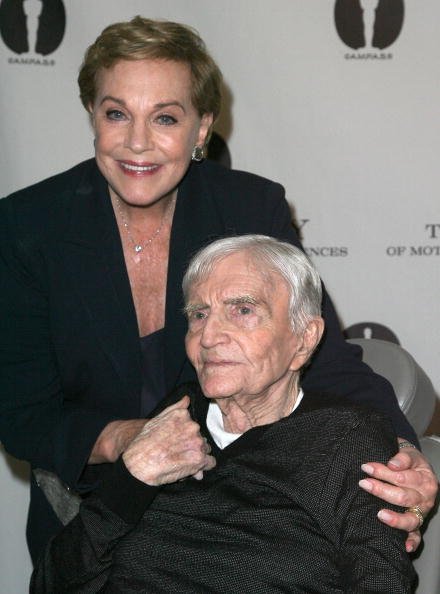 A TRAGIC END
Andrews became a widow on December 15, 2010, when Edwards suddenly passed away after a brief battle with pneumonia.
Edwards' death left a vacuum in Hollywood but even more heartbreaking was the great void it left in Andrews' life. To this day, the actress still grieves.
Years after his death, Andrews revealed that she was still struggling with the loss and admitted that she missed him dreadfully on some days. The actress described her marriage to Edwards as a true love story, adding that she will always carry him around in her heart. 
JOYS OF MOTHERHOOD
But while Andrews misses her husband greatly every day, she draws strength from her blended family comprising kids, Emma, Amy, and Joanna.
Though Andrews and Edwards never had children together, the couple adopted Amy and Joanna as infants from a Vietnamese orphanage.
In addition to her biological and adopted kids, Andrews was also a stepmom to Jennifer and Geoffrey, Edwards' two children from a previous marriage.
Together, the actress and her husband created a perfect blended family. Today, Amy, Joanna, Jennifer, and Geoffrey seem to be living their lives away from the spotlight.
Emma, on the other hand, has a close relationship with her mom, something they gave fans a glimpse of when they co-wrote Andrew's second memoir, "Home Work."
In addition to that, Emma and Andrews have also written several children's books together and worked together on a podcast, "Julie's Library," during the pandemic last year.
Now retired from acting, there is nothing Andrews loves more than spending time with her kids and telling the story of how she met Edwards, her one true love.