Julie Andrews and Carol Burnett Were Once Caught Kissing by Lady Bird Johnson
Hollywood veteran Julie Andrews relayed a past experience that had her in a hilarious position with fellow star and pal, Carol Burnett, during one of their escapades.
TV star Julie Andrews joined Kelly Clarkson on "The Kelly Clarkson Show, where she opened up on a long-time but humorous incident that occurred between her and fellow Hollywood veteran Carol Burnett.
Andrews, who was on the show to launch her new book, shared that the funny incident happened in the '60s when she and Burnett were waiting for their friend Mike during a function.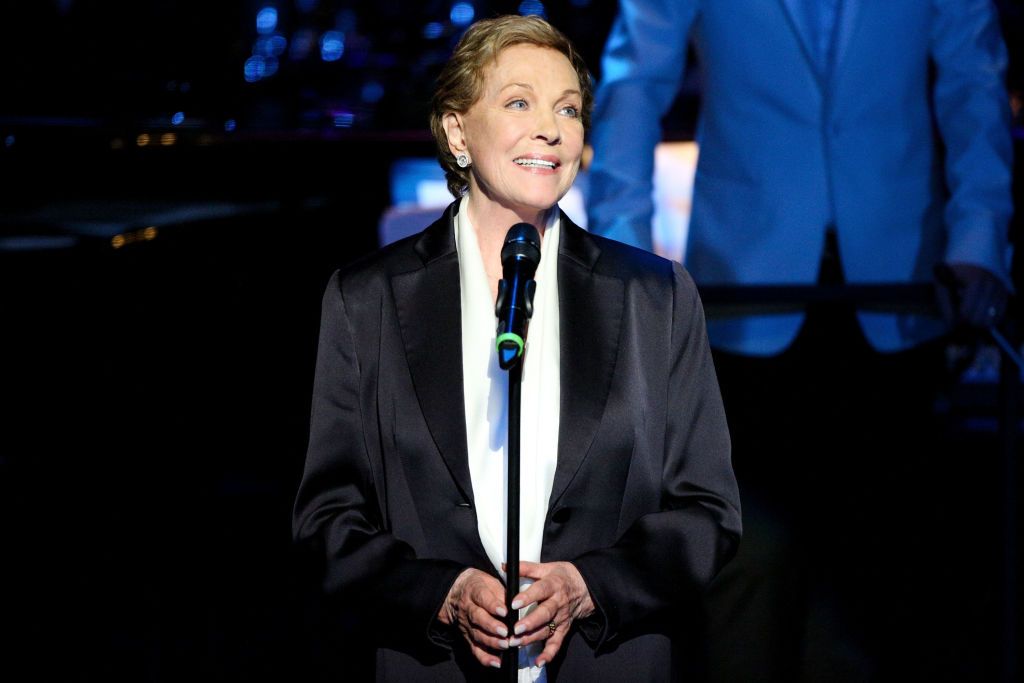 The 85-year-old made it known that she and the fellow star waited for a long time but soon got bored and decided to try something crazy once Mike alighted from the elevator. She told Clarkson:
"...I swear I don't remember which one of us decided that we would do something silly when Mike got out of the elevator. So one of us said, 'Let's be kissing or something.'"
While the duo went on with their plan to get cozy, the elevator opened with some secret service men in it, and Mime was nowhere to be found. Even more shocking was when a lady walked out, and Burnett swore it was Lady Bird Johnson, a former first lady.
Julie Andrews's career pretty much kicked off with her pivotal "Mary Poppins" role.
The duo did not hold back on her laughter at the realization of what transpired. Soon enough, Johnson came back to find Burnett at the back of the sofa they were sitting to ask if she was Carol Burnett.
The "Sound of Music" actress and Burnett, an iconic comedian, made some fun memories together as pals. Once speaking about how she and Andrews met, Burnett shared that it was through a mutual friend.
The person in question could not get enough of the ladies and told the "The Carol Burnett Show" star that she and Andrews had a lot in common. When they met, the connection was instant as they basked in each other's company.
Following that period, the TV stars went on to appear together in three TV classics. Julie Andrews's career pretty much kicked off with her pivotal "Mary Poppins" role.
She once remembered the show's premiere in 1964, when she was not prepared for paparazzi. Andrews enjoyed being the star of the night, but she noted that the scrutiny and demands as a star were quite overwhelming.