Dee Dee Davis from 'The Bernie Mac Show' Shares Snap of Her Blue-Eyed Daughter in White Outfit
"The Bernie Mac Show" star Dee Dee Davis is one proud mom as she shared precious pictures of her adorable baby daughter in a white outfit. See the tiny tot's cute snaps.
Dee Dee Davis, known for her role as Bryana Thomkins on "The Bernie Mac Show," flexed her cute newborn, Leia, in photos posted on an Instagram account created for her two children.  
Two photos showed her one-month-old baby daughter lying on a soft and comfortable-looking couch. Little Leia's face looked neutral, but she nonetheless exuded irresistible charm.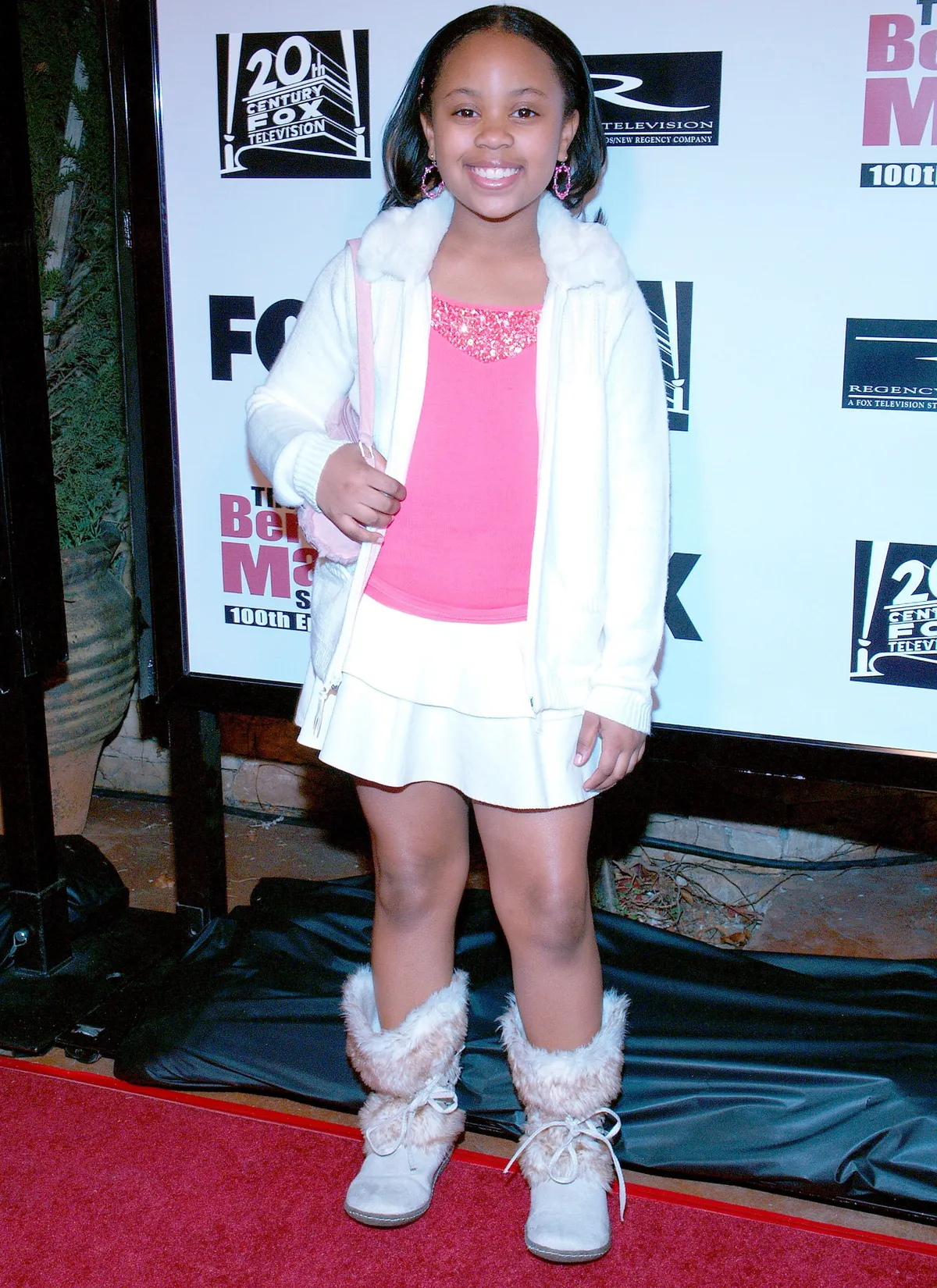 Wearing an all-white outfit, the baby displayed curly hair and blue eyes. Looking off-camera, she seemed to be watching her photographer while the pictures were being snapped.  
In the caption, Davis noted her baby's blue eyes and displayed a blue-heart sign along with a cry-laughing emoji. Friends and fans took to the comments section to praise the adorable tot. One user wrote:
"I see boss written all over her face."
Another Instagram user noted that Leia looked like she would grow up to become a girl boss. Other adoring users dropped different emojis conveying their adoration for the baby.
Fans are delighted to see Davis' second baby. The actress had kept fans updated with her pregnancy, posting photos of her baby bump and snaps from their baby shower on her Instagram account.
The cast, with the child actors already grown-up, reunited in Los Angeles for a reunion interview.
Little Leia's cuteness would remind fans of "The Bernie Mac Show" of her mother's charm as a child star back in the day. Davis assumed the nickname Baby Girl on the family classic.
At seven years old, Davis showed off her flair for acting on the Fox comedy series watched by millions of television viewers. She had a sizable fanbase at a young age.
More than a decade has passed since the show ended and the actress has mostly kept a low profile. Besides "The Bernie Mac Show," she also starred on "ER" and "Strong Medicine."
While many people still see Davis as Baby Girl, largely because of her absence from the limelight after the show ended in 2006, the actress has embarked on a motherhood journey during the last few years.
It was first reported in February 2017 that Davis was having her first baby. She gave birth to a son, whom she and her boyfriend named Logan. An Instagram account set up for Logan and Leia now has over 1,500 followers.
In 2018, fans of "The Bernie Mac Show" caught up with Davis and others stars of the comedy series. The cast, with the child actors already grown-up, reunited in Los Angeles for a reunion interview.
Davis reunited with Camille Winbush, Kellita Smith, and Jeremy Suarez nearly ten years after the show first aired. Comedian Bernie Mac had passed due to pneumonia two years after the show's fifth and final season ended.