Olivia Newton-John Reveals Her 'Proudest Moment' as She Shares Rare TBT Pic with Daughter Chloe
Hollywood star Olivia Newton-John shared a heart-melting picture in her latest media upload, showing an ever-green moment between her and her daughter Chloe Lattanzi. 
Olivia Newton-John's throwback moment pulled at hearts on her timeline, as she made it a throwback affair to the early stages of motherhood. 
Newton-John's post included a mother-daughter picture of her and daughter Chloe Lattanzi, whom she had with her former husband, Matt Lattanzi. The old-time picture showed Chloe as a toddler.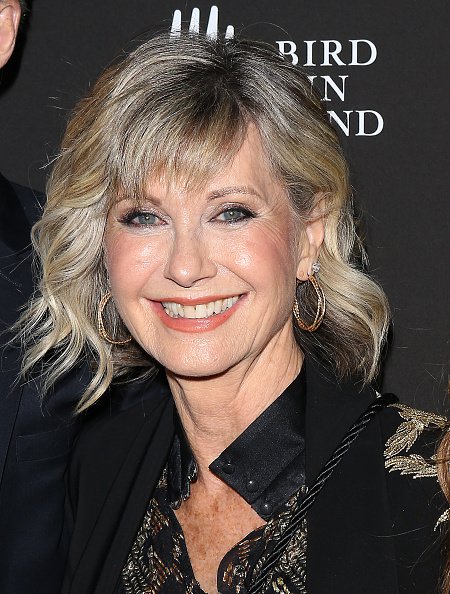 The pair enjoyed a lovely time at the beach in each other's company while they posed for a quick snapshot. The star mom held on to her tiny daughter, who sat on her lap.
Newton-John, who showed off a bright smile for the camera, crouched inside the water while baby Chloe nestled into her arms. The "Grease" star wrote in her caption:
"How do you stay #truetoyoutself? Use the hashtag and tag me with one of your proudest moments on Instagram."
The entertainer did show that being a mom was her proudest moment, and now that Chloe is way into her thirties, she and Newton-John have enjoyed more groundbreaking mom-daughter moments.
One of such was when she collaborated with the 72-year-old to pass across the message of love. The duo did a duet on their song, "The Window in the Wall," produced by Grammy winner Dave Cobb. 
Having Chloe by her side helped her deal with years of battling cancer.
The iconic singer and her daughter earlier did a duet on "You Have to Believe," a remake of her number one single, "Magic." The rebooted track reached number one on the Billboard Dance Club Chart.
In April, Newton-John had a touching moment on social media as she spoke about a sad event. The star had just learned of the death of someone dear to her.
Newton-John sweetly talked about Emma Cohen, the nurse who took care of her while treating cancer at the Olivia Newton-John Cancer Wellness and Research Center. 
She recalled how caring Cohen was, making sure she was comfortable through her stay. The award-winning actress also gushed about the nurse's leadership abilities while sending condolences to her family.
In the past years, since 1992, Newton-John's health has been plagued with cancer. It first went into remission in the '90s, and by 2013, it was back. At the time, the presence of cancer was detected after she was involved in an accident. 
Despite the health ordeals, Newton-John looks forward to each day, as she keeps living her best life. She once shared that she felt blessed for her life's longevity.
The actress relayed that having Chloe by her side helped her deal with years of battling cancer. As of February, the "Xanadu" star and Chloe planned to release a duet album.