Olivia Newton-John Reveals in Adorable Video She Is Making a Song with Daughter Chloe Lattanzi
Entertainment icon Olivia Newton-John and her grown daughter, Chloe Lattanzi, had the warmest announcement on social media as they looked adorable, making it known that they intended to do a duet. 
Recent updates on star singer and actress Olivia Newton-John showed that she has plans to release new music in collaboration with her daughter, Chloe Lattanzi. 
The pair looked radiant, sitting and addressing fans on their coming music project in a new Instagram post. While Newton-John rocked her hair in bangs and donned a patterned red jacket, Lattanzi opted for a white dress with tiny straps.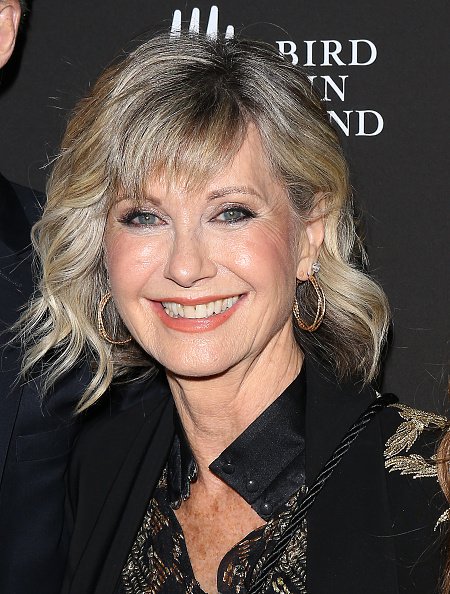 Newton-John, 72, let fans know they were mother and daughter before adding that they had plans of working together. Lattanzi gleefully introduced herself, noting that she and her mom were planning to put out a duet. 
The young lady added that singing with her mom was one of her favorite things to do, and she was willing to do so for a long time to come. Towards the end of the clip, Lattanzi took the time to ask fans how they have been doing. The caption read:
"Excited about our new project that is just five days away!..."
Just as Lattanzi, 35, mentioned in the clip, Newton-John made it known that she loved singing with her daughter. This she noted in a throwback post where Lattanzi was still an infant.
Last year she established the Olivia Newton-John Foundation to fund cancer treatments.
The lovely image showed the mom-and-daughter duo cuddling up at the beach. The younger Newton-John rocked a blue tube top, leaving her air in a curly mass while her baby daughter, Chloe, sat perched in her arms.
During the Yuletide, Newton-John, who starred in "Grease," had a goodwill message for fans concerning the new year, noting that she hoped the new year would carry better moments. 
Her message of hope comes amid her cancer battle, which has advanced to stage 4. Since 1992 when she was first diagnosed, the 72-year-old has been candid about her illness. 
The star actress got treatment that sent her terminal illness into remission, but in 2013, the cancer returned, this time spreading across her shoulder. The malignant ailment came back the third time in 2018. 
Despite all of these, Newton-John is determined to stay positive and do her best in making research possible. Last year she established the Olivia Newton-John Foundation to fund cancer treatments.