Exclusive: Anna Krys on the Creation and Goals of the Global Inclusion Online Forum
We exclusively interviewed Anna Krys from CFC Big Ideas, who created the Global Inclusion Forum to raise awareness about Diversity, Equity, and Inclusion (DEI).
Over 5,000 executives, activists, and business owners from all over the world attended the Global Inclusion Online Forum in May this year. According to Krys, it was unique.
The week-long schedule (May 20-27), which featured the Inclusion Business Awards, included events like panel discussions, startup competitions, and practical workshops.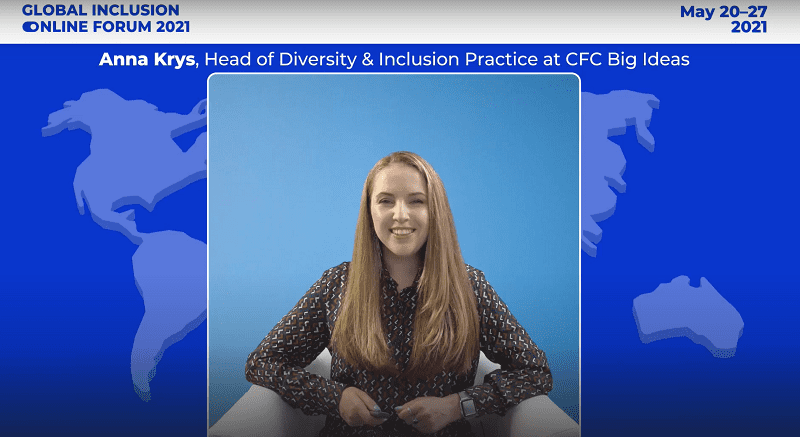 Representatives of the world's most prominent organizations, like Amazon Web Services, Microsoft, Mozilla, Special Olympics International, UN Globe, and many more, were the speakers and workshop providers.
All in all, the Global Inclusion Forum's mission was – and continues to be – to unite people passionate about diversity & inclusion and to prove that DEI are tools for businesses and societies' development and catalysts for growth.
AmoMama, the official media partner of the conference, exclusively interviewed Anna Krys to learn more about her life and the Forum. Here's what she told us.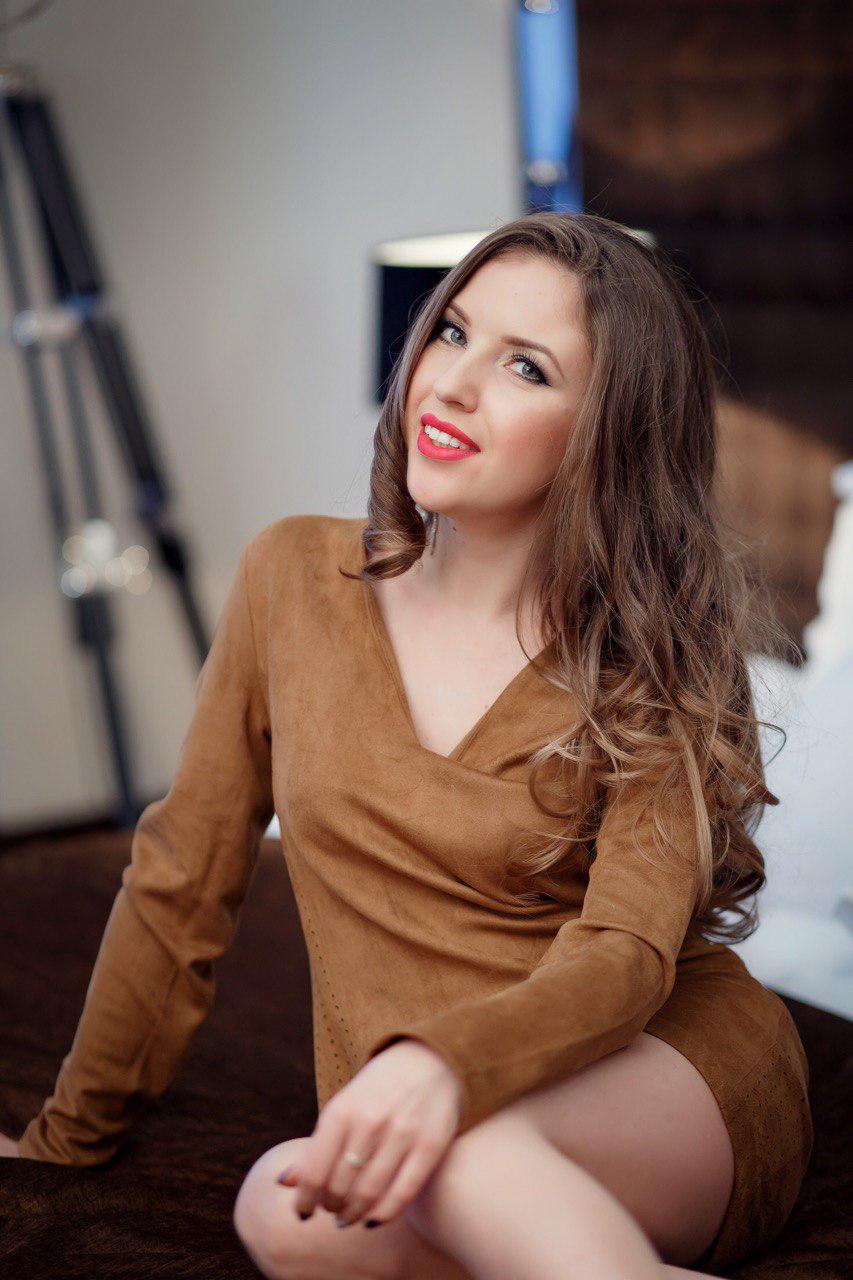 (AM): Hi Anna! Thank you for taking the time to answer these questions. You've been recognized for your involvement in social projects. Why do you think it is essential to create or participate in these activities?
Humanity has gone through many dark periods: wars, pandemics, revolutions. But there have always been those who never stopped fighting for the best that exists on this earth, nurturing love, happiness, prosperity, freedom, and equality.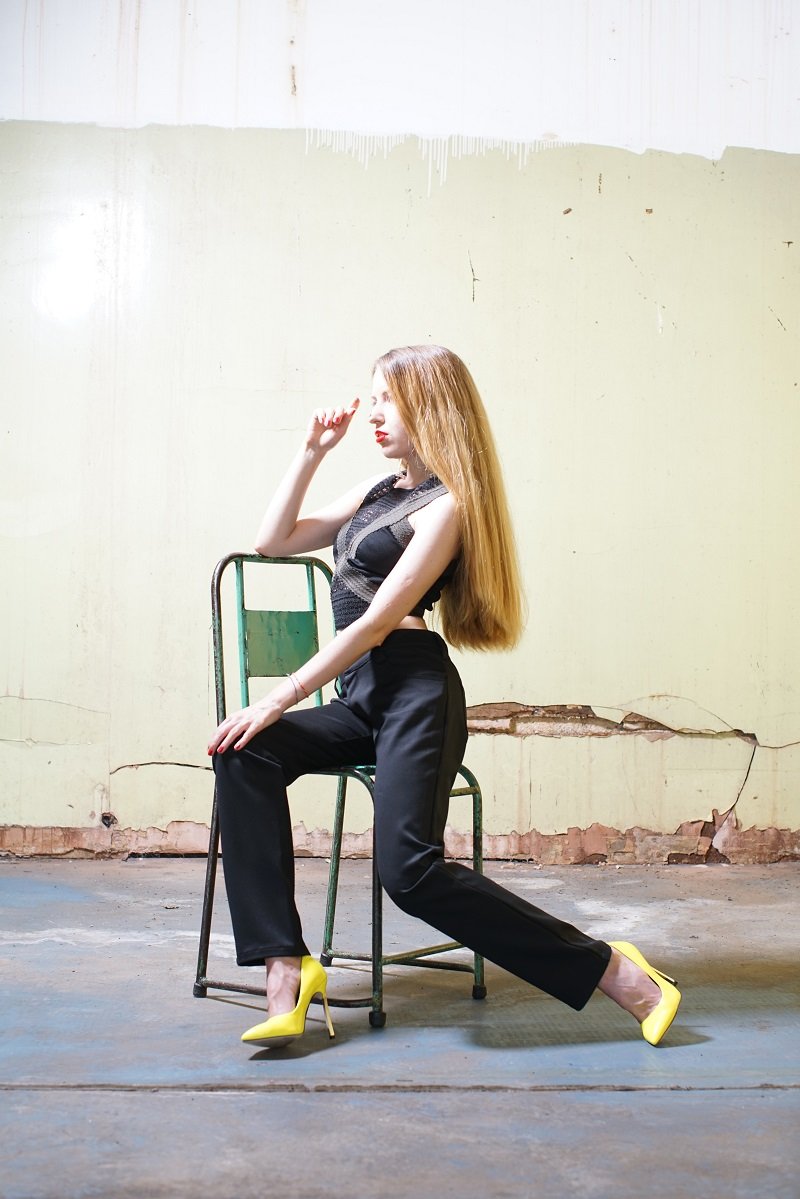 I was brought up in classical literature, and at ten years old, I was struck by Prosper Mérimée's "Carmen." The main character is a symbol of struggle, a revolutionary who was not afraid to go against the system.
At the age of 13, I joined a debate movement where I learned about human rights, feminism, economy, democracy, etc. At that time, I understood that each of us is responsible for the situations and processes in our countries. And everyone has the choice to either stand on the sidelines or be an active player.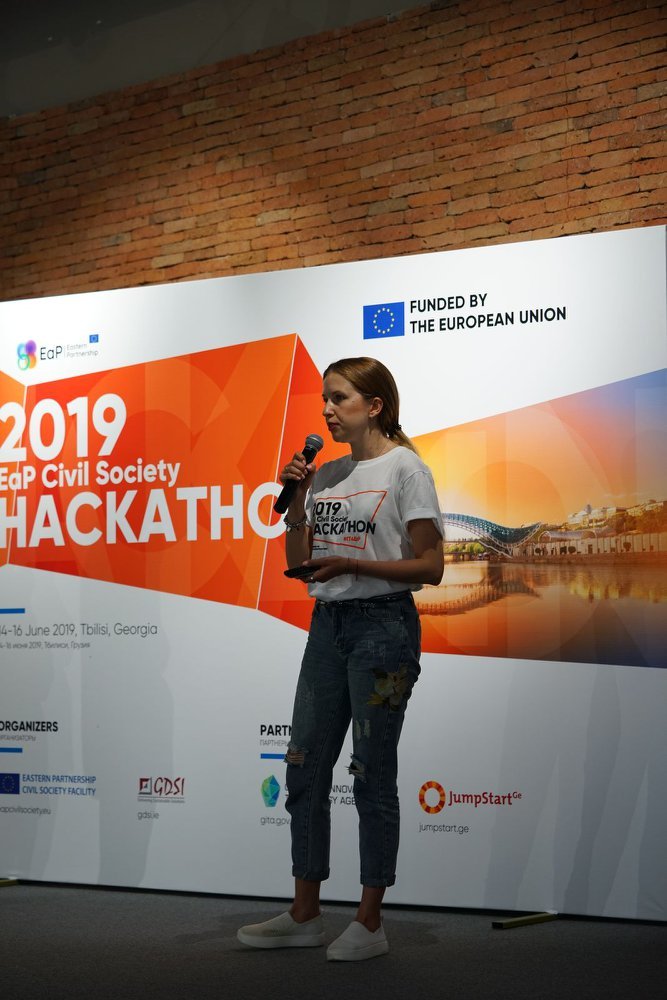 The point of no return was the murder of my best friend. I was 20 years old at the time. He was killed because he was a member of the LGBTQ+ community. I did not understand how to go on living in a society where it is so easy to manipulate a person and make him even go for murder under the influence of any beliefs.
So, I went back to civil society development to develop critical thinking and tolerance in my generation. Debate technology as one of the best educational tools, which by that time I was already well versed in, became my helpers.
That's how Odessa Debate Union came into being in 2010 (and later Debate for Changes NGO), which still holds dozens of local, national, and international schools and tournaments attended by thousands of young people.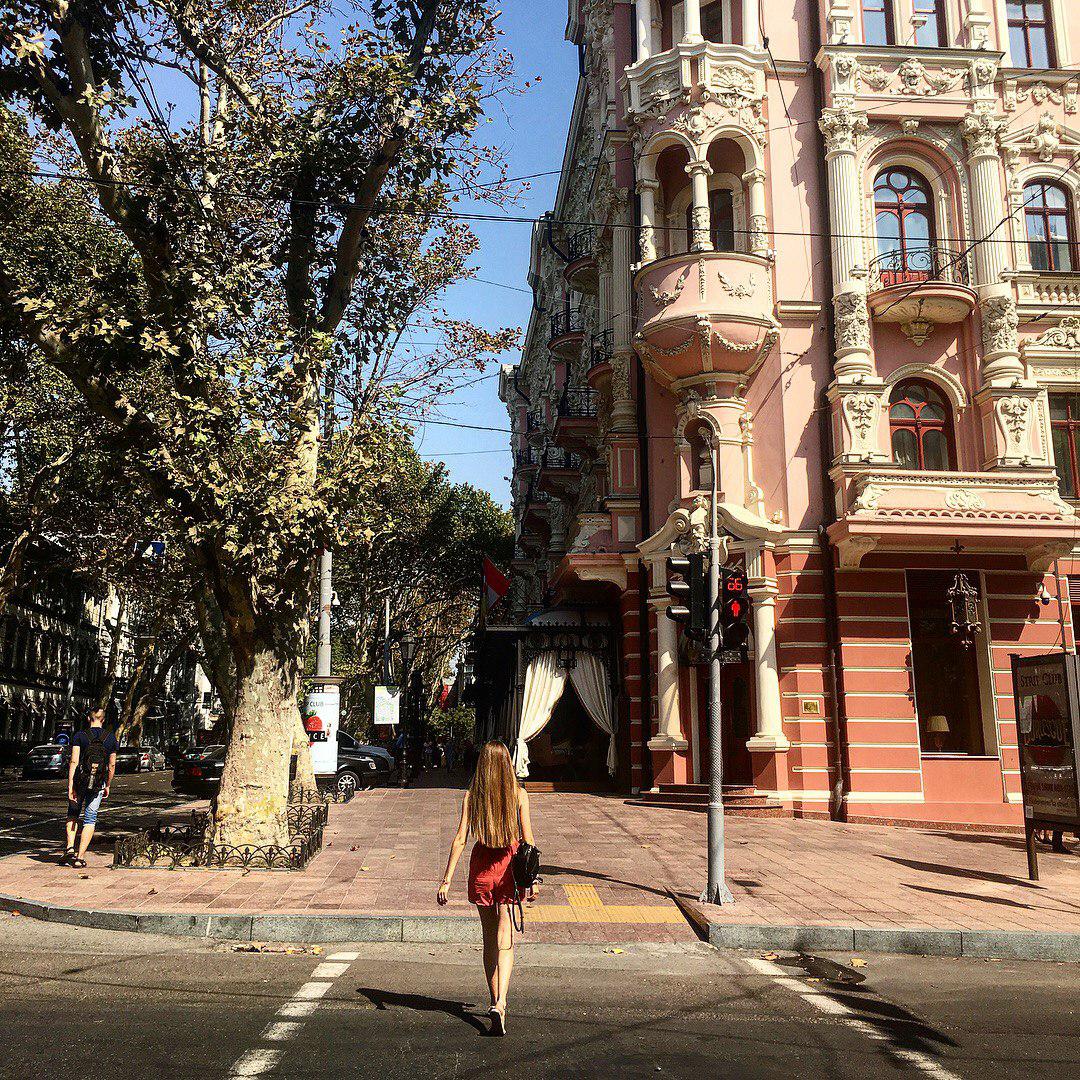 (AM): You lived in Ireland for a while, where you trained women in Irish prisons. What drove you to such a project, and how was that experience like?
I wanted to do my best for the country where I was living at that time. The Alternatives to Violence Project (AVP) attracted my attention. The target audience is prisoners. They started in 1975 in New York. Now more than 50 countries are involved.
After reading their values ​​and goals, I realized that my coaching experience would be useful there. The next day, I had collected all the documents to get permission to enter a regime facility – the prison. And then I waited for nine long months.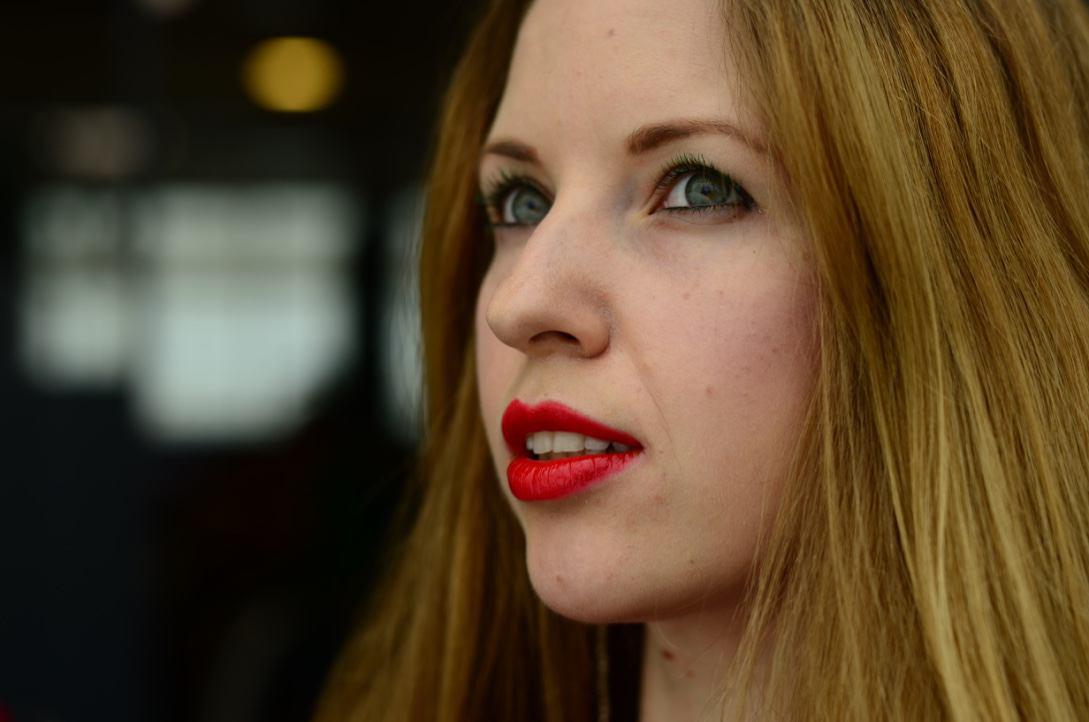 Finally, I got my permission to visit the women's prison. Of course, it's still a prison, but I was surprised that there's a gym, a library with the opportunity to order books, and a store that ladies can use twice per week.
I met many wonderful women who had a hellish childhood and have not been taught how to deal with aggression. And at some point, everything went to hell in their lives. We were laughing and crying together, told deep secrets, and heard many stories that have changed our lives forever.
Let us be wise to avoid horrible mistakes! Dear readers, keep your hearts open as sometimes we can be angels for others. Likewise, anybody can be an angel for us.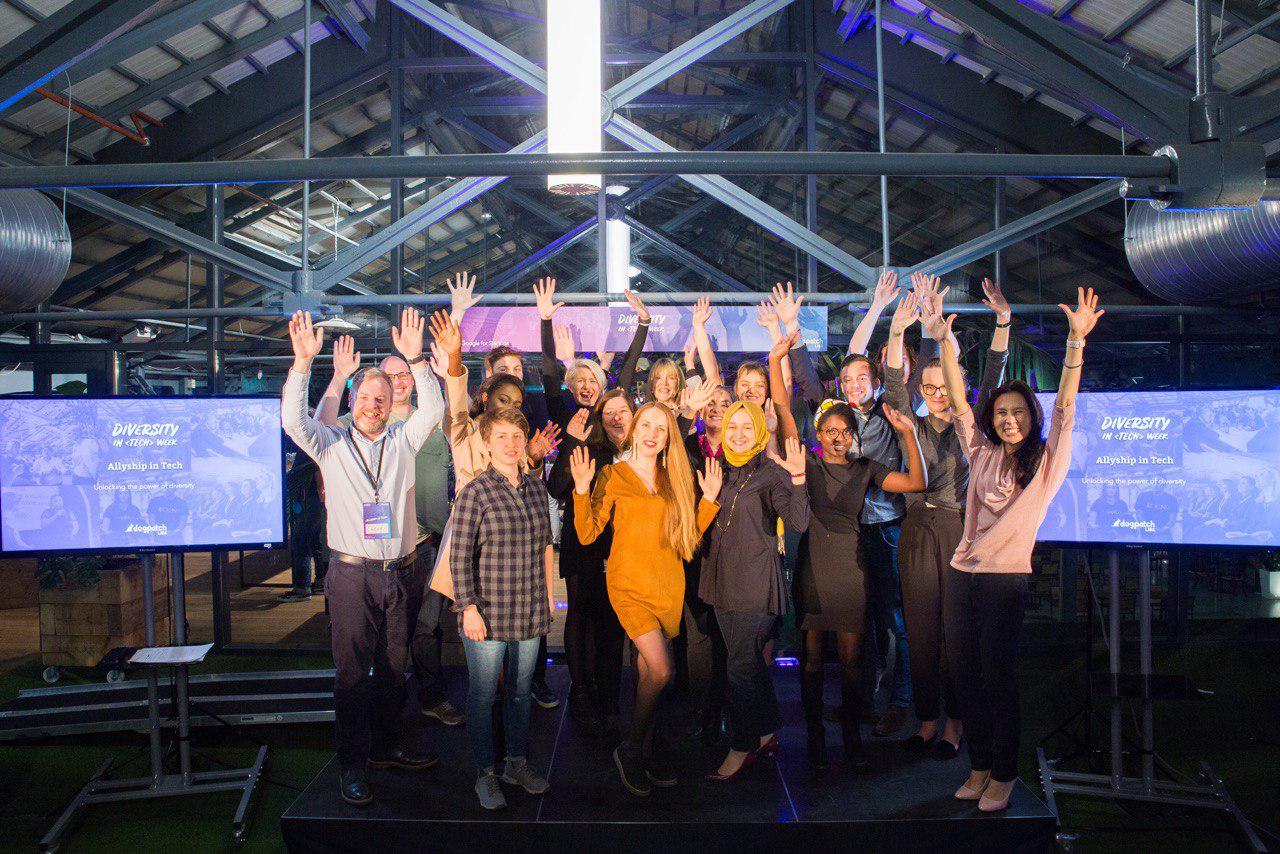 (AM): You left Ireland and came back to Ukraine to work with CFC Big Ideas. In no time, you came up with the Global Inclusion Forum. Please tell us what that is all about and how did that idea come to life?
Indeed, at that period, I had returned from Ireland. As a part of the DogpatchLabs team, we launched the Diversity in Tech Week to bring more diversity into the tech startup field. This project was selected for the Diversity & Inclusion Award by Google for startups. And that's where my passion for D&I began.
When I came back to Ukraine in 2019, I realized there was little to no talk about some issues. Lagging infrastructure, no corporate policies, no Diversity & Inclusion professionals, and no understanding of the benefits this concept can bring to a company.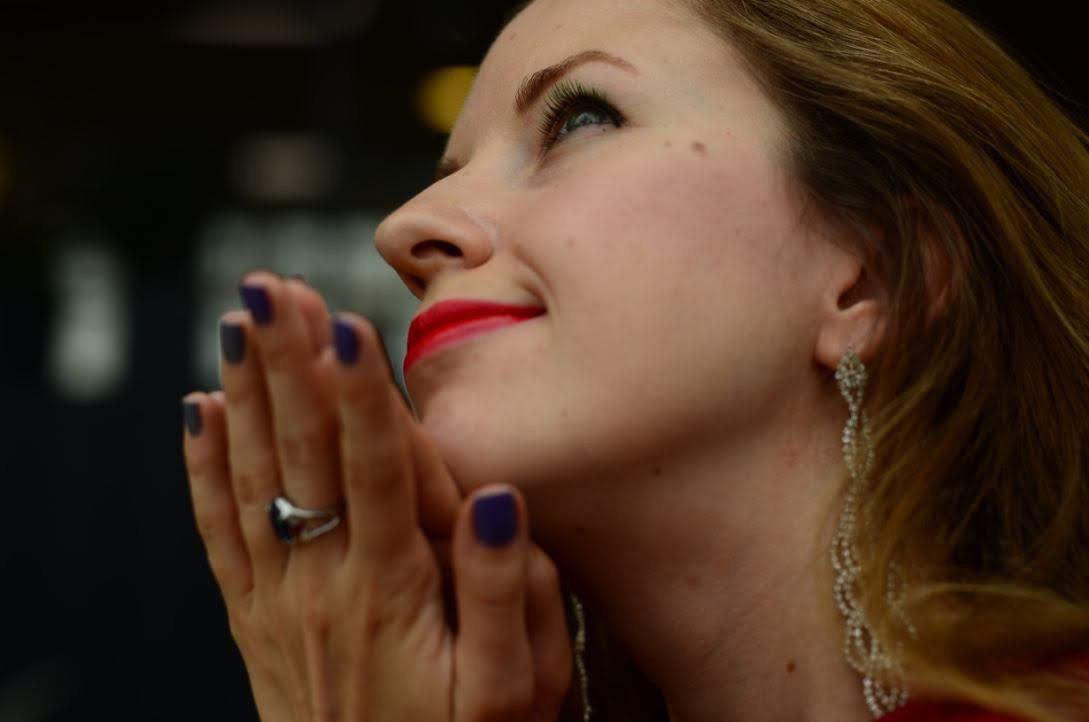 People tend to think, "it's just charity," but it's a very stereotypical way to look at that. It's also about development and profit. We did some more research and talked to global companies only to find out that it's actually a commonplace malady for many emerging markets of Eastern Europe, Asia, Africa, and Latin America.
So, we decided to bring together internationally recognized professionals to share their knowledge about inclusion with an audience worldwide.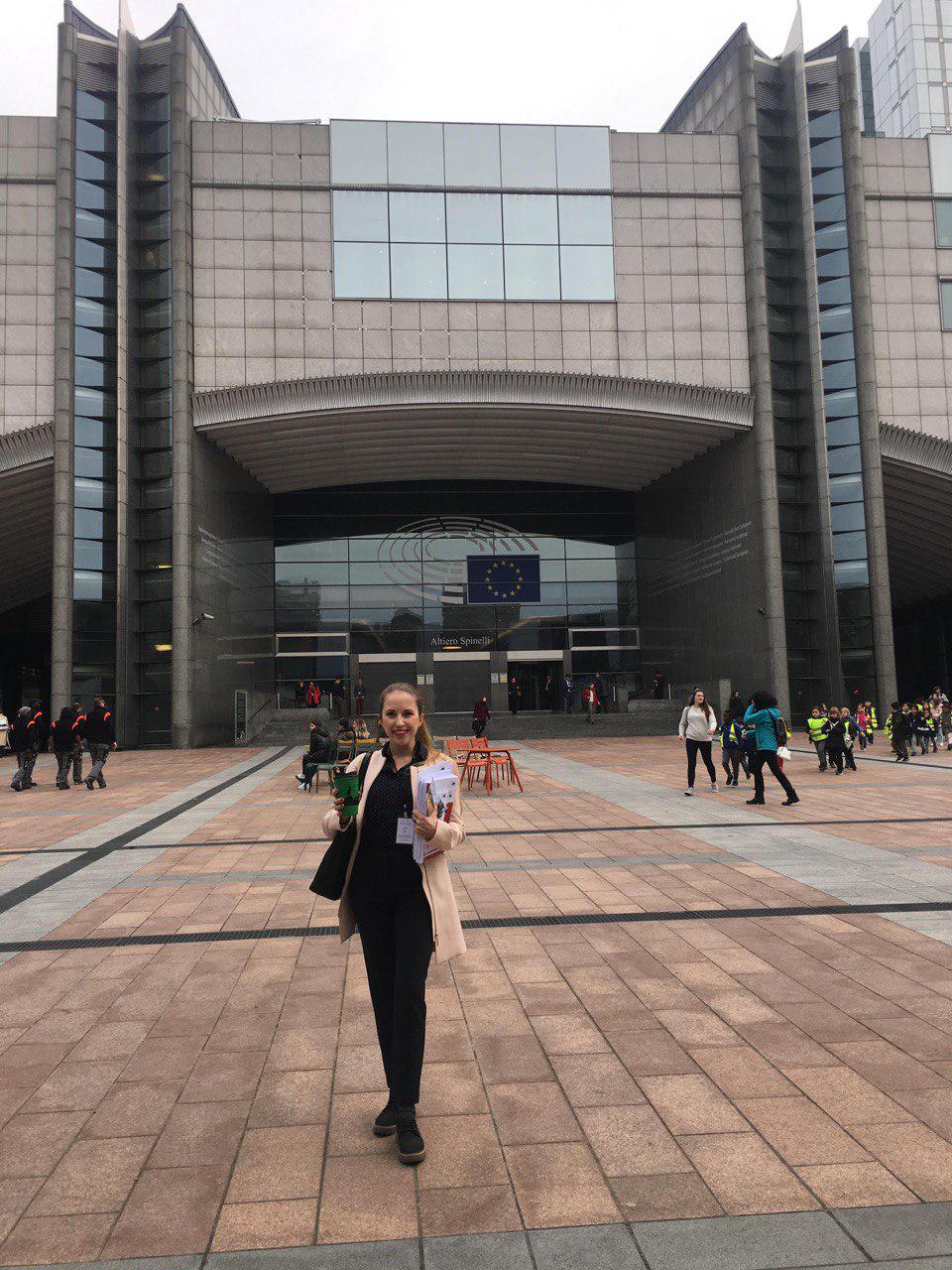 (AM): Initially, you guys planned an on-site forum in Ukraine for May 2020, but COVID-19 made it impossible. What was the biggest challenge about turning it into an online event?
When COVID-19 hit the planet, we realized it was crucial to create a global platform where the world's best D&I practitioners could share their best cases and move together to overcome this global challenge.
The biggest one for us was to make a quality transformation of the event from on-site to online without losing engagement and connection with the audience.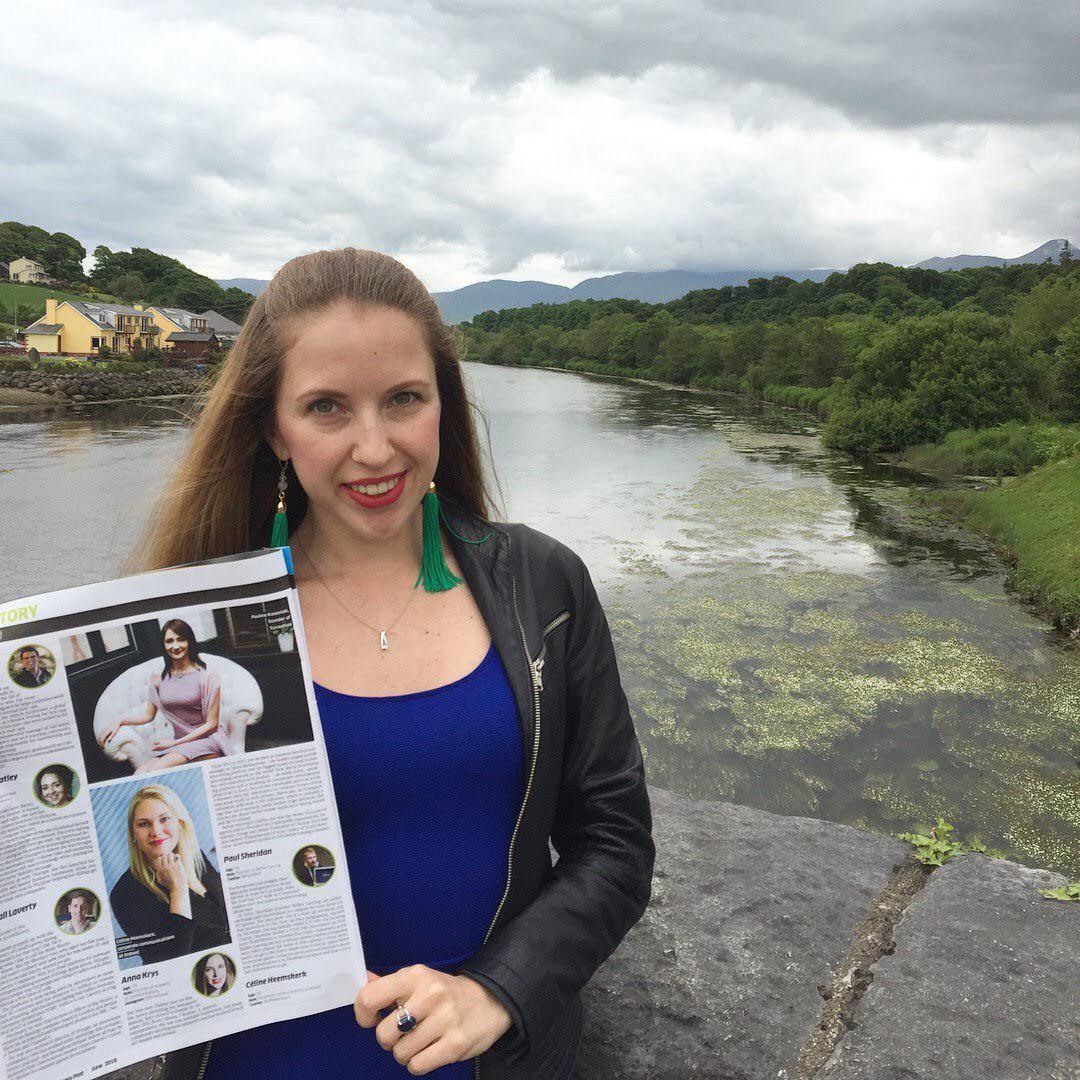 (AM): If given the opportunity, would you like to host an on-site forum? Or is the online format staying for good?
Actually, we asked this question to our forum visitors. The most popular answer was to have a hybrid event: partly online, partly on-site.
In general, that is where the market is heading right now. The best aspect of an online event is the ability to gather so many high-profile speakers and participants in one place – in our case, virtually.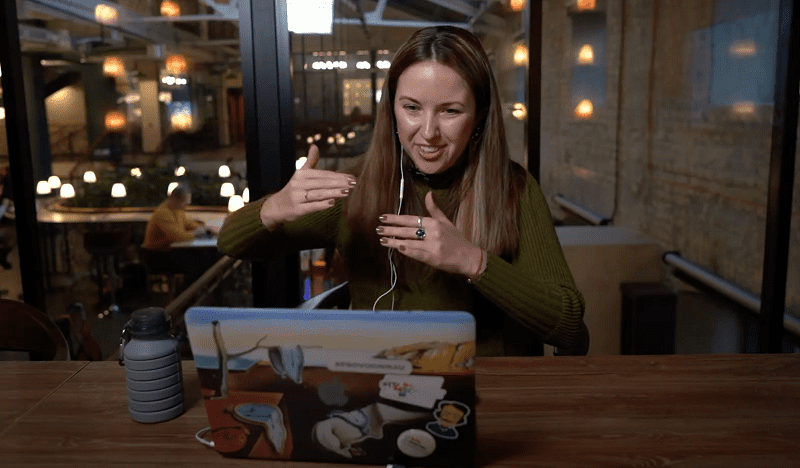 (AM): This year's forum already took place, and you're already encouraging people to book a seat for next year's. Why should people participate? What are they going to learn through it?
GIOF is now a brand. We are working not just on a forum but also on creating a community of people who are just as enthusiastic about D&I as we are.
Our team is always on the lookout for relevant and valuable topics. We follow trends and changes. We find out from the audience who they would like to see as speakers. So, I can confidently guarantee that next year's GIOF will be an even greater event worth visiting.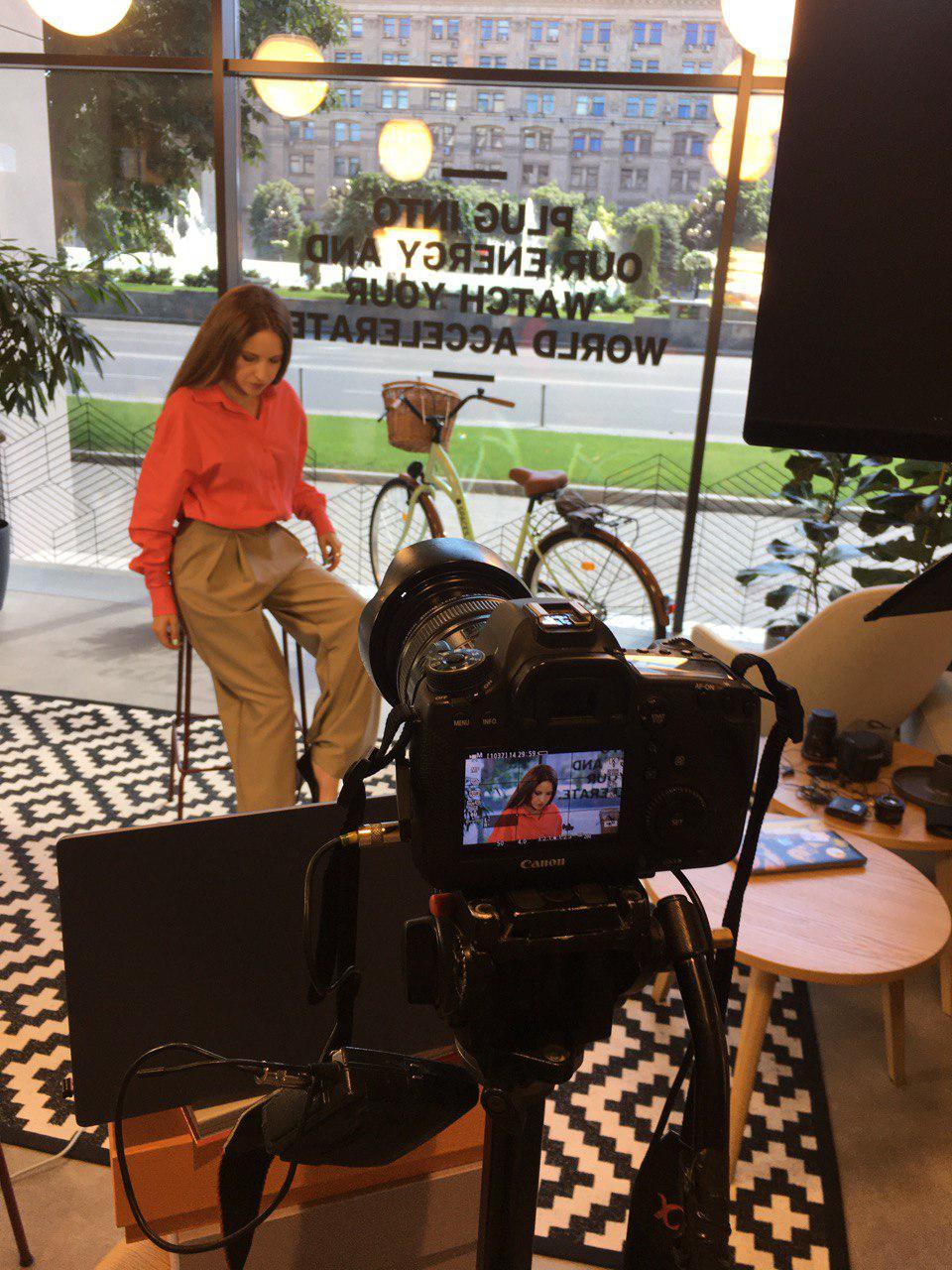 (AM): In your opinion, what's the biggest takeaway of this year's forum?
The Forum is about people, for people, and from people. So, for us, the biggest outcome is the synergy of all the amazing folks who joined the GIOF: participants, speakers, and partners.
Many thanks to our sponsors who helped us make this happen: Moody's, a global integrated risk assessment firm, Mind Gym, behavior change specialists, and Sun Life, a leading international financial services organization.
Together we created an incredible atmosphere, and I believe that the gained knowledge has already begun to be implemented at different levels. Together, we can definitely make this world a better place to live in. Join us!