Daily Joke: Wife Wakes Husband with Hangover
Today's joke of the day is about a woman who woke her husband with a hangover. The conversation that ensued between them afterward revealed an unbelievable truth.
Mr. James had given his all during his 40 years of service at the post office, so he wanted to bow out in style when it was time to retire. He and his colleagues threw the best party filled with lots of alcohol.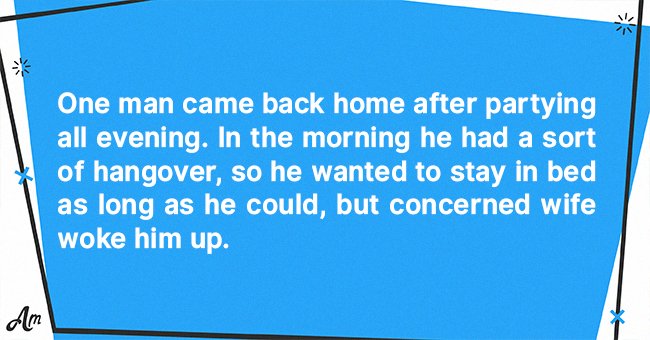 Mr. James had the best time, filling himself with drinks and dancing it out on the dancefloor with his friends. When the long night was finally over, he staggered home and was able to crash on his living room couch.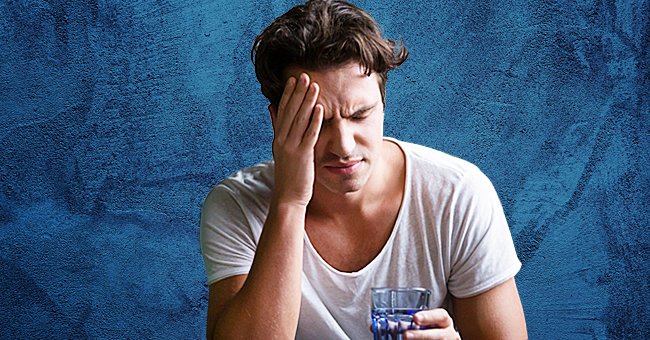 Hungover from the wild night, Mr. James was hoping to rest it off when Mrs. James taps him on the shoulder. He resists her calling, but after a couple of prods, he finally woke up. Mrs. James said to her husband:
"Honey, it's strange. I ordered pizza last night and ate half of it and kept the other half in our refrigerator, but now it tastes all salty."
Mrs. James explained that everything in the refrigerator tasted salty, and she couldn't even understand how that happened. She asked her husband if he knew what had happened the previous night.
With a groan in his voice, Mr. James said he didn't know exactly what happened, but he had a question of his own to ask. He wanted to know if she had installed a new lighting system in the bathroom.
She thought it was odd and wondered why he asked her such a thing. He said, "Last night when I came back, I so wanted to pee away that beer, so I went to the toilet, and every time I opened and closed the door, the light seemed to turn on and off automatically."
Mr. James said that he was confused about seeing a new lighting system installed without his permission. Mrs. James shook her head, sighed, and said, "Honey, did you happen to pee in the refrigerator?"'