Daily Joke: Man Went to Visit His 90-Year-Old Grandfather
Today's #jokeoftheday is about a man who went to visit his 90-year-old grandfather in a far away turn. However, he made a shocking discovery that changed him forever.
After almost a decade of not seeing his grandfather, John decided to travel to the rural area of West Virginia to spend a whole day with his grandpa. Upon getting there, the duo chatted heartily until very late into the night.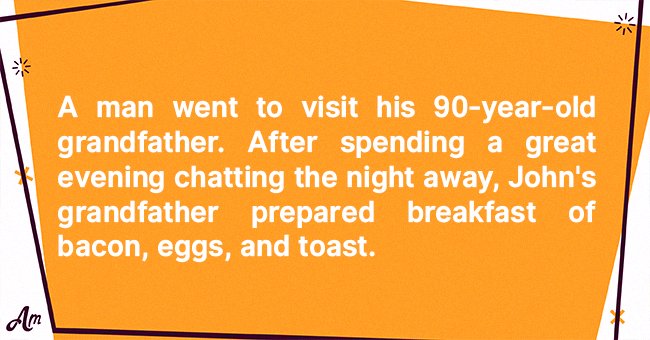 The following day, John's grandfather woke up early to make breakfast for them. He prepared bacon, eggs, and toast. Once they sat down around the dining table to eat, John noticed a film-like substance over his plate.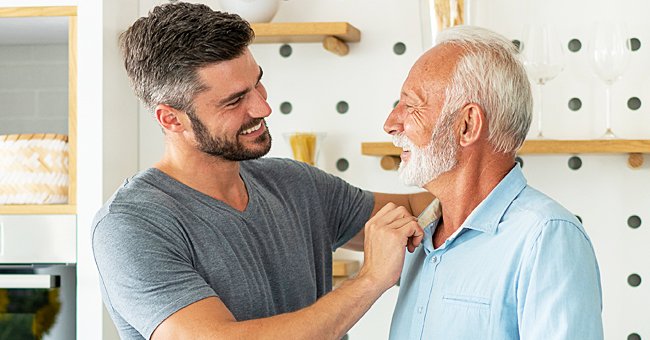 He turned to his grandfather to ask if the plates were thoroughly clean, and the senior citizen casually answered, "They're as clean as cold water can get them. Just go ahead and finish your meal, Sonny!"
John believed his grandfather and continued eating his meal as they chatted about life and work. Once it was lunchtime, the old man proceeded to make another meal. This time, it was simple hamburgers.
Again, they sat around the dining table, and just as they were about to eat, John noticed something strange on his plate. This time, there appeared to be specks around the edge.
It looked like remnants of the fried eggs they ate this morning. John cleared his throat and asked his grandfather if the plate were clean for eating. The grandfather smiled and assured him.
The old man said, "I told you before, Sonny, those dishes are as clean as cold water can get them. Now, don't you fret? I don't want to hear another word about it!" John smiled and took his grandfather's word for it.
Later that day, John was on his way out to visit a friend. As he was leaving the house, his grandfather's dog began to growl at him. The dog wouldn't let me pass the front door.
John yelled out to his grandfather, who was watching a game of football in the living room, saying, "Grandpa, your dog won't let me get to my car." The old man replied, shouting, "Coldwater, go lay down now, yah hear me!!!"