Bride Knit Her Own Wedding Dress in Nine Months on Her Way to Work on the Subway
For many brides, fitting a wedding dress is a big part of their big day, and they always look forward to trying it out, but not for one Esther Andrews, who chose to knit her wedding gown herself.
Esther Andrews, a designer, and TikTok sensation took to the task of knitting her own wedding dress, which she did on the subway on her way to work. It took her 9 months, and she only finished it the day before her wedding. 
She went to TikTok to describe the process of designing her dress which had layers of ruffles, a V-neck, and long sleeves. It was also decorated with small red tomatoes, just for the fun and silly of it.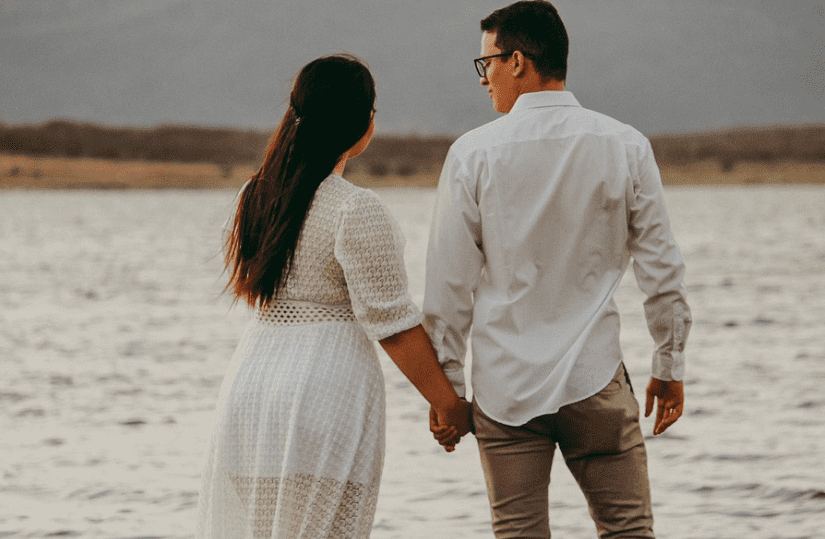 In the TikTok clip, Andrews was worried that the dress would not have come together when her wedding day arrived and feared it would not fit her. Luckily it did fit her, and she even had time to add little tomatoes to it. 
And that was not all; the designer even made her groom an outfit that resembled an astronaut suit, complemented by a pair of hand-beaded socks that looked like a starry night. The husband commented on the video, saying:
 "Just so you know, I'm the husband!! And if you're thinking I'm lucky, you don't even know the half of it."
Speaking on the wedding, Andrews says she was having fun with the wedding, and the inspiration came from a space pirate meeting a tomato patch. She says she has no regrets, even though it was such hard work. 
Her TikTok video commentators were awed by her creativity and told her to continue creating such fun and cute dresses. Another one told her that it was the most iconic and creative wedding they'd ever seen. 
She always knew that she wanted a black dress for her nuptials.
Brides have always leaned towards the traditional white or off-white wedding dress for their big day, and staining a wedding dress has always been a nightmare to those involved.
However, Alyssa Hevern, a bride from South Dakota, decided to dye her wedding gown black just three months before her big day. She said she was not interested in a traditional wedding and didn't want her gown white. Speaking to Insider, she said:
"We have many different and traditional quirks planned throughout our wedding and hope our guests enjoy them as we do."
She had bought the white gown for $500  with her mom, but she always knew that she wanted a black dress for her nuptials. She says their ceremony was planned around a dark and moody theme but with elegance.
She says she is most confident when she wears black and believes that anyone should choose whatever gown they want to wear during their big day.  That black should not symbolize funerals or death. 
Asked why she did not just get a black gown, to begin with, she says that black gowns are far too expensive, and it made more economic sense to buy a white one and dye it black. 
She says on another TikTok video that she used an all-purpose dye, vinegar, and hot water to turn it black. She says her mom bought her the supplies she needed to turn the gown into her choice of color.