Daily Joke: A Man Was Having Breakfast with His Father in a Cafe
Today's #jokeoftheday is about a man who was having breakfast with his father in a cafe, and he couldn't believe the minute details that impressed the old man.
Yesterday was Father's Day, and all over the world, praises and heartfelt tributes were poured out to celebrate the sacrifices of love that dads worldwide have given to their children and family.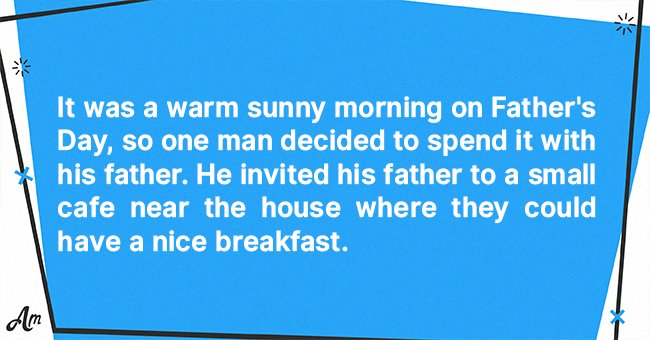 Here is a hilarious joke about a father and a son who visited a cafe to spend some time together in honor of Father's Day. It had been a long time since Peter saw his dad, so he decided to set aside a day.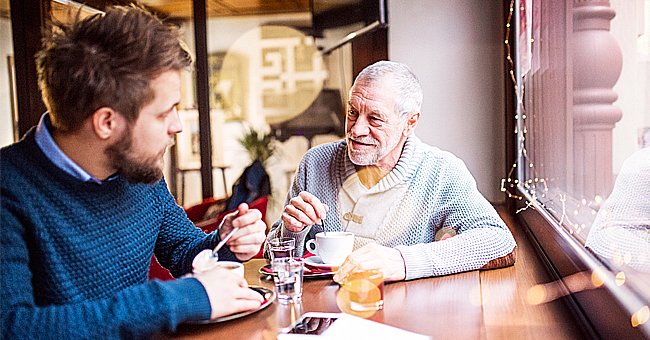 For the day's itinerary, Peter took his father to a luxurious cafe around the corner so that they could catch up on life. As they were chatting and eating, a waitress walked around with a pot of coffee in her hand.
She was walking around to help anyone with a refill. However, anytime she approached a table, the guests would either accept her offer or kindly decline the coffee refill. She continued this way until she came to Peter and his dad's table.
Upon asking them if they wanted a refill, Peter's dad asked if the coffee was free, and she answered yes. Thrilled by the news, he asked her to fill his cup. Once she left, he said to his son in excitement:
"Whoa, free coffee? Hey, did you know they have free coffee refills?"
He had a broad smile on his face, reveling in the fact that he just got free coffee. When Peter didn't give him an answer, the father turned to have a conversation with the people at the table beside them.
The couple on that table is now looking at him in shock. Then, unaware of their judgment, Peter's dad said to them, "Hey, did you guys know…" The young man became so embarrassed that he fainted.