Panicking Adults Save Boy from a Giraffe after It Lifts Him into the Air & The Video Goes Viral
A video showing the moment two adults rescued a little boy from a giraffe has become a hit on social media and has gathered over 1 million views since it was shared.
A man and a woman saved the day on Friday after quickly rescuing a little boy from a giraffe in an 11-second clip shared on TikTok.
Since the post was shared, it has gathered over a million views and has quickly gone viral on other social media platforms, with most viewers praising both adults for their quick action.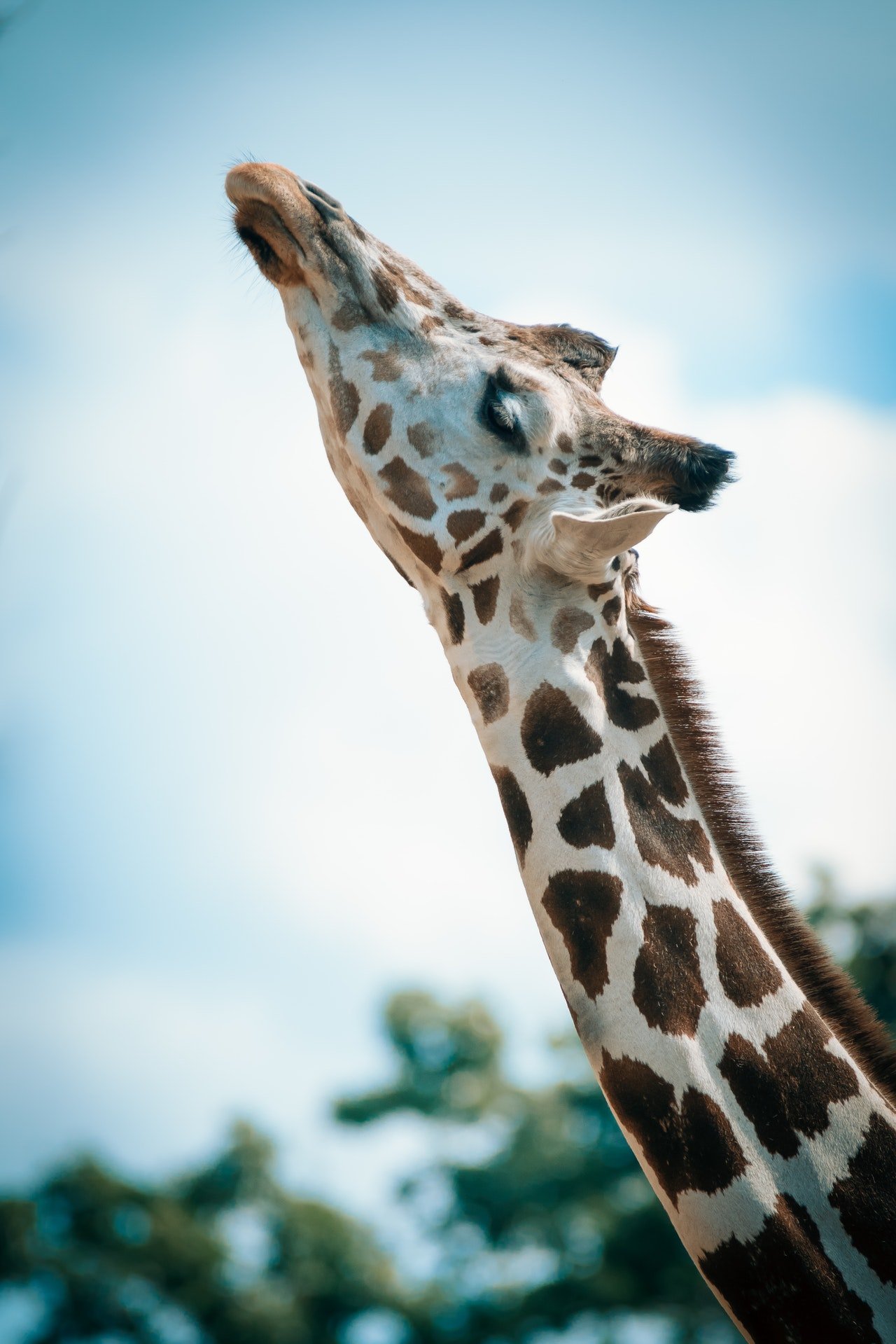 According to reports, neither the boy nor the giraffe suffered any harm. The little boy was seen offering a green leaf to the giraffe standing in a pen. The giraffe grabbed the leaf in its mouth but also picked the boy.
A man and a woman who was possibly his parents appeared temporarily panicked and quickly urged the little boy to let go of the leaf while they tried to get him to safety on the ground.
Giraffes are the tallest mammals on Earth and males of some species can reach heights of 18 feet or more. https://t.co/QMI2SlpKeC

— Newsweek (@Newsweek) June 19, 2021
The animal's height is not clear, but it appears the boy was lifted six feet above ground in a moment that many described as terrifying. Giraffes are known for their incredible height and can reach 18 feet. 
It remains unclear when the event took place, but it has not stopped gathering multiple views. Although some users described the moment as terrific, others found the funny side of it, pointing out that giraffes are herbivores.
Austin remarked that the moment was simply emotional and lovely to watch.
While some people cannot stand the thought of leaving their little ones in the hands of animals, others seem to harbor no fear of being found in their company.
In a recent story, a woman and a gorilla's friendship quickly became the talking point of most social media users after her heartwarming bond with the gorilla went viral.
'So in love': Watch a gorilla and a new mom bond over their babies at the zoo https://t.co/IUXKhpmPqt

— TODAY (@TODAYshow) May 15, 2021
The incident took place at Boston's Franklin Park Zoo, where a mom, Emmelina Austin, and the gorilla, Kiki, seem to share an affection for Austin's sleeping newborn son Canyon.
Kiki was gazing at the toddler taking a nap and attempted to pet the newborn through the glass of her exhibit. She sat close by, watching and staring at Canyon with love in her eyes.
Watch new mom and gorilla share a bond of motherhood at Boston zoo https://t.co/ErB1Wdz2D4

— Elvis Duran Show (@ElvisDuranShow) May 13, 2021
The moment became more loving when Kiki, a mom of five, brought her own little one, her 7-month-old Pablo, to see Canyon. Austin remarked that the moment was simply emotional and lovely to watch.
Some zoo visitors enjoy sharing moments with the lovely creatures, but others take their love a little too far. In another story, a woman was fired for climbing into a spider-monkey exhibit and feeding the creatures. Zoo officials are set to press charges against the woman for breaching security.